Here's one more post from my sister's baby shower.
When I first starting pinning ideas for her shower, I found this perfect poem meant to go along with a candle as a favor. I started crying the first time I read it, so it had to be used.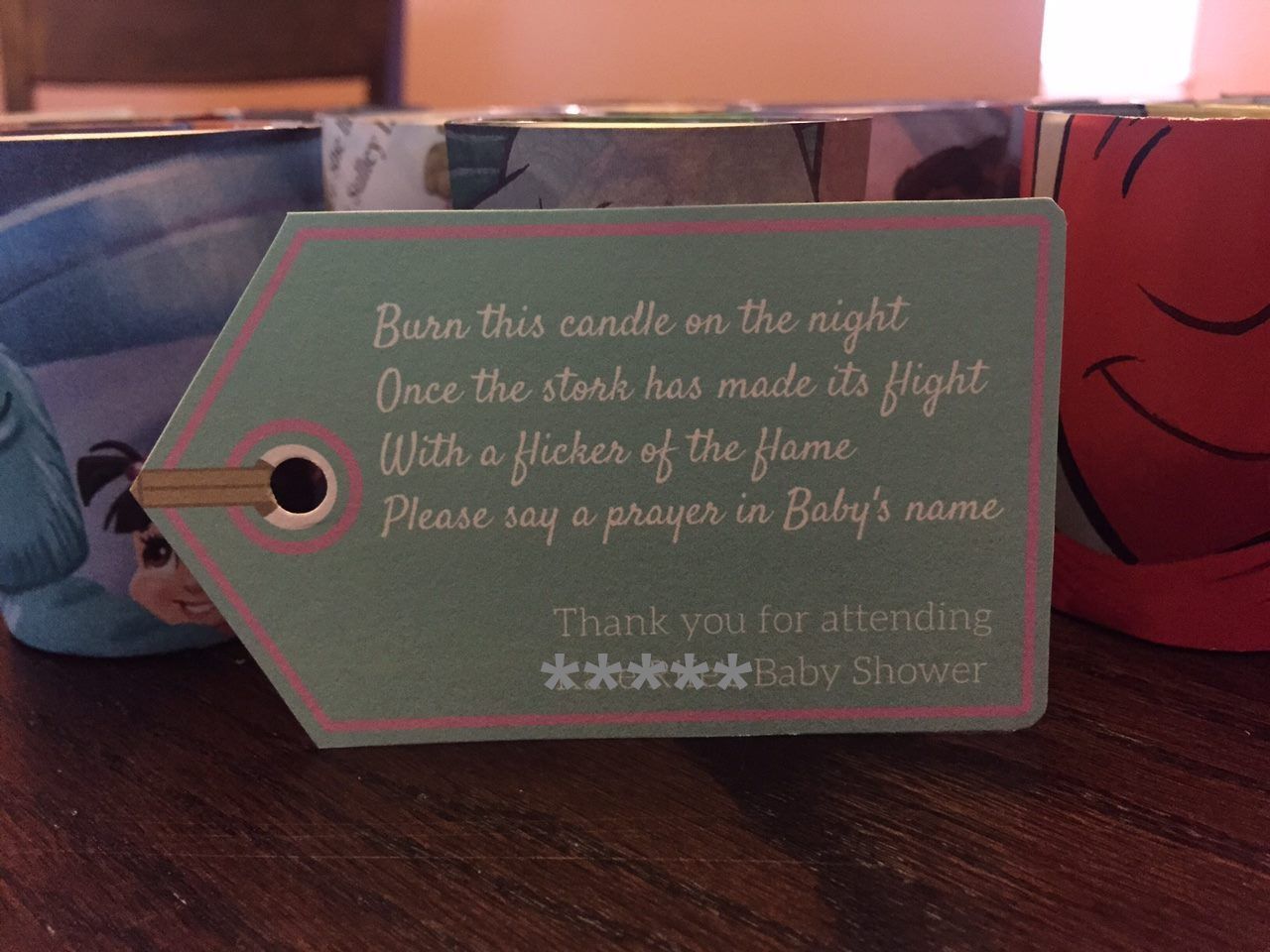 I thought I would just get little tea light candles, wrap them up, and tie the poem on with a ribbon. Then I saw this idea. She took a small glass votive and wrapped it in paper from a book. How fun is that? My mind immediately started working. How could I implement this idea? What books could I use?
My sister is a huge Disney fan. Her guest book for the shower was an amazing painting of the Up house by Pencil Portraits by Elizabeth Smith. The guests used their fingerprints to make the balloons, and it will hang in the baby's room. It is absolutely perfect. I decided to do more with the Disney theme and see what kind of used Disney books I could find for the candles. I hit the jackpot at a local used book store. Picture books were $1 a piece, so I snagged most of their Disney collection.
I got the candles from AC Moore and pulled out my Modge Podge. I used a piece of scrap paper to trace the template for the pages. I paged through all the Disney books and traced the template over the illustrations I wanted to use, then cut them all out. I put a thin layer of Modge Podge over the votive, then pressed the picture around the candle. That's it! I didn't even put a top coat on, though you could if you wanted to.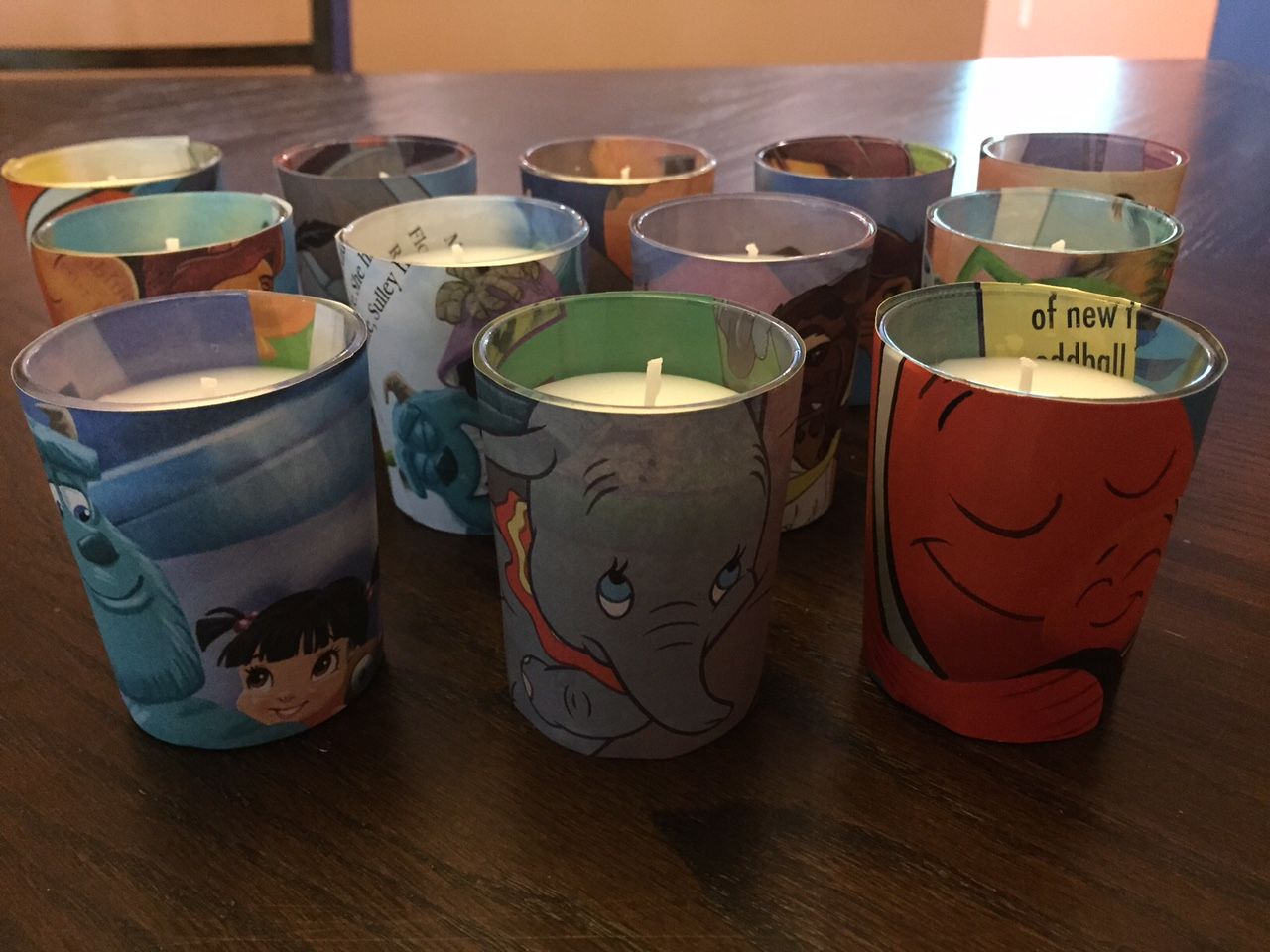 I designed the poem on Canva and printed them out on cardstock. I then wrapped the candle and attached the poem with some twine.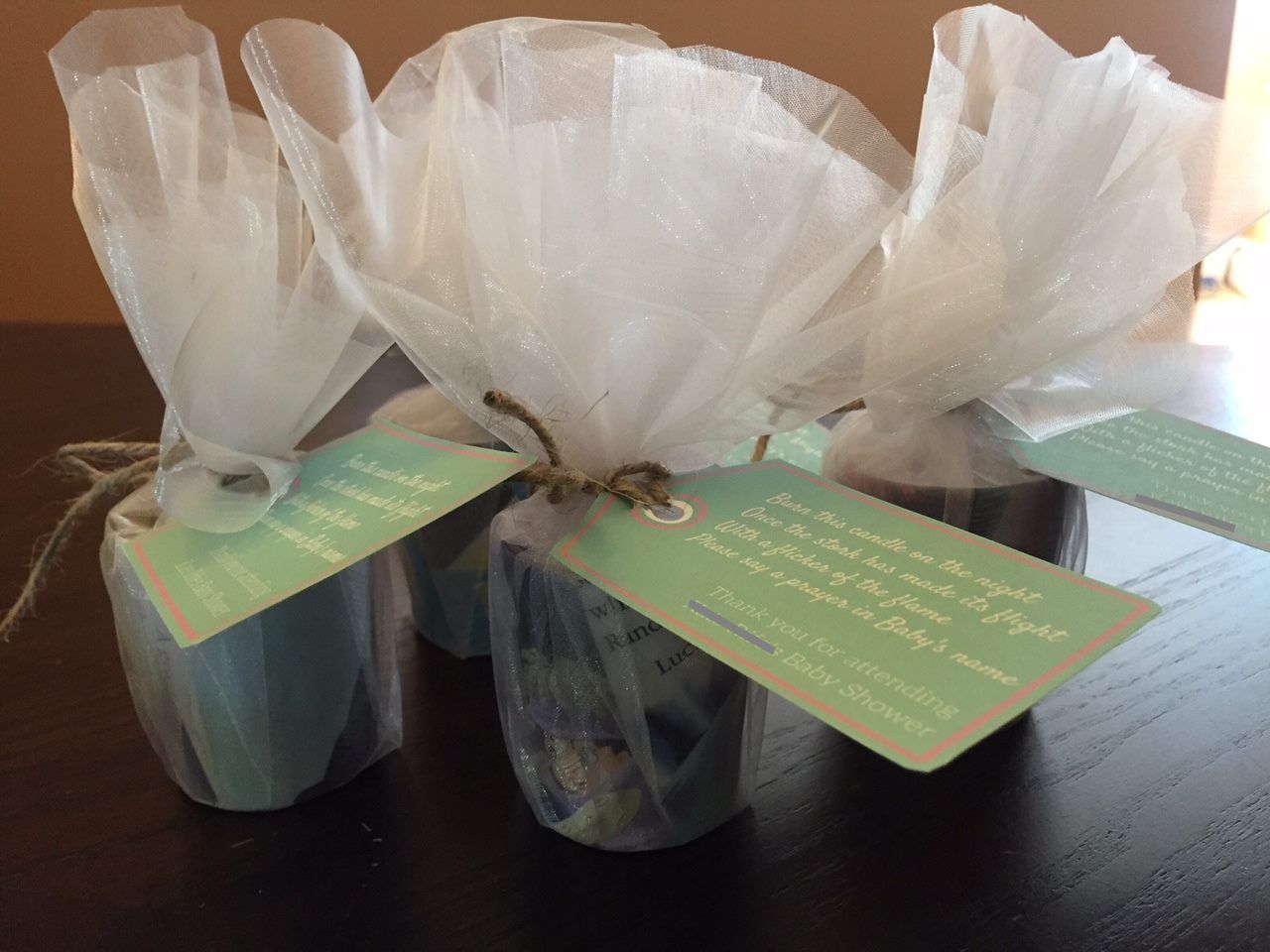 The guests loved them and most importantly, the mama-to-be loved them. The guests were all hovering around the table trying to decide which one they wanted.
Another Pinterest inspired success!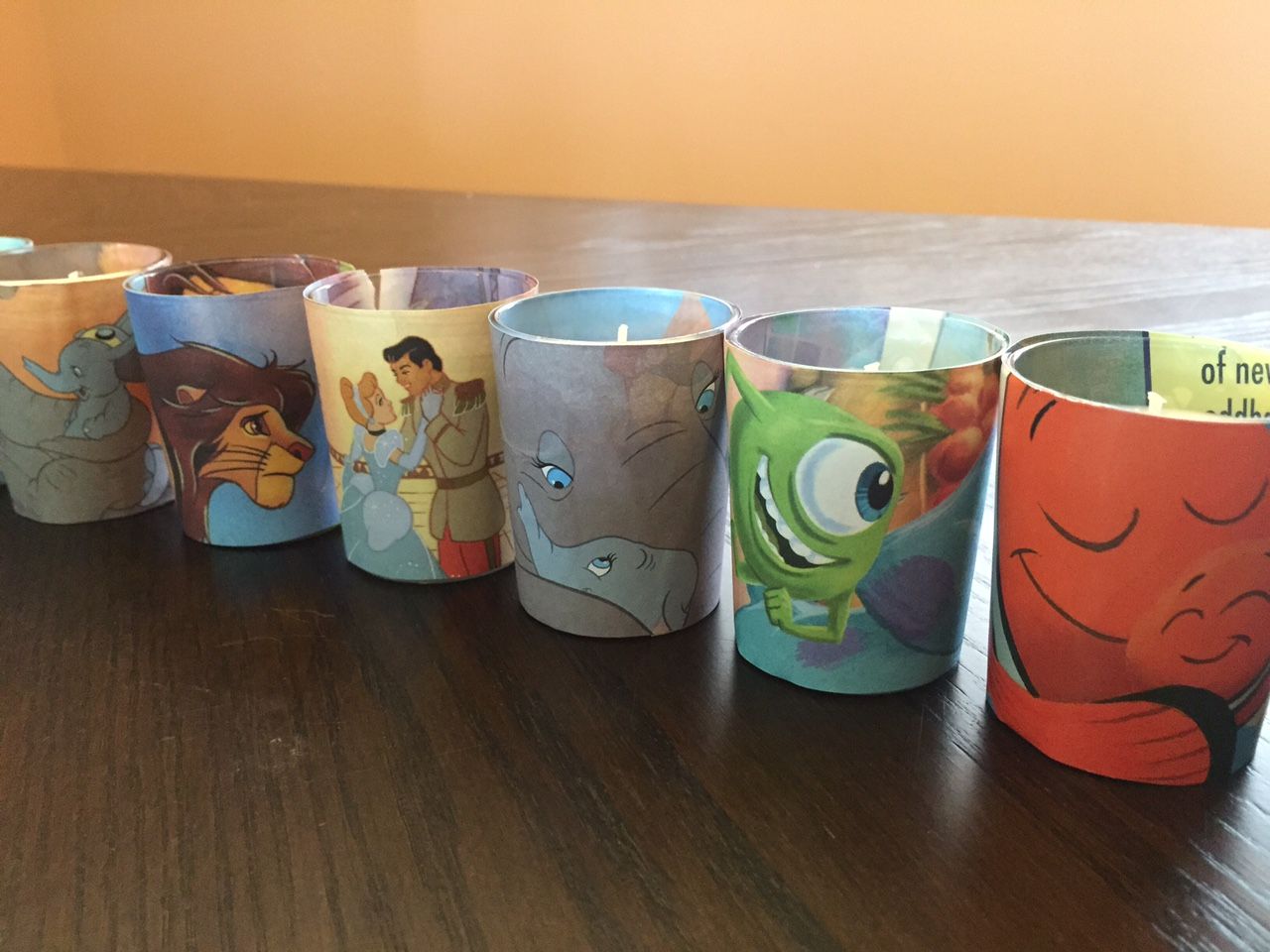 Related posts: