I had the pleasure of helping to throw two showers these past two weekends for two of my favorite ladies. Yup, get ready for lots of shower posts! First up was my sister's baby shower. She is due in July and I could not be more excited to become an aunt! I scoured Pinterest for months leading up to her shower. I had two mantles that I wanted to decorate, so I needed some inspiration.
First, we knew we wanted to have a clothesline for all the adorable clothes we can't stop buying. I loved this one from Catch My Party.
Then, I pinned a bunch of cute printables from Etsy. It was so hard to pick just one! And of course, tissue paper flowers were a must. The pieces were starting to come together, but we needed something else to fill in some space. My mom suggested that we buy baby products and use those a decorations. Score one for Mom! My mom, my future sister-in-law, and I hit Babies R Us. The Babyganics products are so cute too. They fit right in.
Here is the main mantle where my sister was opening her gifts.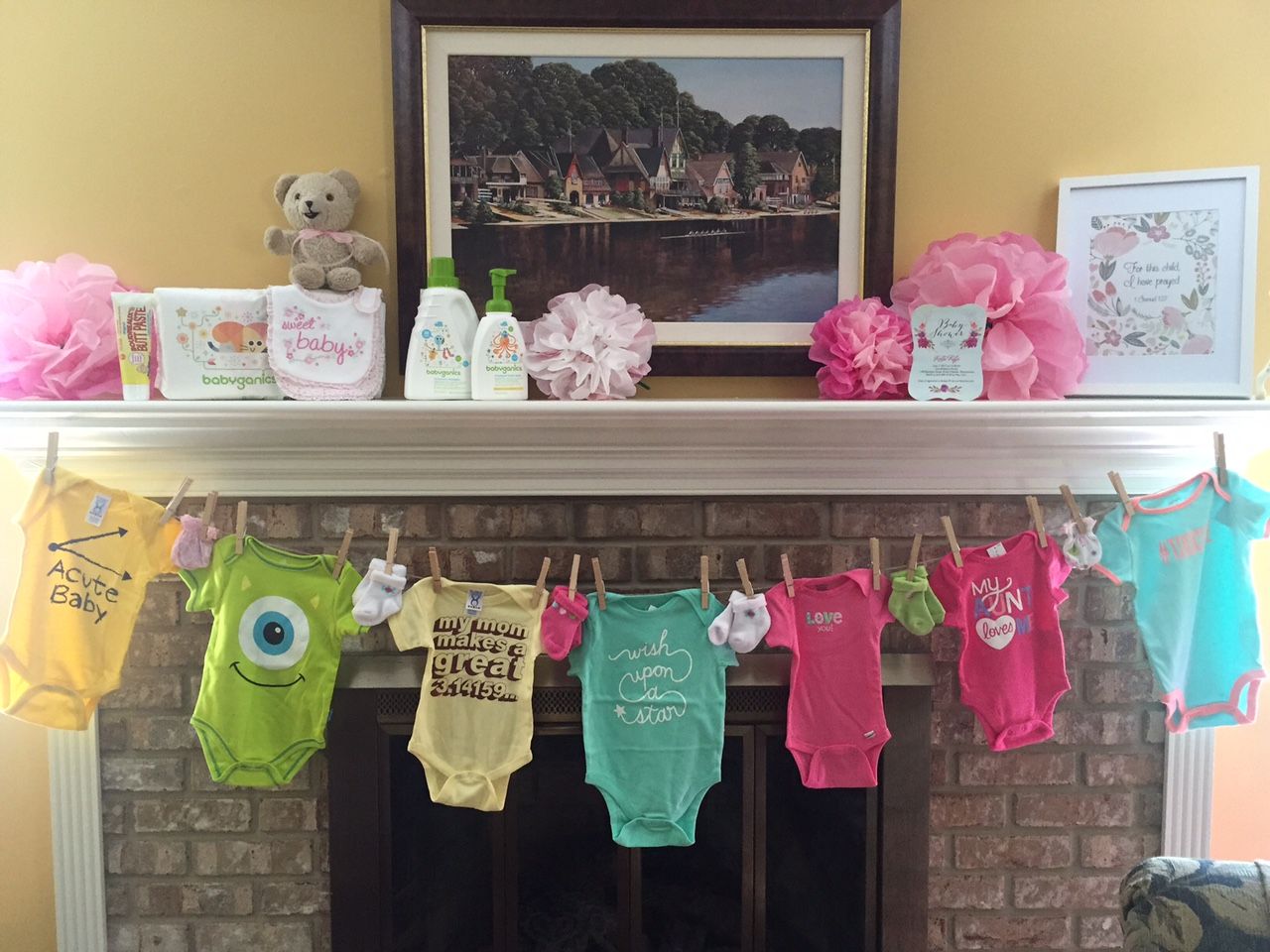 I'm so happy with the printable choice. I got it from Lola Darling Designs on Etsy.
And here is the second mantle in the sun room.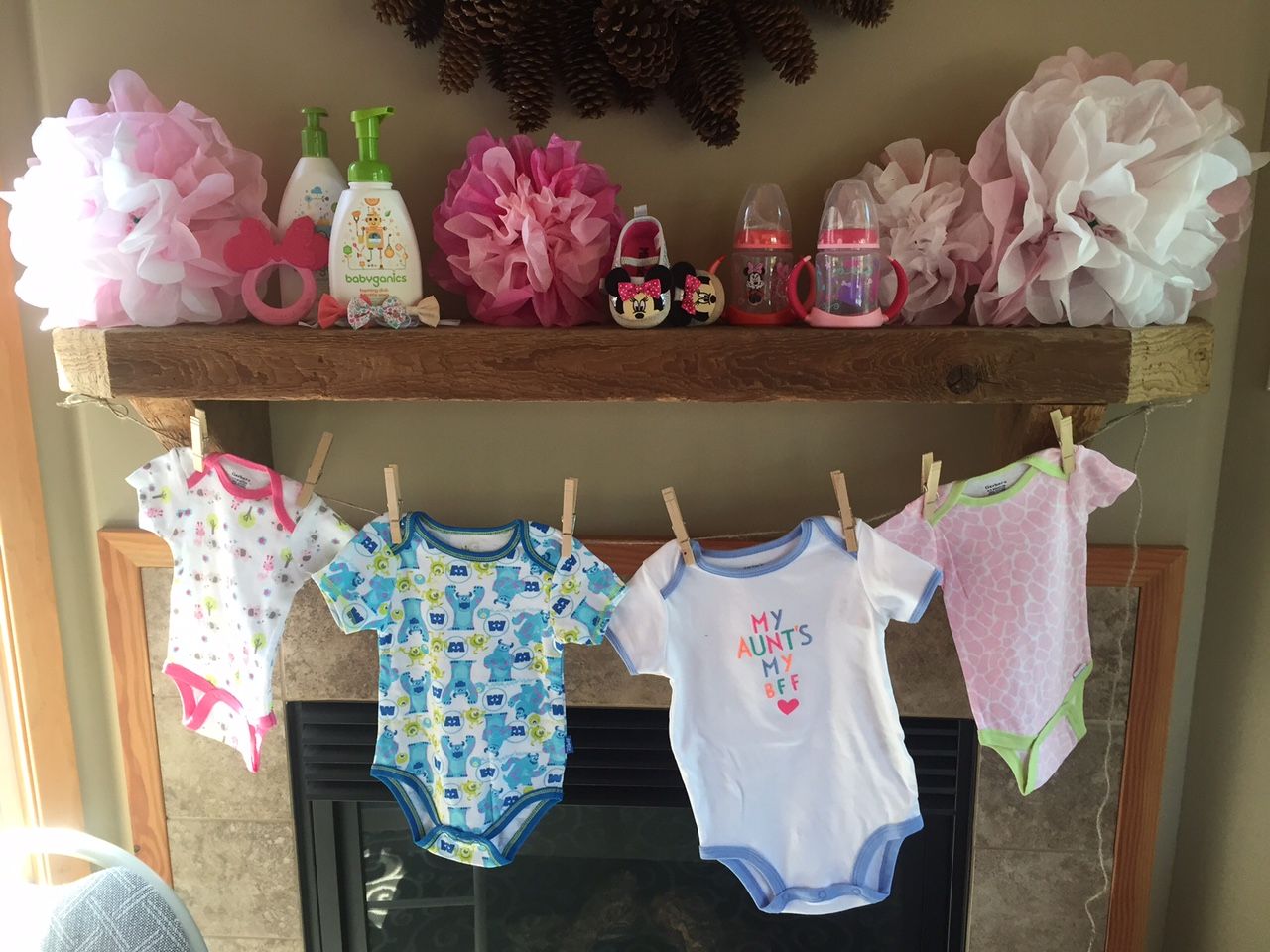 I think they turned out quite cute! And of course, I have to give a shout out to my awesome future sister-in-law for pulling off the adorable shower cloud we pinned from Clipzine.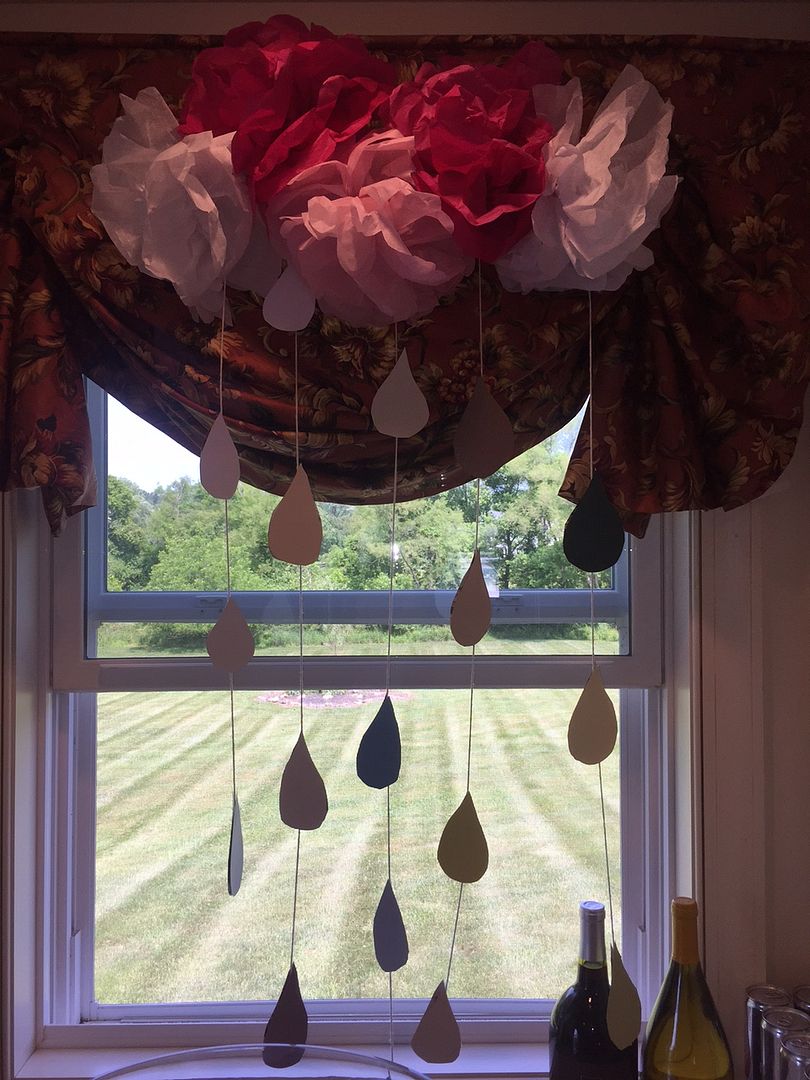 Stay tuned for more great shower posts coming soon!
Related posts: