My little man has almost completed his first year of preschool. It's so hard to believe! He had almost no interest in learning letters or numbers until he was about four years old. One day, he was suddenly all over it. We started doing a letter of the week and pointing out letters everywhere. When I saw this pin, I knew he would love it!
We already had these fun foam alphabet stickers that he absolutely loves using. I know you can just write the letters on clothespins with a marker too, but this is way more fun. We counted out the number of clothespins we would need and found every letter of the alphabet in the sticker bin.
He put all the stickers on while I created some sight word cards. When he was done, I explained how he could match up the letters on the clothespins with the letters on the cards. He immediately pointed out that one clothespin for each letter wasn't going to cut it. So we made some extras of some of the letters.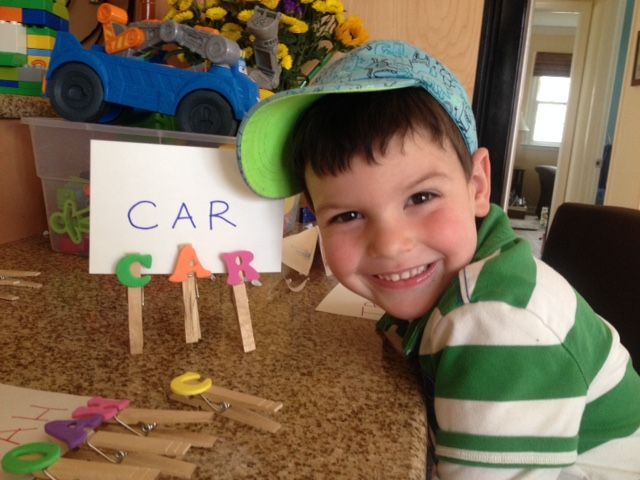 These were a hit! He loved how he could stand them up when he was done too.
I just repinned another great idea from Mom Inspired Life that involves putting pictures on the cards instead of words so they kids can match the beginning sounds of the words. Such a great idea. I'll be adding these next! Do you have other ideas of how we can use these clothespins?
Source:
School Time Snippets
Related posts: