My liitle munchkin is somehow two years old already. We had a small family get together to celebrate his birthday, but I still had to come up with a fun theme for him. Since he's a huge Curious George fan, the decision was pretty easy.
I started the Pinterest search to see what I could find for a Curious George themed party. As usual, Pinterest didn't disappoint. Can I tell you how much I love this decoration?!
I had George hooked up to 12 helium balloons. In the original pin, it really looks like George is floating. I have no idea how they pulled this off. Maybe the balloons were attached to the ceiling? I don't know how many balloons it would have taken to make George really float, but I can tell you it's nowhere near 12. I had to rig him up by the back of his shirt. Regardless, the birthday boy LOVED it!
I was going to make my own birthday banner, but let's face it, the ones on Etsy are so stinkin cute and all of the digital downloads I have bought so far have been amazing. I found this banner and matching cupcake toppers and wrappers from HeartsandCraftsy. Aren't they adorable?!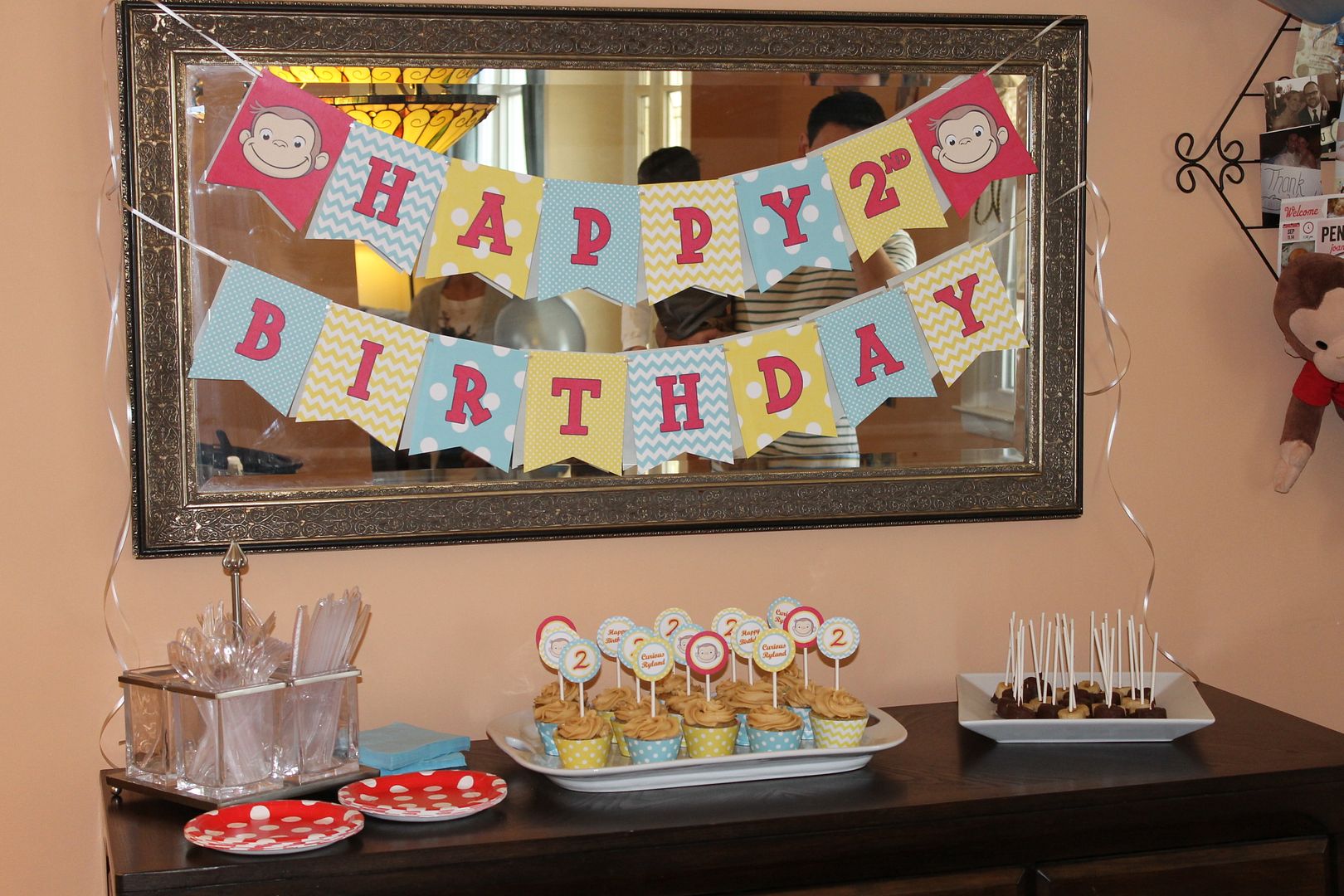 I realized while planning this party that George really gets the shaft. I always thought he was one of the more popular cartoon characters, but I couldn't even find a Curious George mylar balloon anywhere. My mother in law said she was hunting around for a Curious George gift bag, but couldn't find one of those either. What the heck?! Doesn't everyone love George? I guess not. Poor George.
Related posts: