Are you still looking for an idea for Father's Day this weekend? Look no further. This project is super cute and doesn't take long to put together.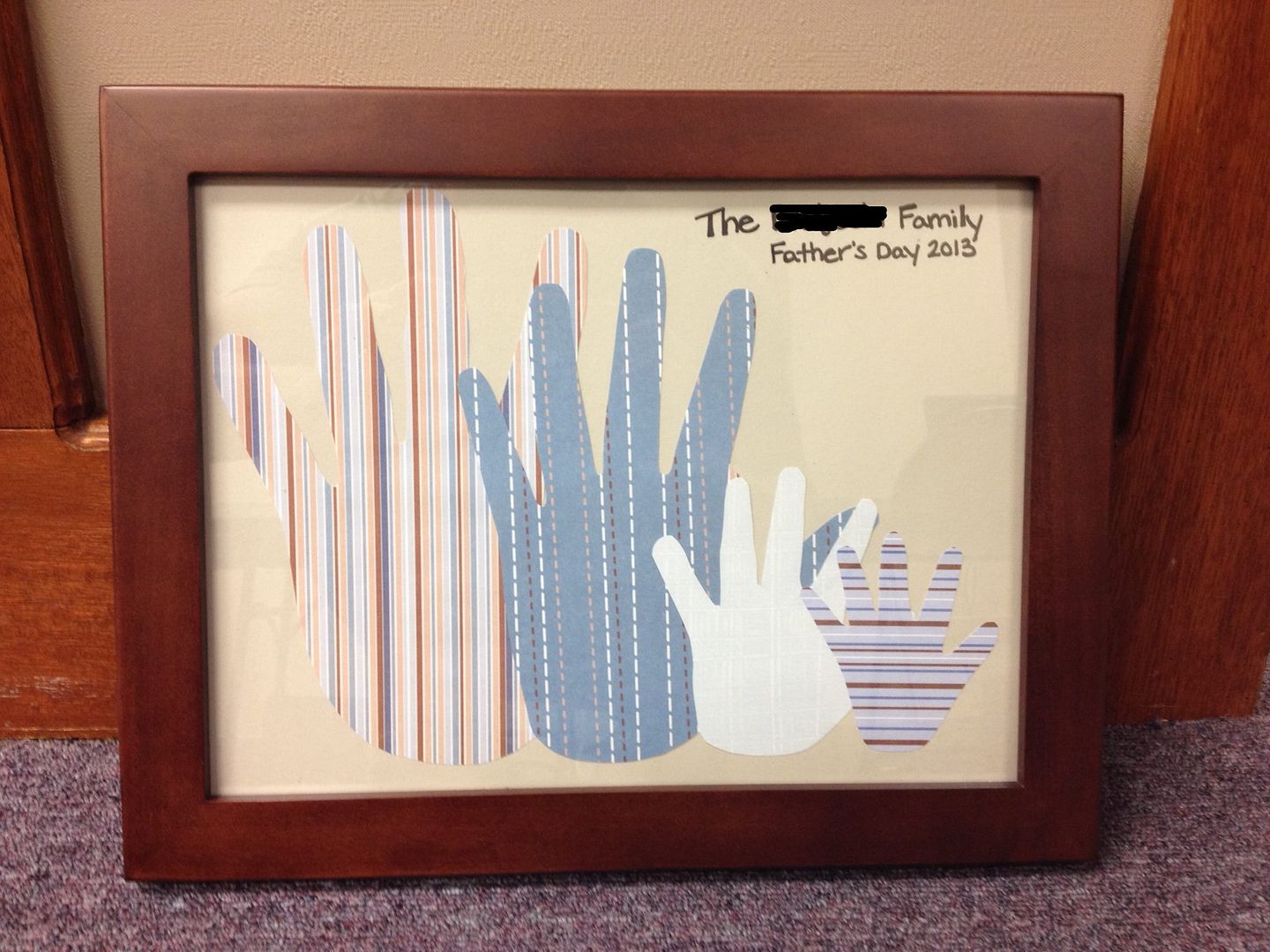 No, I'm not revealing my husband's Father's Day gift before we give it to him. This was actually his gift last year. Yes, I've been a major slacker when it comes to keeping up with the blog recently. Whoops. At least I'm here to post it in time for Father's Day this year.
All you need for this project is a traced handprint from everyone in your family. Yes, that means you will need to get a handprint from Dad ahead of time. Don't worry, I'm sure he won't have any idea it's for his gift. Make sure you trace the same hand for everyone. You'll want all left hands or all right. I think the lefts look nice when you line them up like this though.
I was looking forward to enjoying this fun keepsake too. Unfortunately, my husband thought it would look perfect in his office. Oh well.
Source:
Play Eat Grow
Related posts: