I have a serious problem when it comes to Oreos. A few months ago, while planning my son's third birthday party, I picked up a package of Oreos for the dirt cups I was making for dessert. It was two weeks before the party and the Oreos were on sale, so I picked them up. Mistake number 1. When I brought them home, I cracked open the package. I just wanted two. Mistake number 2. Then they just kept calling my name. I was powerless against them. What is it about those things? By the time the party rolled around, I pulled out the package to find six Oreos left. I turned to my husband. "Please tell me you ate some of these." He hadn't. Crap. At least I didn't eat the whole package, right? That has to count for something.
A few weeks ago, I was searching for a dessert to bring to a holiday party. I had just pinned an article from Babble featuring 25 desserts using Oreos. That's where I found this gem.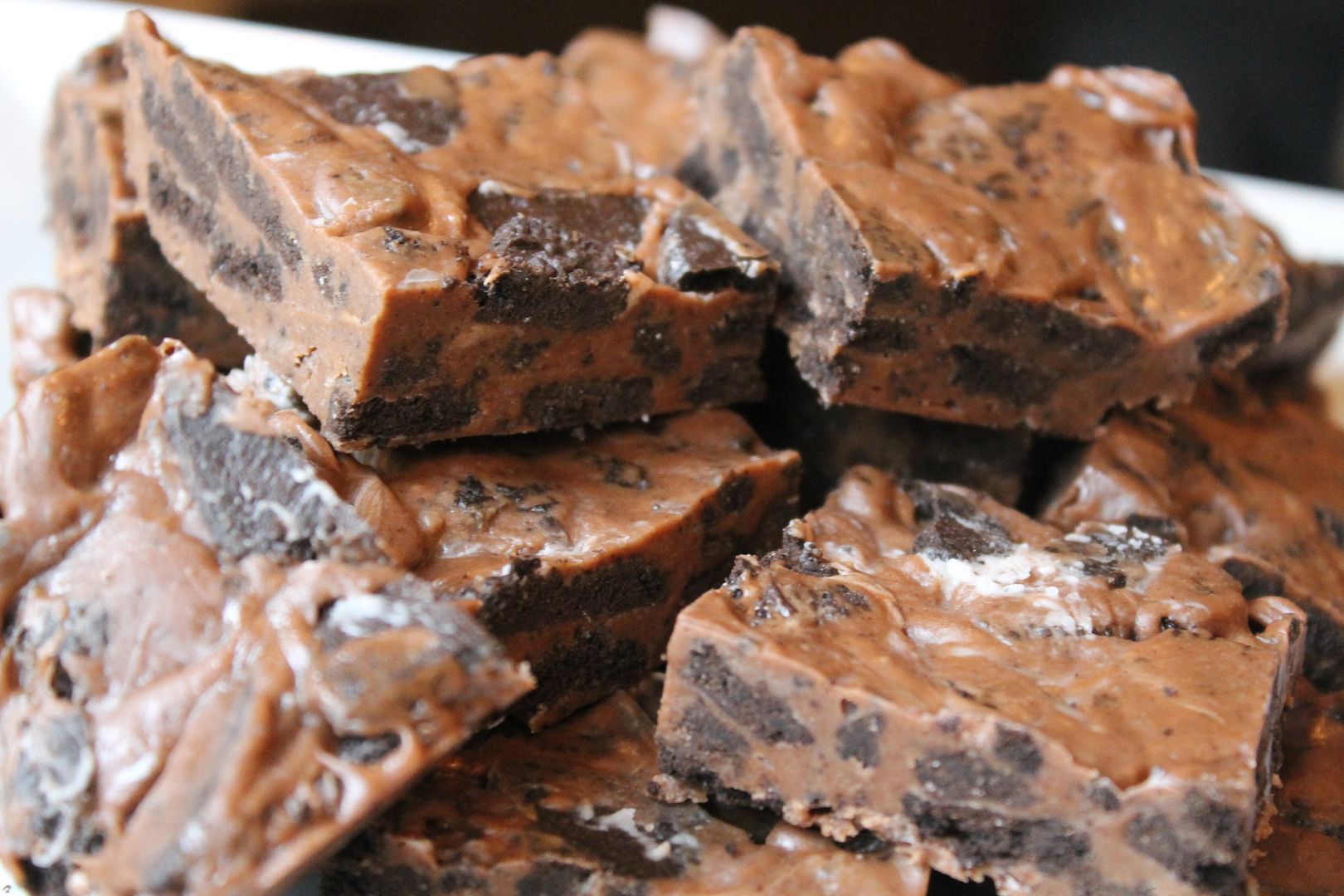 My mouth is watering just looking at these.
Ingredients:
– 5 ounces marshmallows (about half a regular sized bag)
– 2 tablespoons unsalted butter
– 1 cup Andes mints
– 3 cups roughly chopped Oreos (about 20 Oreos)
Directions:
1. Grease an 8 or 9-inch baking dish with non-stick cooking spray and set aside.
2. In a medium pot, melt marshmallows and butter over medium heat until melted. Stir in mints until melted into marshmallow mixture and remove from heat.
3. Stir in Oreo pieces until cookies are completely coated. If you mix too much, the Oreos will open and the cream will mix with the marshmallow mixture. Press mixture into prepared dish and allow to cool before cutting into bars and serving.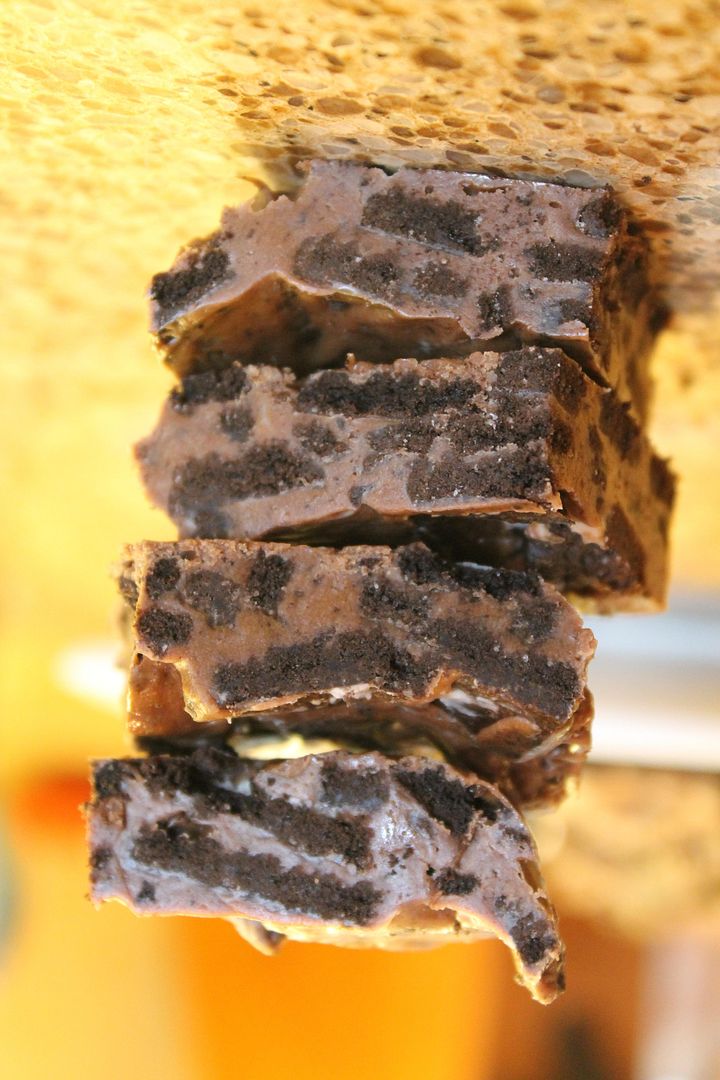 It's Girl Scout cookie time right now, but these would be great to make throughout the year when you get that Thin Mint craving. They really do taste so much like Thin Mints. I wish I had one right now…
Source:
Keep it Sweet Desserts
Related posts: