If there's one thing I saw a lot of on Pinterest this holiday season, it was Christmas ornaments that kids can make. There were a lot of cute ones, but the little man is only three and not super crafty. I wanted to pick ones that would be easy for him and still be memorable for the grandparents. I think I found two winners!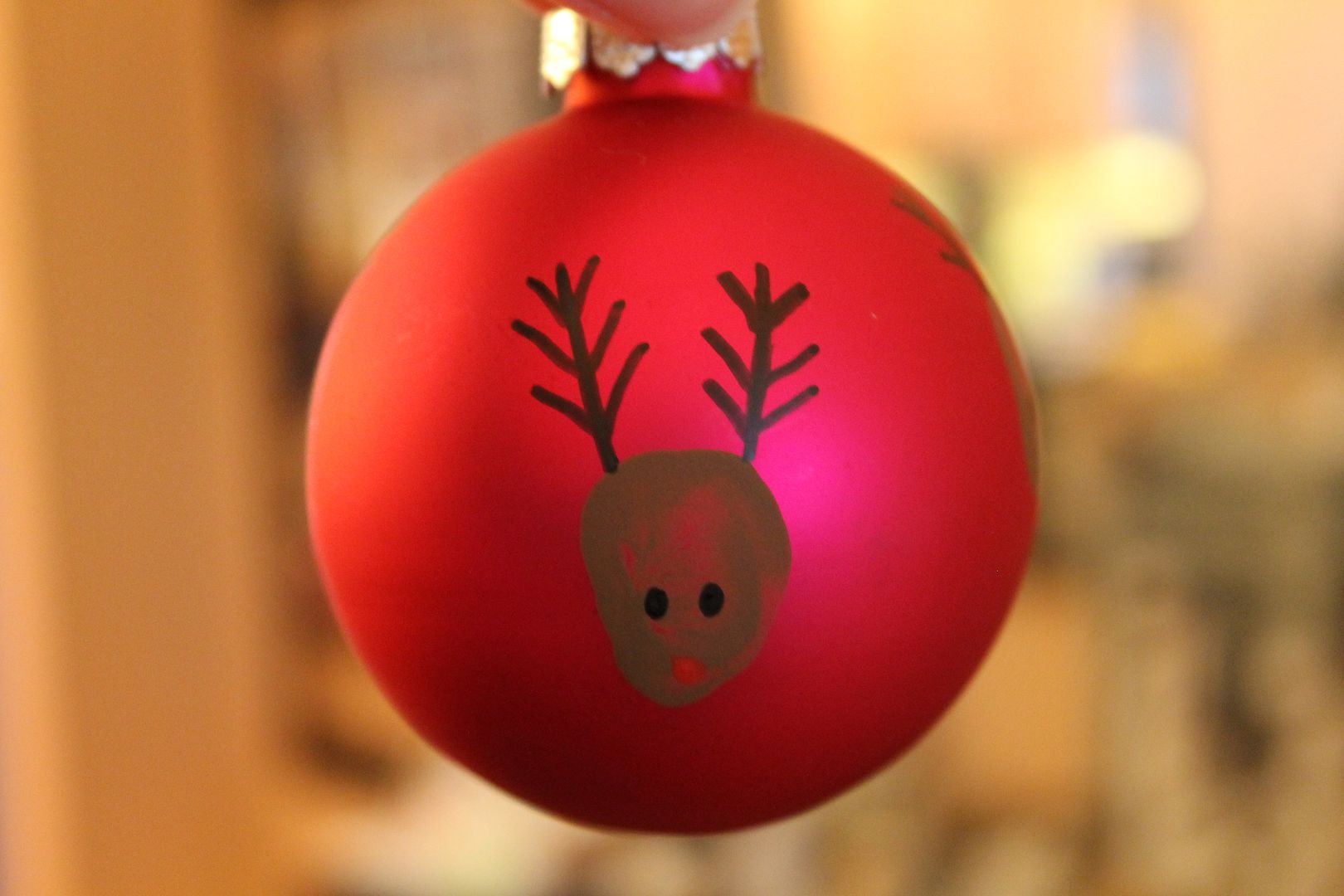 Thumb prints as reindeer! Check out Little Bit Funky for the directions.
Hand print snowmen! Whatever takes the credit for this awesome ornament. Next year I'm making one for myself too!
I love how both of these turned out. They made the perfect gifts for the grandparents and they were fun to make too. Score!
Related posts: