Alright, I've been a little slow in posting this one. This was actually a Father's Day gift for my father in law. The little man loves to help in the kitchen, so I knew a homemade barbeque sauce would be something fun we could make together.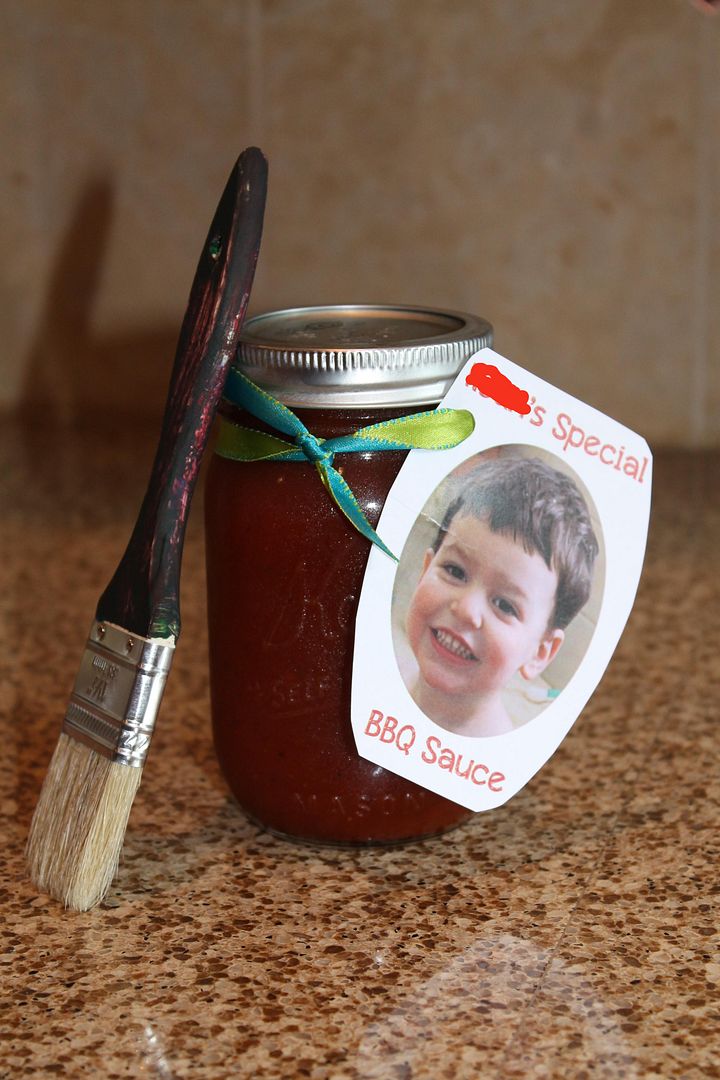 Ingredients:
2 cups ketchup
1 cup water
1/2 cup apple cider vinegar
2 tablespoons light brown sugar
2 tablespoons sugar
1/2 tablespoon fresh ground black pepper
1/2 tablespoon onion powder
1/2 tablespoon ground mustard
1 tablespoon lemon juice
1 tablespoon Worcestershire sauce
Directions:
In a medium saucepan, combine all ingredients. Bring mixture to a boil, reduce heat to simmer. Cook uncovered, stirring frequently, for 1 hour 15 minutes.
Modified from Food Network
The little man totally loved making this. We measured everything out and dumped it in the bowl together. He's becoming quite the mixer. I put the sauce in a mason jar and made a little tag for it.
Then, I had the little man paint the BBQ brush too. I taped off the brush so that didn't get paint on it, and I let him do his thing. He was quite proud of his work. And Grandpa loved it! 🙂
Source:
Inner Child Fun
Related posts: