Since I don't eat red meat, I love a good turkey burger recipe. These caught by eye because they looked so fresh with the red onion and herbs bursting from them. I did adapt this recipe slightly, and they turned out great!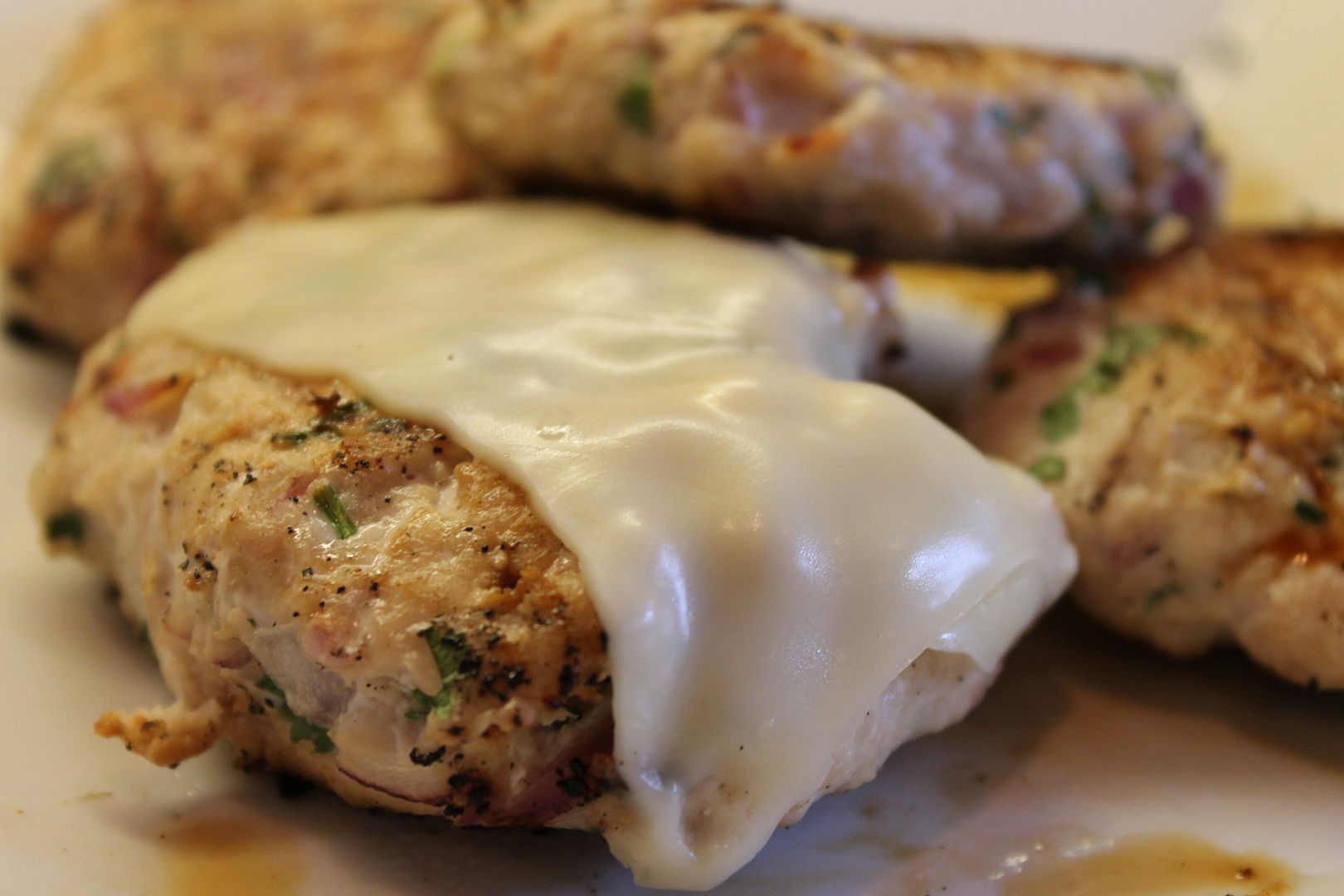 Ingredients:
1 lb. ground turkey meat
1 medium red onion, finely chopped
1/2 cup fresh cilantro, minced (any fresh herbs would work, parsley was used in the original recipe)
1 tbsp garlic powder
1 tsp salt
1 tsp pepper
juice from 1 lime (you can leave this out if you use parsley instead of cilantro)
cheese (optional)
Directions:
Mix ingredients together (except the cheese) and form 4-6 patties. Grill on medium heat for 7 minutes a side. Two minutes before burgers are done, place a slice of cheese (optional) on each patty.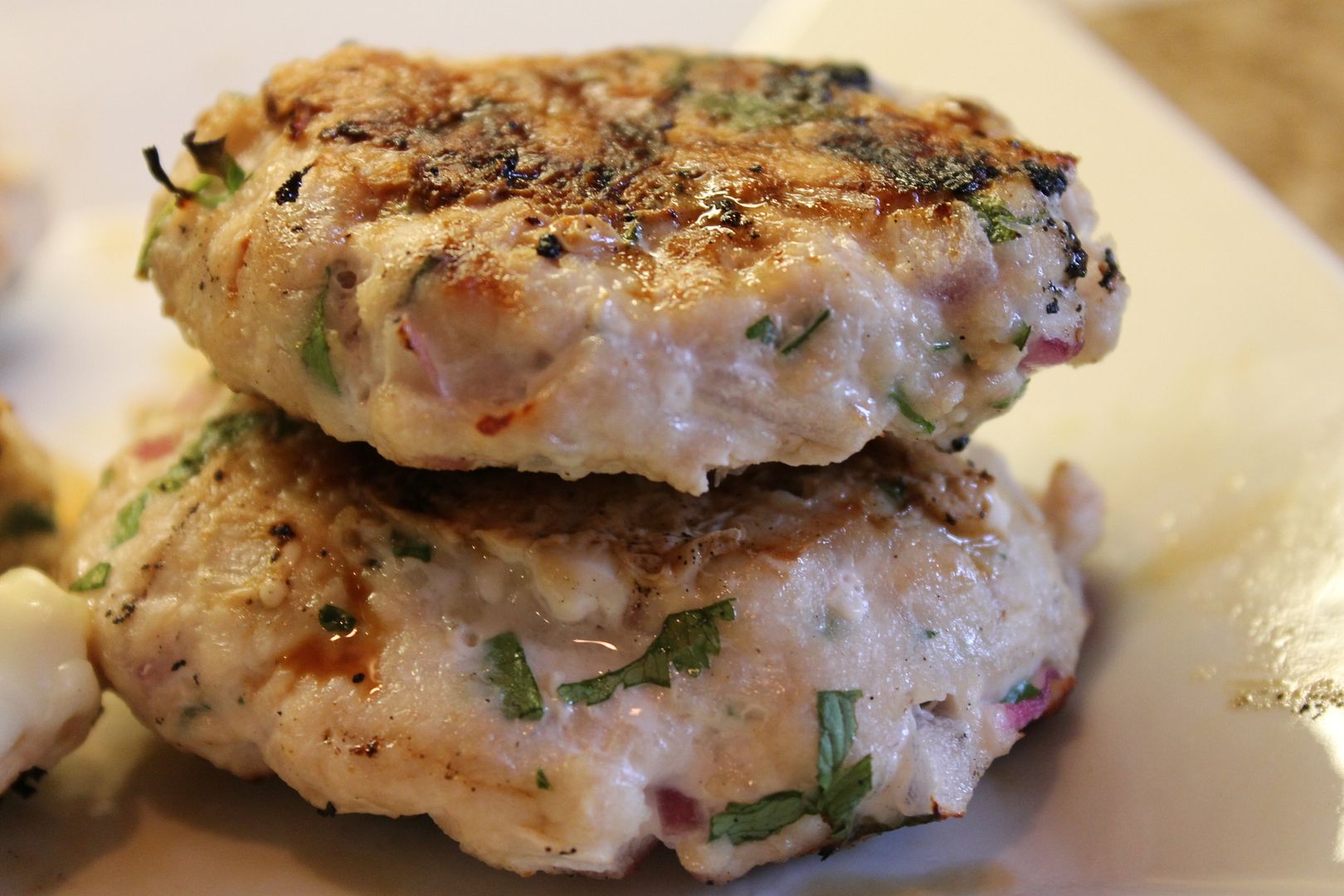 Yum! I love fresh cilantro, so these burgers did not disappoint. I topped mine with Swiss cheese and a few slices of avocado. No buns here. I'm officially wheat free! 🙂
Adapted from:
Use Real Butter
Related posts: