I haven't been this excited about a pin in quite a while. I have to thank one of my awesome readers, Kim, for this one. She left it on my Suggest a Pin page. Those that have nursed a little one before, know the joys of nursing bras and tank tops. When I was nursing the little man, I usually used one of those nursing covers when I would nurse him in public. This time around, I don't have time for that. I'm more comfortable nursing in public, but I don't need the whole world to see my stomach while I'm doing so. I usually wear a nursing tank top under my shirt so I can lift my shirt without exposing everything. The only problem is that nursing tank tops are not cheap. They are at least $15 a piece, so I only have two. That is, I only had two until this gem was brought to my attention. Making your own nursing tank top is so ridiculously easy.
First, find yourself a tank top with a built in bra and spaghetti straps. I found mine at Target for $5. Score!
Cut off the straps at the back as close to the seam as possible.
Now, move to the front of the tank top. Make a small loop with the strap and sew it into place.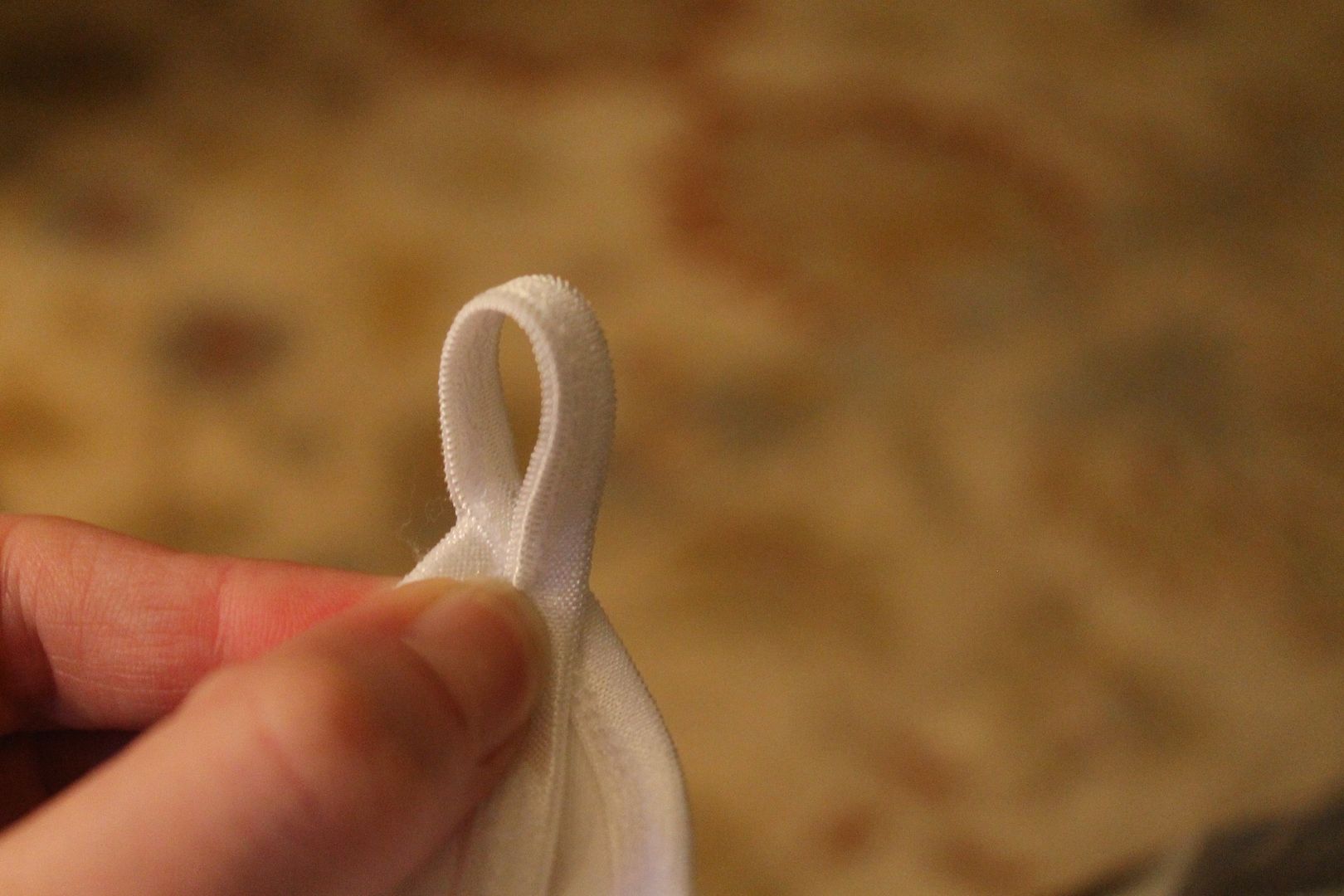 Cut off the remaining strap as close to your stitching as possible.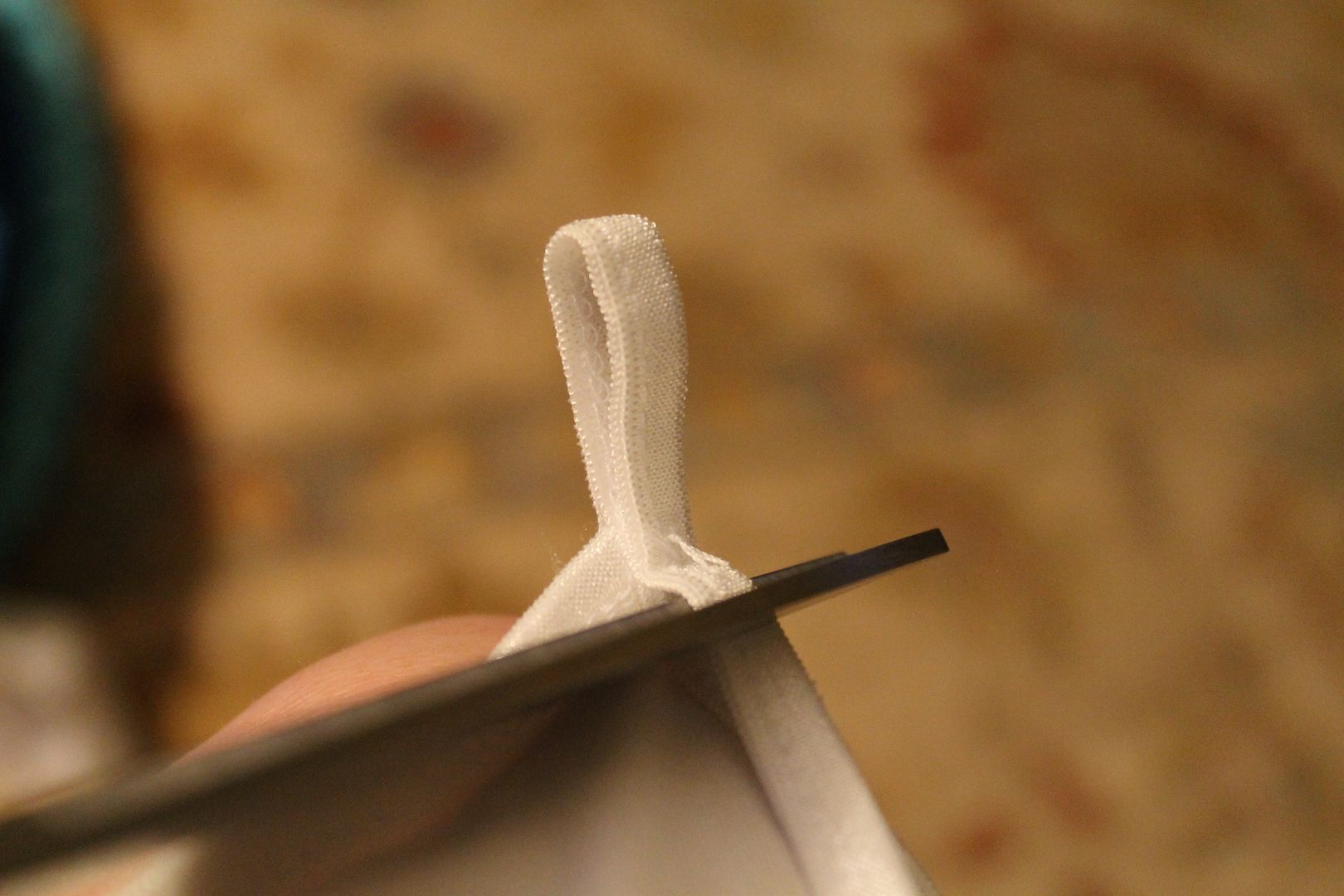 That's it! You are done! Put the tank top on. The small loop goes right around the clip of your nursing bra and holds it in place. How smart is that?!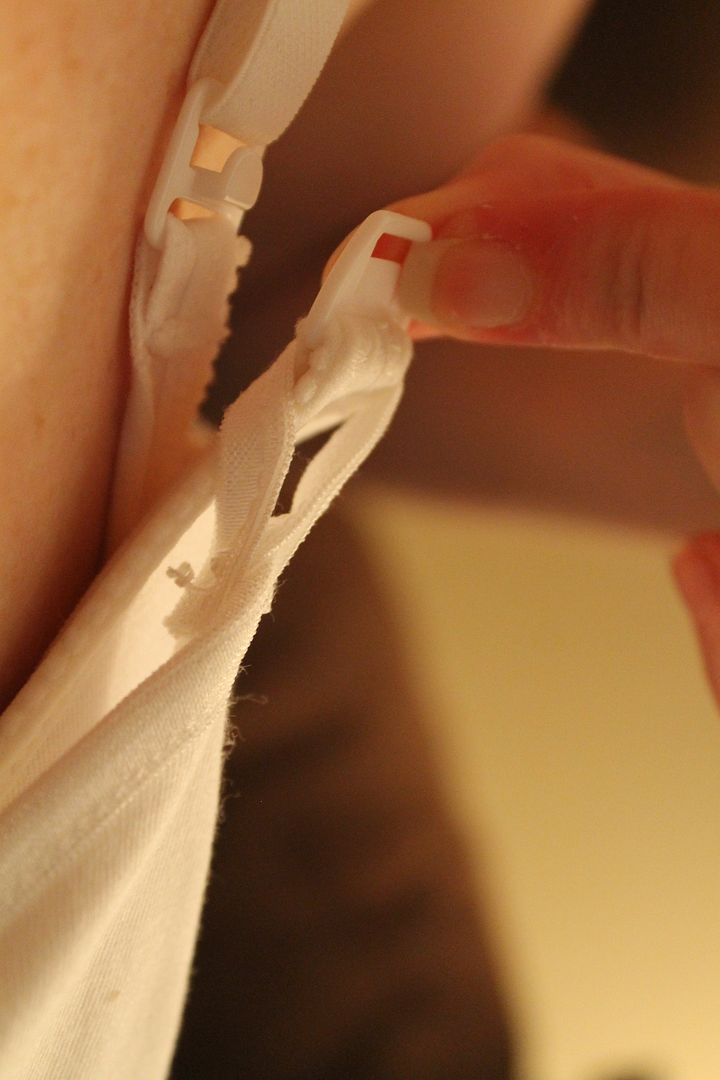 This works so amazingly well. I'm going back to Target to pick up a few more so I can wear them every day! You definitely want to go with a built in bra. Since there's nothing holding up the back of the tank top, you need that built in bra to keep it in place.
Source:
Refashion, Repurpose, Redo
Related posts: