Has anyone else read the book, Wheat Belly? I'm only a few chapters in and it's blowing my mind. My husband cut wheat out of his diet a few months ago and hasn't looked back since. I think I'm going to be following in his footsteps soon. When I saw these flour free brownies, I knew he would be so excited. These delicious brownies are not only flour free, but oil and butter free as well.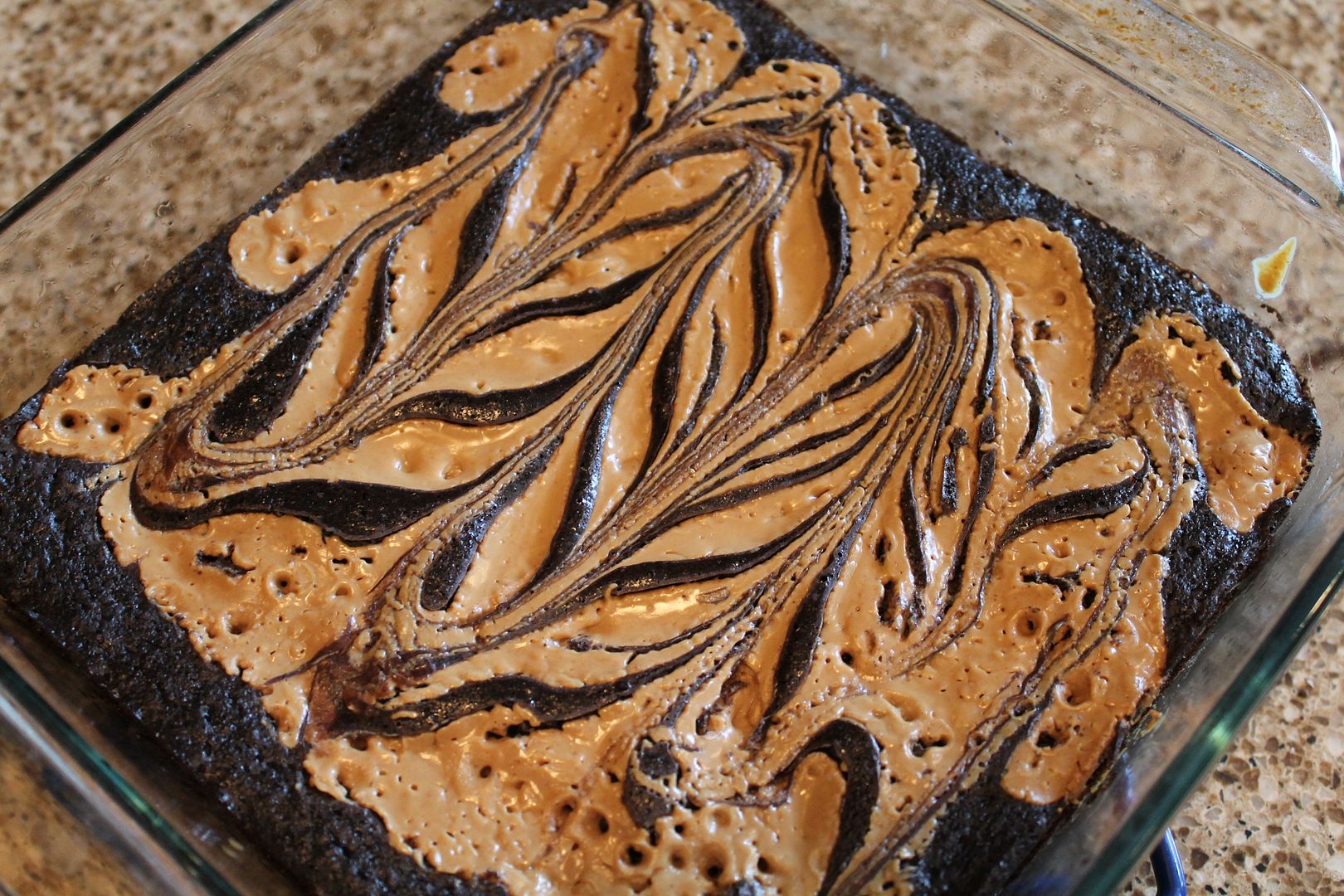 Don't they look delicious? That's because they are. They are moist, gooey, and filled with chocolatey and peanut buttery goodness. I would never bake a boxed brownie mix knowing that these babies were so easy, delicious, and way better for you.
Click here to view the recipe.
The only problem I had was knowing when they were done baking. The brownies are supposed to pull away from the sides of the pan when they are done, but it was hard to see. Just keep an eye on them if you decide to make them. Luckily, mine turned out great. I will be making them again for sure.
Source:
Sally's Baking Addiction
Related posts: