I have to thank my sister for this one. She found this little gem on Pinterest and immediately passed it along to me. It's a winner! If you are looking for a super quick and really healthy snack, then I have the cookie for you.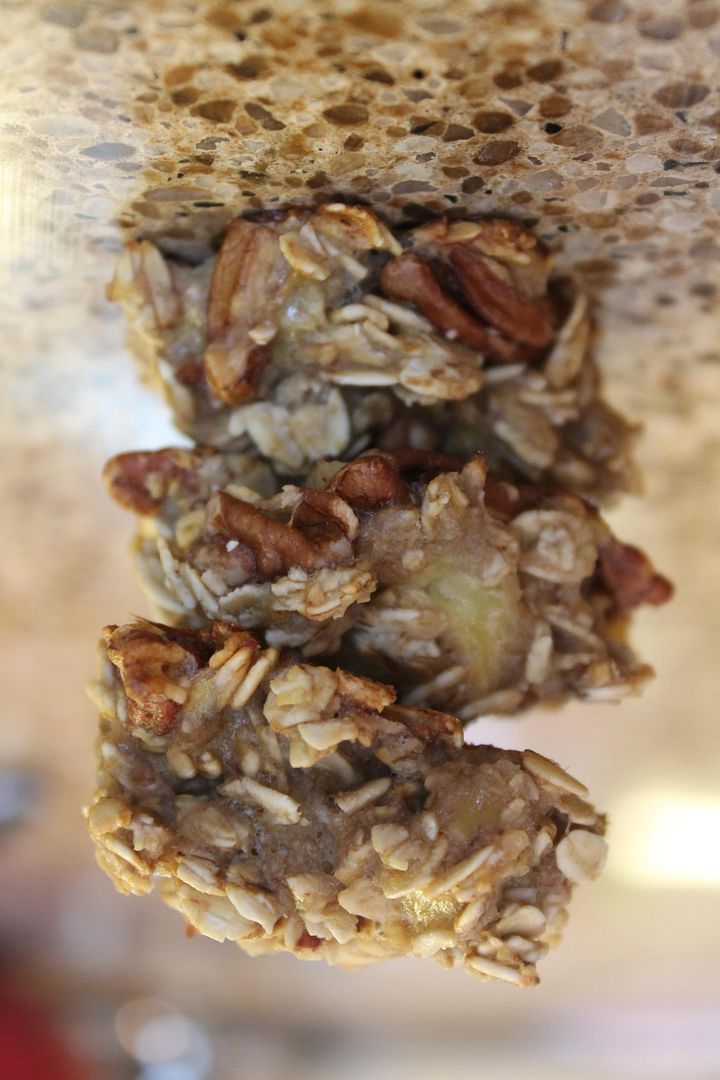 Ingredients:
– 2 medium ripe bananas, mashed (the riper the better)
– 1 cup of uncooked quick oats
– 1/4 cup crushed walnuts
Directions:
1. Preheat your oven to 350°F.  Spray a non-stick cookie sheet with cooking spray.
2. Combine the mashed bananas and oats in a bowl. Fold in the walnuts and place a tablespoon of each on the cookie sheet.
3. Bake 15 minutes. Makes 16 cookies.
How easy is that? The little man and I made these on a rainy day. He loved helping me make them! We stuck to the original recipe this time, but when we make them again, we are going to try a few other ingredients too. These would be great with a few chocolate chips, raisins, or dried cranberries. We have a lot of experimenting to do! The best part is that the little man can have as many of these as he wants and I don't have to feel guilty about it. Wohoo!
Source:
Skinnytaste
Related posts: