I had hoped to post this recipe right after Easter for those of you that were looking for something to do with all those hard boiled eggs. Our little munchkin decided to make his way into the world before that happened though. So, you won't be able to use those leftover Easter eggs, but this is still a great recipe regardless.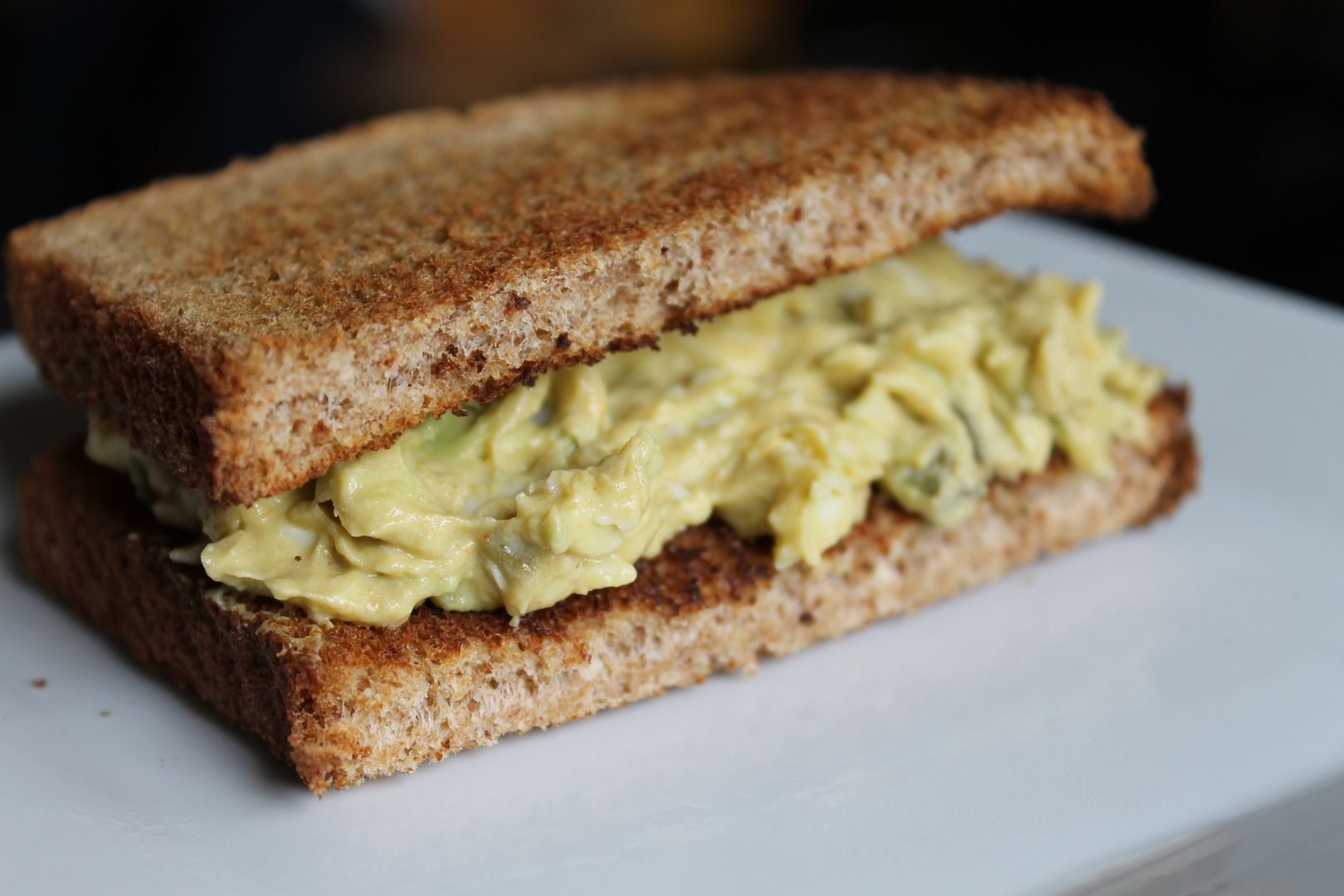 Ingredients:
– 4 hard-boiled eggs, diced
– 1 large avocado, cubed
– 2 tablespoons mayonnaise (I used Greek yogurt instead)
– 1 teaspoon curry or fenugreek powder
– Pinch of salt and pepper
Combine all ingredients and enjoy!
I don't cook with curry very often, so I wasn't too sure how I felt about this recipe right away. The first bite kind of took me by surprise. Once my taste buds adjusted, I was a huge fan! If you don't like curry though, you could easily substitute it with something else. Make sure you enjoy this right away though. It does not last in the fridge.
Source:
Never Homemaker
Related posts: