The birds around here aren't too fond of me. When we first moved into our house, I had a cute spring wreath for our front door. Basically overnight, a little bird made a nice nest right in the middle of it. Our front door was out of commission for the entire spring. While it was really neat to have a front row view of the little babies hatching, it was pretty annoying to have to wave our guests over to the garage whenever they came to the front door. Needless to say, I don't hang Spring wreaths anymore. I don't think the birds have ever forgiven me.
I have since switched to a wooden welcome sign instead. There are two little bows on the top of the sign and I noticed the other day that those dang birds were trying to take the ribbon right off my sign. Then, I spotted this pin. I knew it would solve my bird problem and I also had the feeling the little man would love it. He did!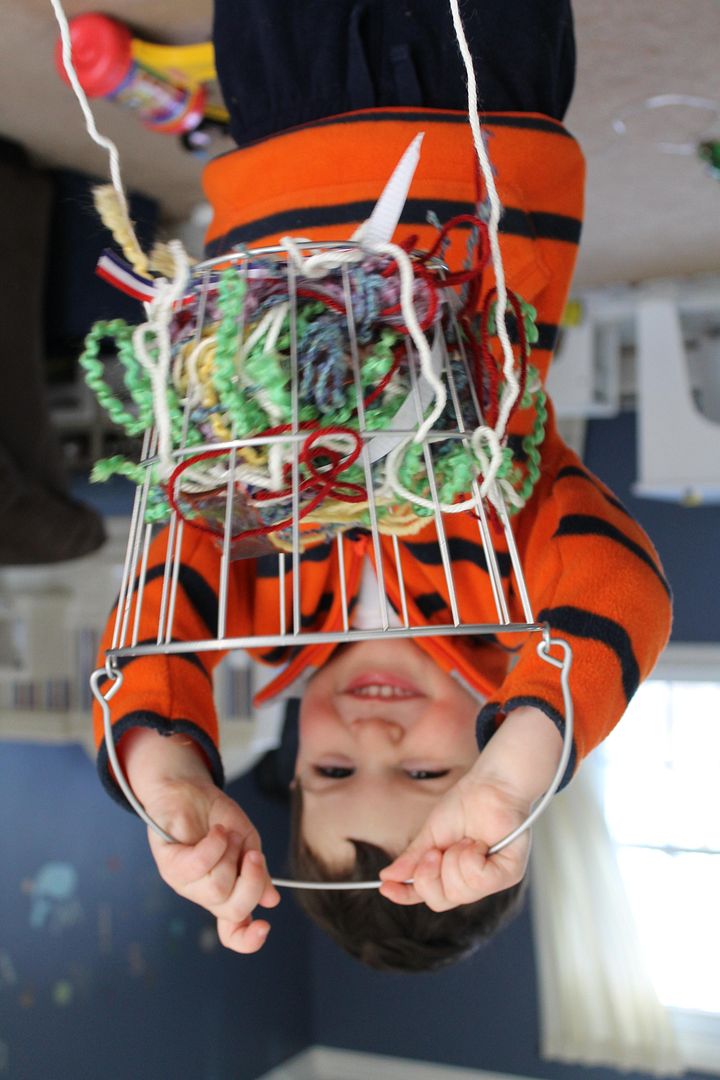 We found the wire basket at Target in the dollar aisle. Then we had fun cutting yarn scraps from my collection.
Sadly, we haven't seen the birds take any of the yarn yet. Go figure! Maybe we should sprinkle some bird seed in there to attract them. The little man loves to check the basket throughout the day though. He would be so excited if he actually spotted a bird taking the yarn. We'll continue to keep our eyes peeled. I was actually wondering if a bird would make its nest right in there. The original pin doesn't use a basket. She uses the bird feeder cage that closes completely. I certainly wouldn't mind a bird making a home right in there though. We would have a great view of the babies and we would still get to use our front door!
Source:
Juniper Moon Farm
Related posts: