The little man was finally old enough to dye Easter eggs this year. I was excited to start this tradition with him. We started with the basics this year. Finger paints and dye were all we needed, so I wouldn't be tapping into my egg decorating pins just yet. I knew I wanted to try this new method of preparing the eggs though.
It's not terribly difficult to hard boil eggs the good old fashioned way, but they do require some attention. By baking your eggs, you can pop them in the oven and forget about them for a half an hour while they bake to perfection. That sounded much more appealing to me.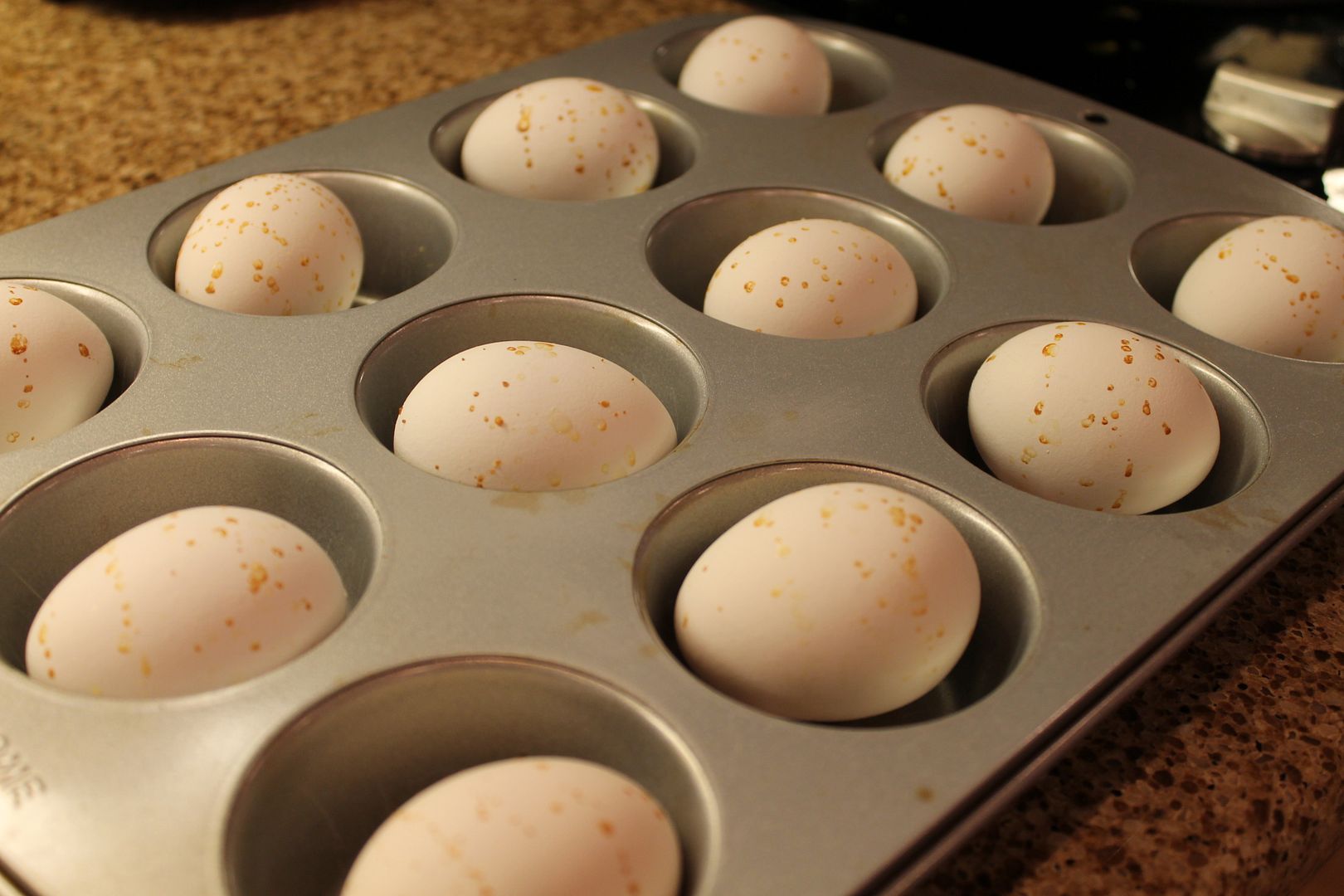 Materials:
eggs
muffin tin
bowl of ice water
Directions:
1. Preheat your oven to 350 degrees.
2. Place your eggs in a muffin tin. This will prevent them from rolling around in the oven.
3. Bake the eggs for 30 minutes.
4. When done, put the eggs in the ice water for at least 10 minutes to stop the cooking process.
This was so easy and the eggs turned out great! I was a little nervous because the eggs came out of the oven with little specks all over them. Luckily, those all came right off in the water. I also found that the eggs were much easier to peel with this cooking method. The only potential problem would be the brown spots I had on my eggs.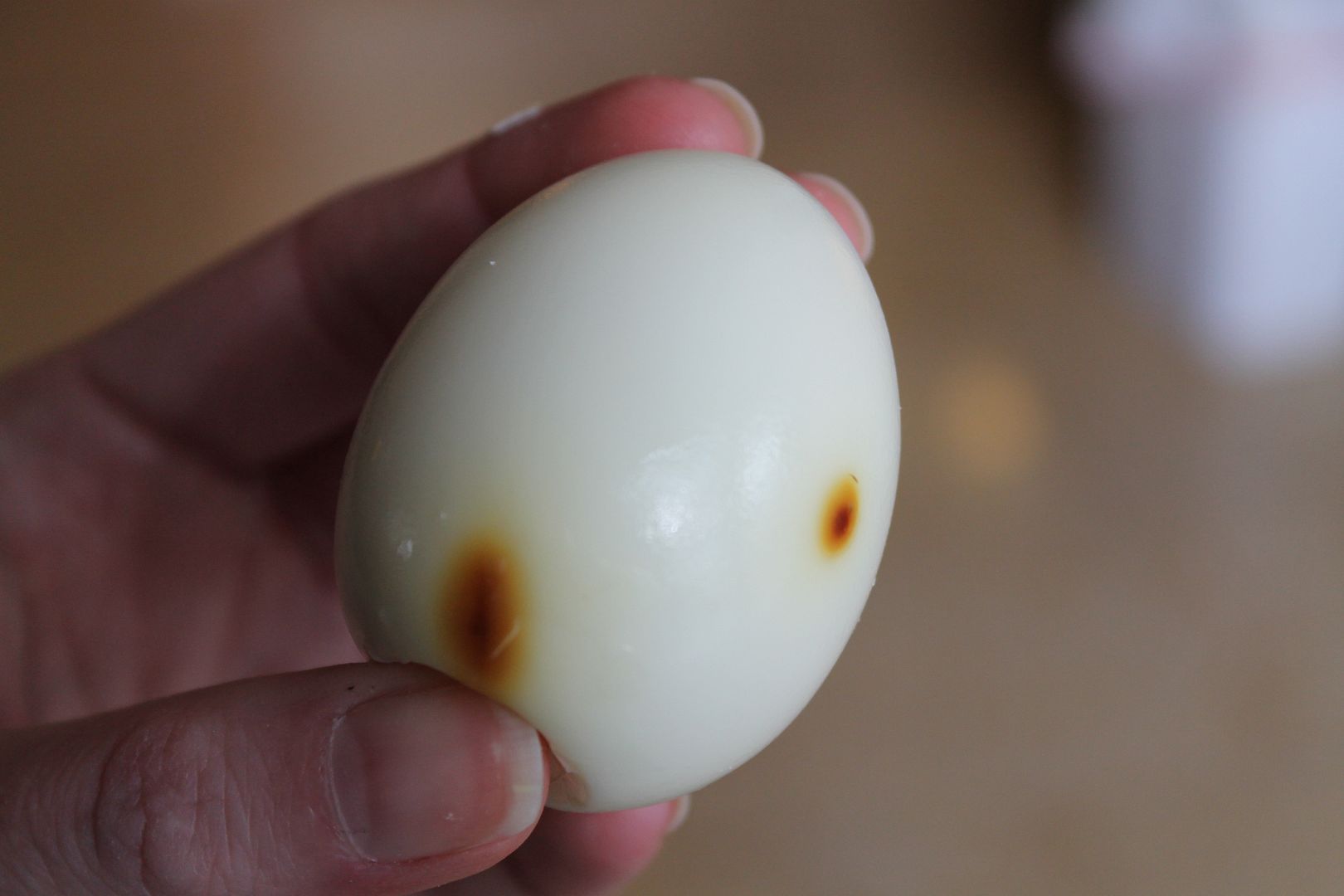 I'm guessing this is where the egg touched the muffin tin while baking. They don't affect the taste at all, but this might be a problem if you are looking to make deviled eggs and would prefer eggs without spots. Otherwise, this is a great cooking method. This is the only way I'll be making hard boiled eggs from now on.
Source:
Unsophisticook
Related posts: