When you have your first baby, you inevitably end up with things you thought you would need, but really didn't. Luckily for me, that list was pretty short. I listened to friends and read reviews to help me through the overwhelming process that is registering for a baby. Despite advice from multiple sources, I bought crib bedding. You might be thinking, why wouldn't you buy bedding? The crib bedding was so unnecessary it was ridiculous. The only time the bumper was on the crib was during the first three months when he wasn't even sleeping in there. As for the heavy blanket, it literally never even made it out of the closet. That left the crib skirt and sheet. I learned my lesson this time. No crib bedding set for this little guy. I was getting creative!
Target was having a sale on their crib sheets the other week so I picked up a few fun patterns. Then I picked out some ribbon for this awesome crib skirt.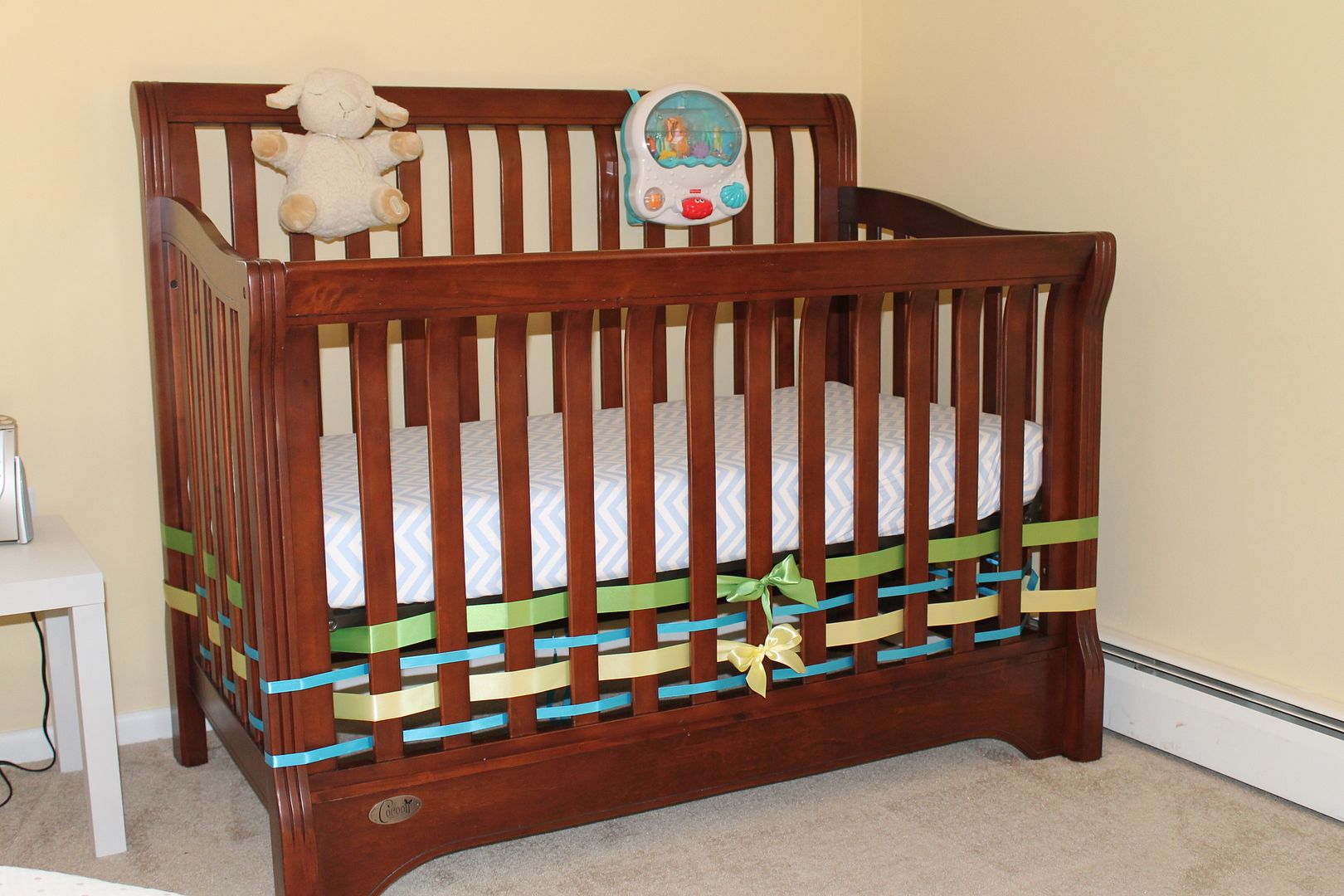 Please notice that this is a crib skirt. It's NOT a bumper. It's below the mattress and out of baby's reach. This would not be safe as a bumper.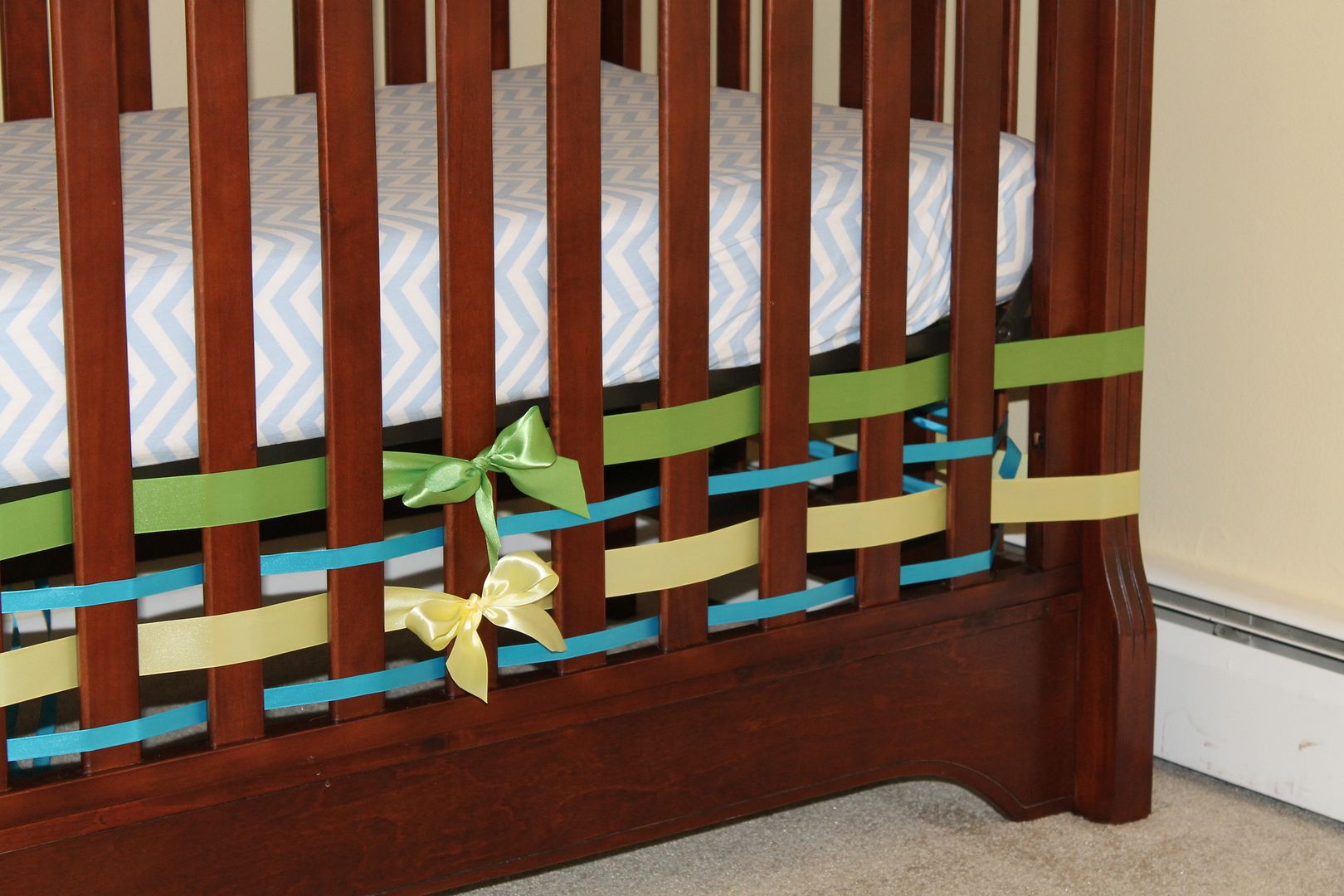 For this crib, 18′ ribbon was the perfect length to make it all the way around. You can always buy two shorter spools and knot them together in the back though. I love that you can vary the look by changing the colors, patterns, and width of the ribbons.
Source:
Project Nursery
Related posts: