As many of you already know, I love a good quinoa recipe. I especially love when it's used in unexpected ways like in muffins or desserts. These tasty little breakfast bites are definitely a fun, new way to use quinoa.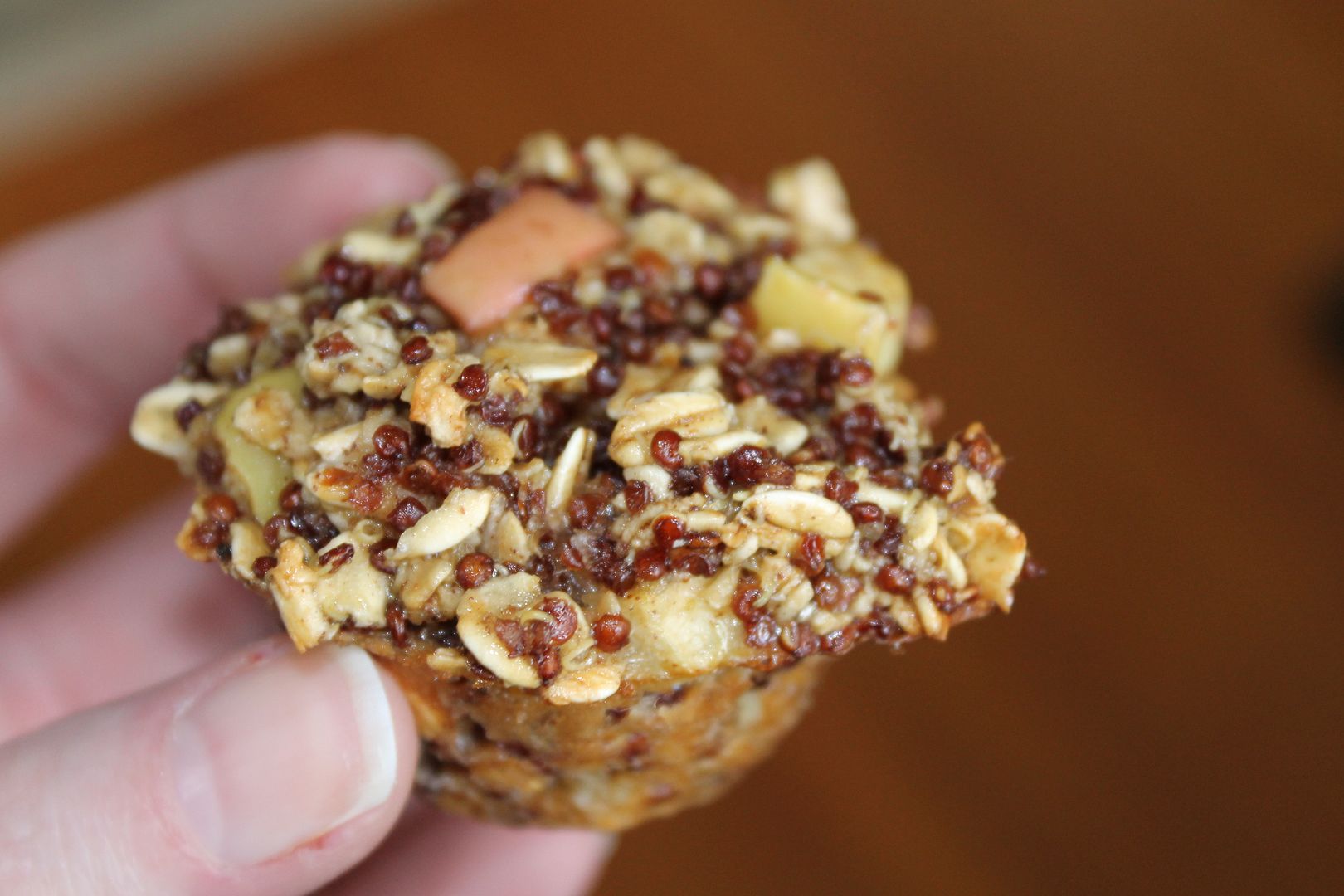 I only had one problem with this recipe. I had no idea how much quinoa to use. It called for one cup of cooked quinoa. For those of you that might not be very familiar with quinoa yet, it just about triples in size when you cook it. So, did that mean that I needed to measure one cup of quinoa, then cook it? Did it mean that I needed to cook 1/3 cup of quinoa to give me one cup of cooked quinoa? I went ahead an assumed she meant 1/3 cup uncooked. I realized I made the wrong assumption when I went to fill the muffin tins and I only ended up with 12 bites instead of 24. I made the recipe a little more clear so you don't make the same mistake.
Ingredients:
1 cup quinoa (uncooked)
1 cup quick oats
1/2 teaspoon cinnamon
1/2 teaspoon nutmeg
3 tablespoons brown sugar
1 tablespoon granulated sugar
1 tablespoon maple syrup
1 cup chopped apples
2 eggs, lightly beaten
Directions:
1. Cook the quinoa according to the package directions.
2. Preheat oven to 350 degrees.
3.  In a large mixing bowl, add your cooked quinoa and quick oats.  In a separate smaller mixing bowl, combine your cinnamon, nutmeg and sugars and then add the spice mixture to the quinoa and oats.  Then add the maple syrup, apples and eggs and mix until just combined.
4. Spray your mini muffin pan with non-stick cooking spray.  Make sure you spray the top of the pan as well.  The quinoa bites will overflow out of the cup a little bit, so you don't want the tops to stick.
5. Fill each muffin slot with 1 tablespoon of the mixture and bake for about 15-20 minutes.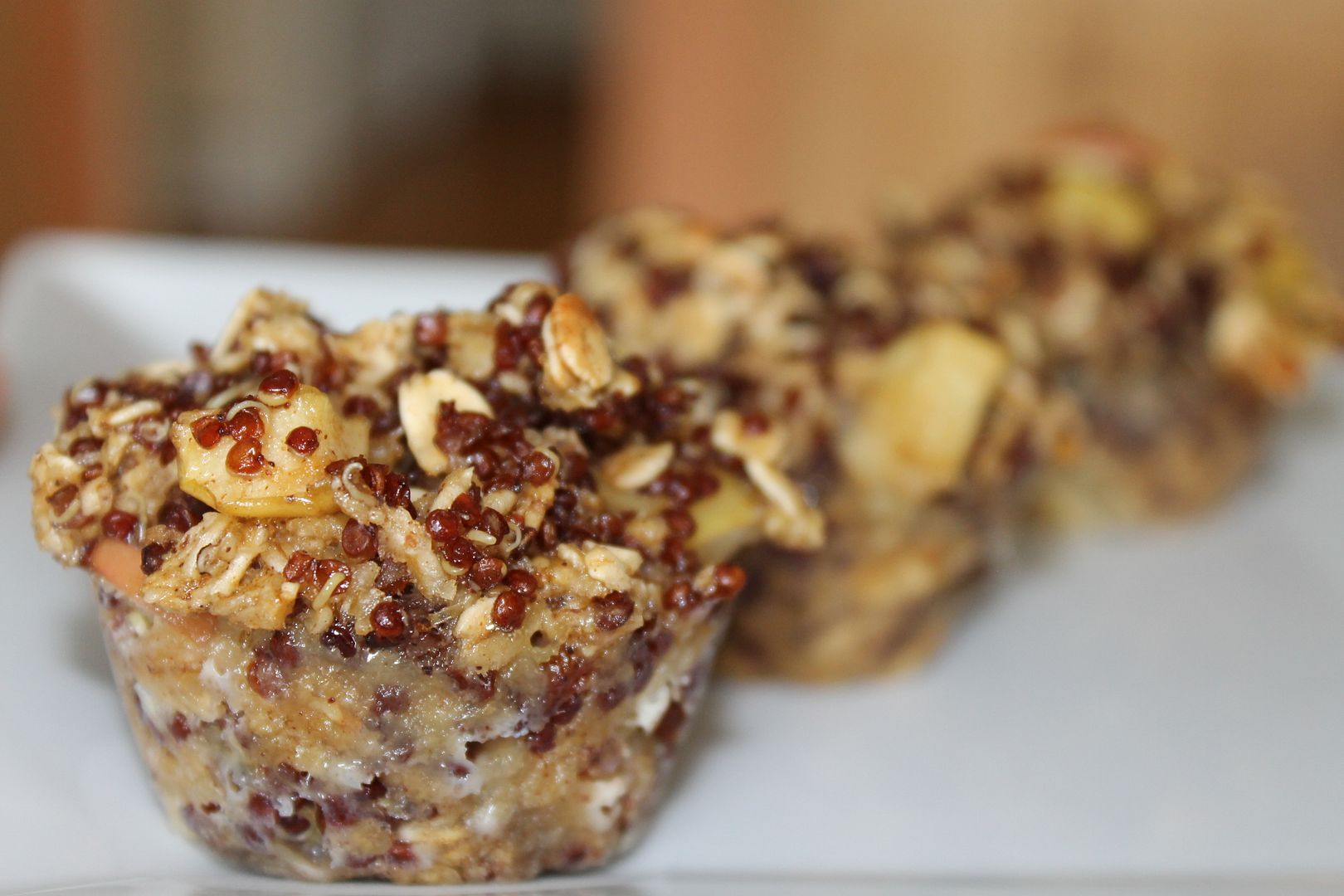 As you can see, I mixed things up a little bit and used red quinoa. Any type of quinoa will work though. These didn't last too long in our house. They were a hit with everyone, including the little man. I'll be making them again soon. This time, I'll use the correct amount of quinoa.
Source:
And They Cooked Happily Ever After
Related posts: