I make a lot of Crock Pot meals, but none of them have ever involved pasta. I was really excited to try this tortellini soup. My mouth was watering just looking at the picture. That's nothing new though. Pinterest is a dangerous place…especially when you are pregnant!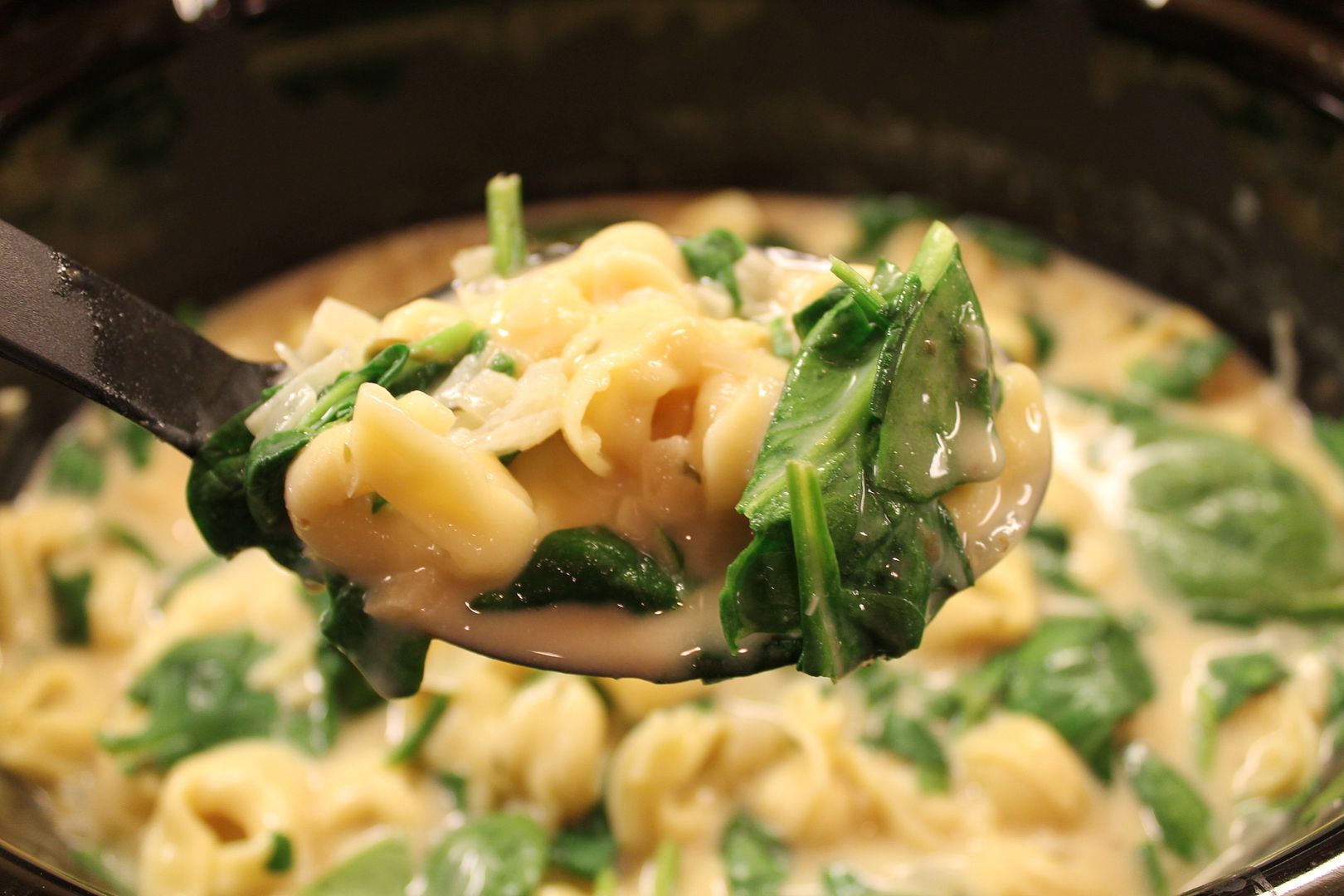 Ingredients:
– 1/2 – 2 ounce envelope white sauce mix (I used a four cheese sauce mix)
– 4 cups water
– 14 ounce can vegetable broth
– 1/2 cups sliced fresh mushrooms (I left these out)
– 1/2 cup chopped onion
– 3 cloves garlic, minced
– 1/2 teaspoon dried basil, crushed
– 1/4 teaspoon salt
– 1/4 teaspoon dried oregano, crushed
– 1/8 teaspoon cayenne pepper
– 7 or 8 ounce package dried cheese tortellini (about 2 cups)
– 12 ounce can evaporated milk
– 6 cups fresh baby spinach leaves or torn spinach
– Ground black pepper (optional)
– Finely shredded Parmesan cheese (optional)
Directions:
1. Place dry white sauce mix in a 3-1/2- or 4-quart slow cooker. Gradually add the water to the white sauce mix, stirring until smooth. Stir in broth, mushrooms, onion, garlic, basil, salt, oregano, and cayenne pepper.
2. Cover and cook on low for 5 to 6 hours or on high for 2-1/2 to 3 hours.
3. Stir in dried tortellini. Cover and cook on low for 1 hour more or high for 45 minutes more.
4. Stir in evaporated milk and fresh spinach. If desired, sprinkle individual servings with black pepper and Parmesan cheese.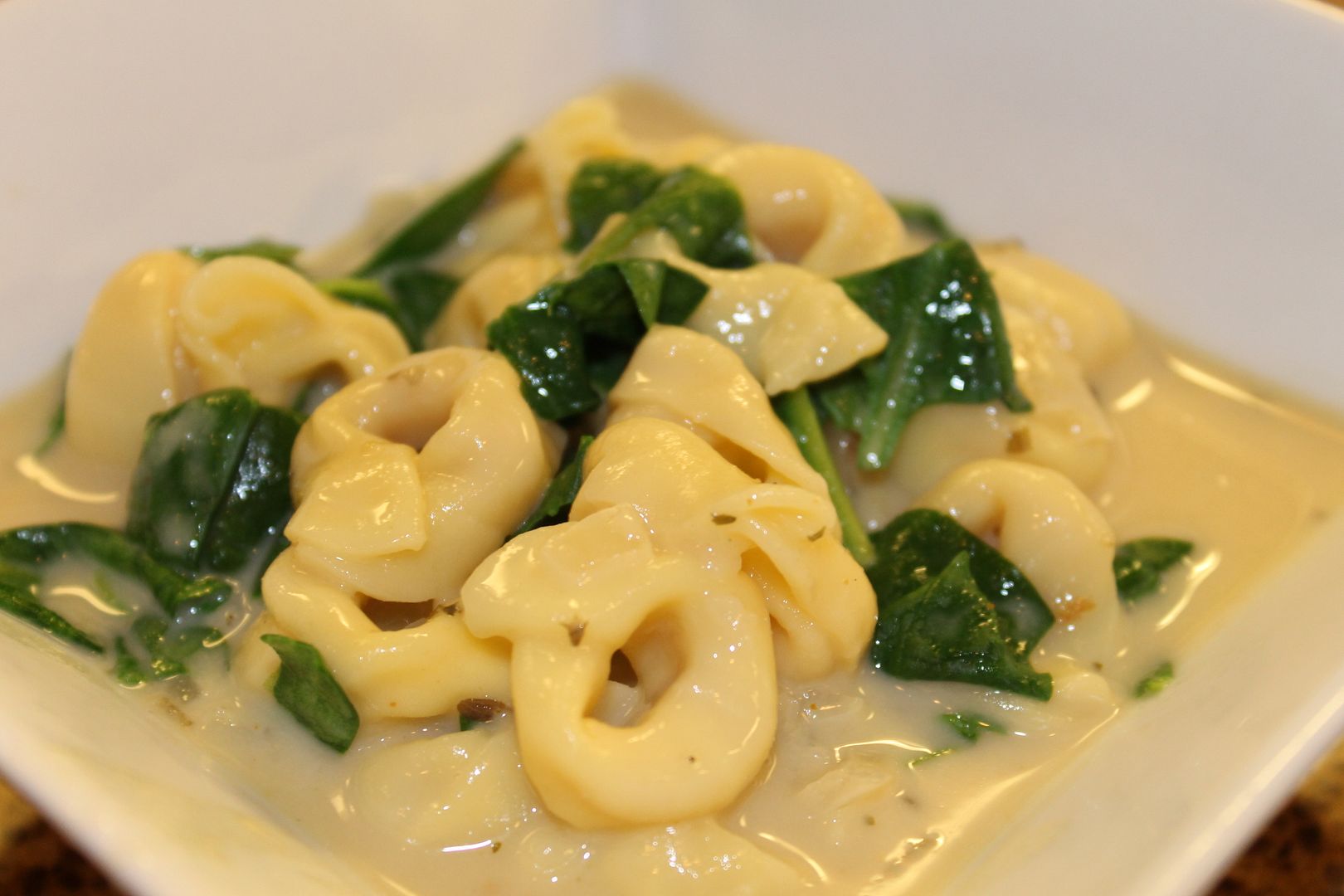 The only problem I had with this recipe was that I had no idea what white sauce mix was. Is it a certain type of sauce? I'm still not sure. I just grabbed a dry sauce mix that was white and hoped that it would work. Well, it did. This was really tasty! I love the little kick that the cayenne gives this soup. Since I was basically the only one eating this, I worried that the tortellini wouldn't stay well. That wasn't the case at all. It didn't get too mushy and reheated well.
Source:
Better Homes and Gardens
Related posts: