I've seen a lot of fun ways to display song lyrics on Pinterest, but this one stuck out as a really fun one that I wanted to try. I wanted to make it for my husband for Valentine's Day or our anniversary. It worked out well that he was away this week, so I could make it for him for Valentine's Day.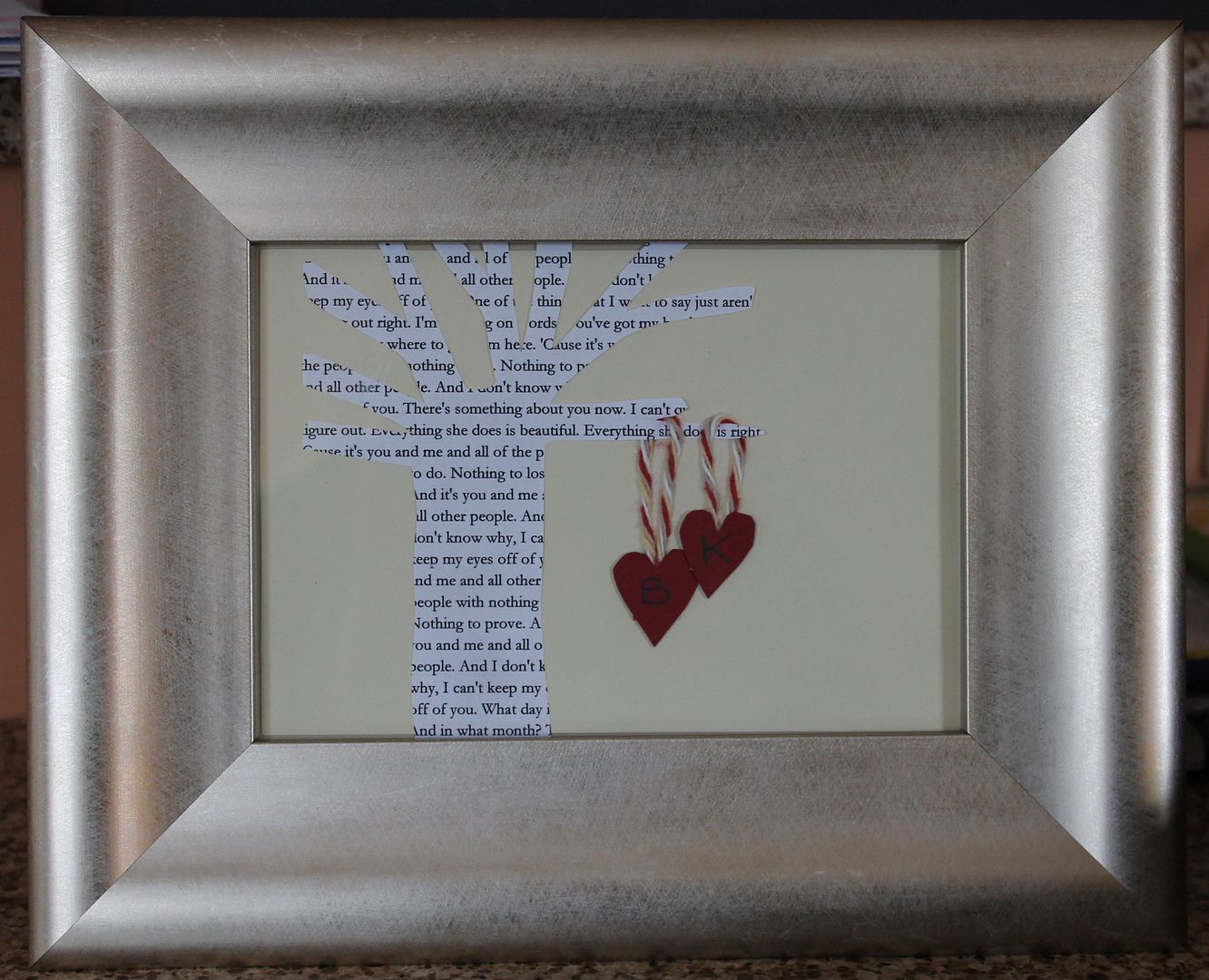 I don't think this requires too many directions. You can basically see how it goes together. I simply printed the lyrics, then cut them into the shape of a tree. I chose a 5×7 frame because our song isn't all that long. I didn't think I could make it work in a larger frame without making the font too large. I cut out the hearts and looped them over a branch with some string.
I was pretty happy with how this turned out. My husband appreciated it at least!
Source:
My Wedding Blog
Related posts: