Happy Valentine's Day, everyone! It's just me and the little man today, so I've been spoiling him with Valentine's Day treats and surprises. We are both big fans of rice crispy treats, so I knew these would be the perfect dessert choice for today. I took the recipe a step farther by shaping the treats into hearts.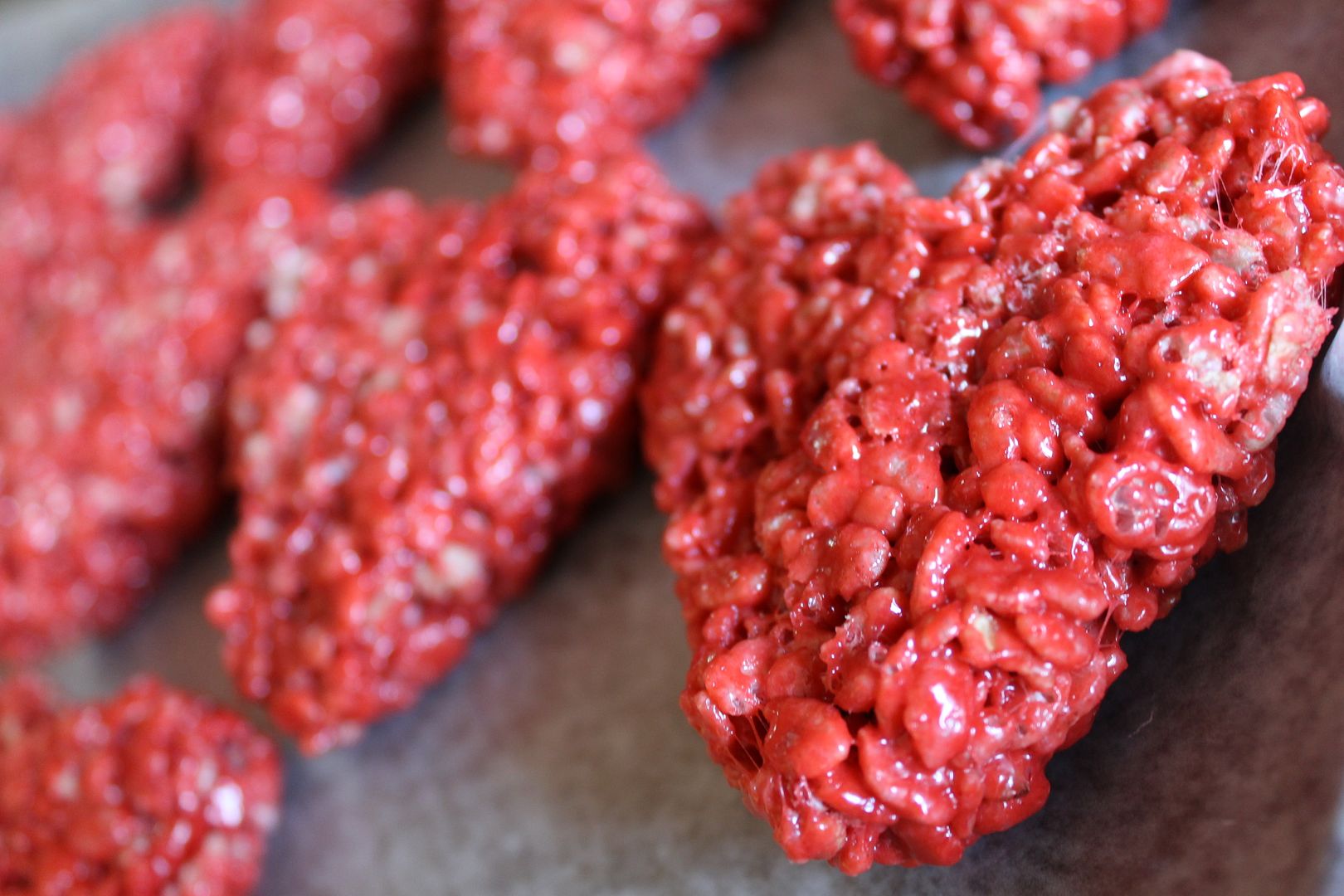 Ingredients:
1 (10.5 oz) bag of mini marshmallows
3 tablespoons butter
1/2 tsp vanilla
1/2 – 3/4 cup red velvet cake mix (I used a heaping 1/2 cup)
6 cups rice crispies cereal
Directions:
Melt butter and mini marshmallows over low heat or in the microwave. When the marshmallows are completely melted, mix in the vanilla and red velvet cake mix.
Remove from heat and carefully stir in the cereal until evenly coated.
Coat your hands with butter and form into heart shapes.
Cool completely on wax paper.
These were the perfect Valentine's Day treat! The red velvet taste doesn't come through as much as I had hoped, but they are still good. I would add the full 3/4 cup if you are hoping for more of a red velvet flavor.
Source:
Lovin' From The Oven
Related posts: