I love finding an excuse to make delicious Pinterest desserts. Our awesome neighbor, who also happens to be a big fan of this blog, helped my husband move some furniture over the weekend. I wanted to thank him with a tasty treat, so I hit my dessert board. These jumped right out at me.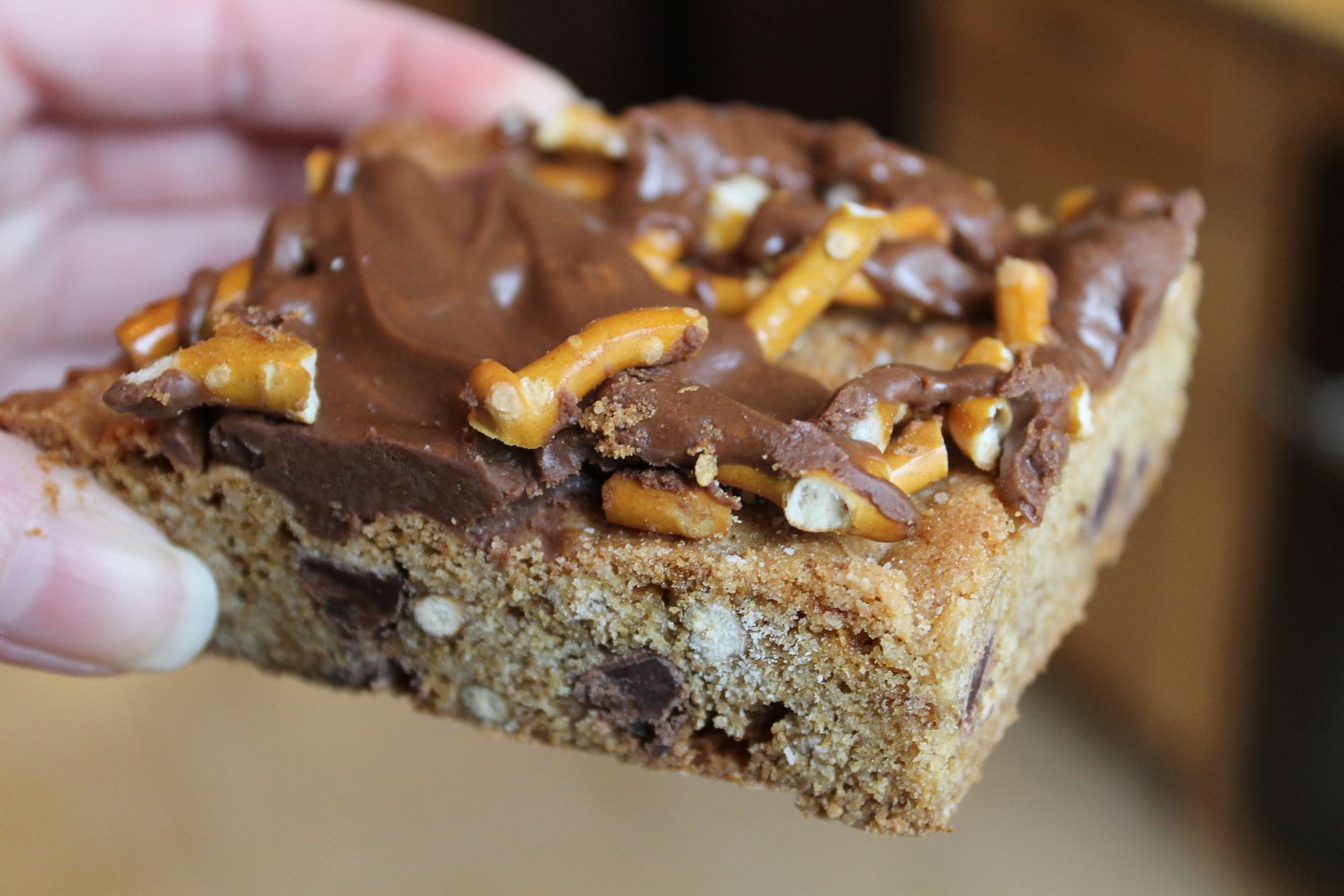 Ingredients:
3/4 cup butter, at room temperature
1 cup light brown sugar
1/2 cup sugar
2 large eggs
2 tsp. vanilla
2 cups all-purpose flour
1 tsp. baking soda
½ tsp. salt
1-2 cups chocolate chunks or chips (I used a little over one cup of semi-sweet chips)
1 1/2 cups mini pretzel twists, coarsely broken (divided)
1/4 cup peanut butter
1/4 cup chocolate chips
Directions:
1. Preheat the oven to 350°F and butter a 9×13″ pan.
2. In a large bowl, beat the butter with both sugars at until light and fluffy. Beat in the eggs and vanilla. Add the flour, baking soda and salt and stir until almost combined; add the chocolate chips and 1 cup of the pretzel pieces and stir just until blended.
3. Spread the batter evenly in the pan and bake for 20-25 minutes, until golden. In a small bowl or saucepan, melt the peanut butter and chocolate chips in the microwave or over low heat, stirring until smooth. Sprinkle the bars with the remaining crushed pretzel pieces and drizzle with the peanut butter-chocolate mixture. Let cool until set, then cut into squares or bars.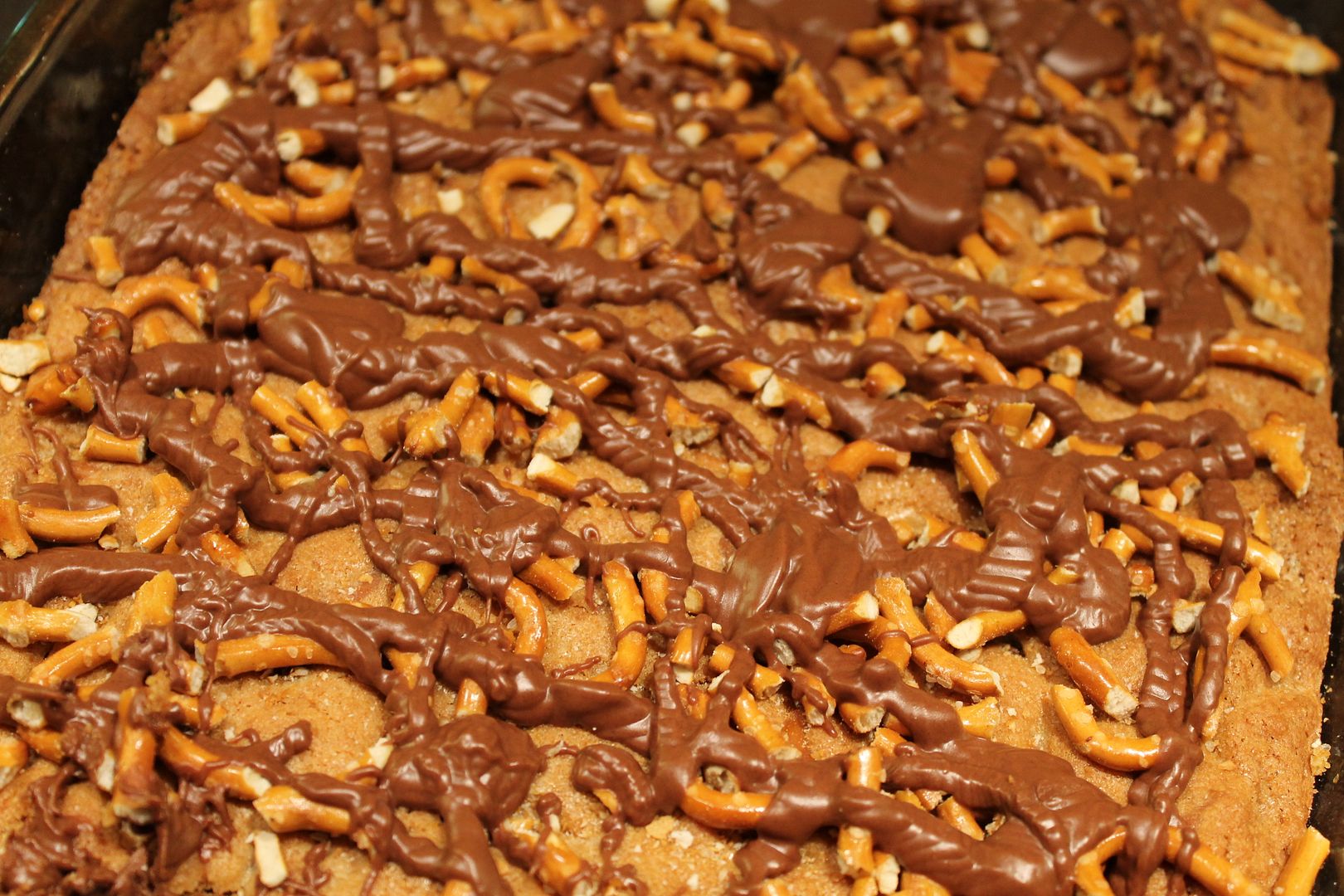 Mmmm mmmm mmmm! These bars combine three of my favorite things – chocolate, peanut butter, and pretzels. The peanut butter wasn't as prevalent as I would have liked, so I think I'll do a mix of chocolate and peanut butter chips next time. That should do the trick. And yes, I will definitely be making these again!
Source:
Babble
Related posts: