Well, it's been quite a year! As I reflect on the past 366 days, a few pins definitely stand out as my favorites. I wanted to put together this "Best of" post to share the best of the best with everyone. You have all been so wonderful and supportive of me throughout this whole process and I can't thank you enough for that. I couldn't have done it without you!
Let me just say that identifying my favorite of anything is not one of my strong suits. Back when my husband and I were dating and just getting to know each other, he would ask me about my favorite movies, bands, etc. I would always give him a top three instead of one favorite. It's something he still makes fun of me for. It's so hard to choose just one! While I was actually able to come up with my favorite overall pin from this year, I had to create some other categories to feature these other amazing pins that couldn't go unrecognized.
Best Craft: Day 63 – DIY Corona Glasses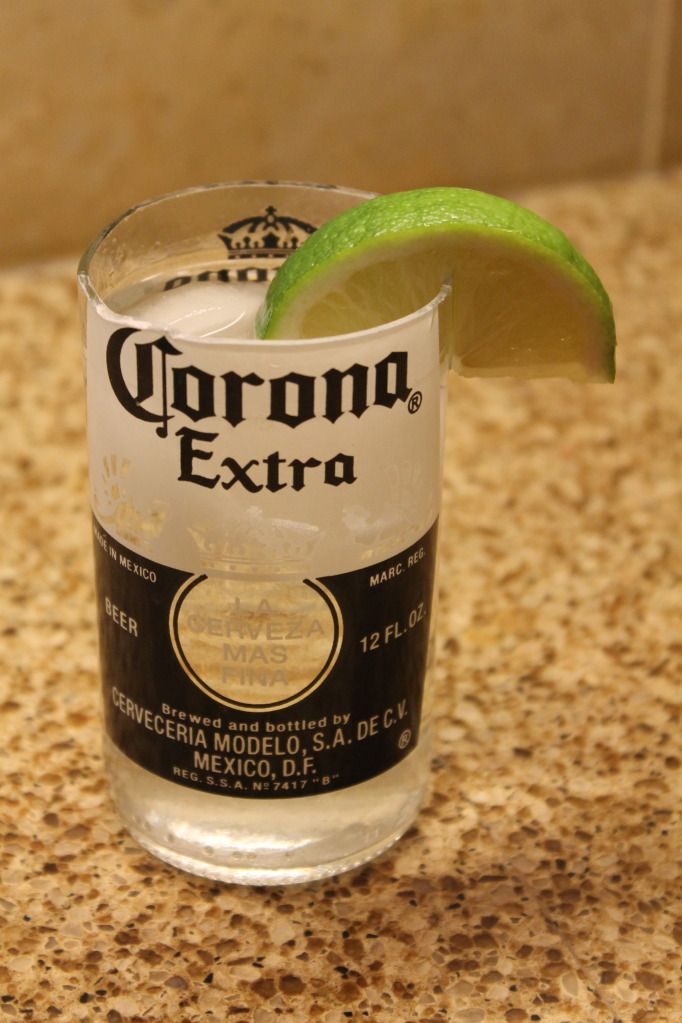 This has been my most popular post by far. I had a feeling people would like it, but it definitely exceeded my expectations. Who doesn't love drinking glasses made out of Corona bottles?! It's really simple too, once you get the hang of it. All you need is yarn, nail polish remover, some bottles, and matches. I love these things!
Best Dessert: Day 19 – Chocolate Chip Cookie Dough Brownies
I am a huge fan of cookie dough. It's definitely my weakness. I usually just enjoy a spoonful here and there when I make cookies, but then I discovered all of these amazing ways to use egg-less cookie dough on Pinterest. These Chocolate Chip Cookie Dough Brownies might be the best things I have ever put in my mouth. Seriously. You need to try them.
Best Entree: Day 18 – Broccoli Cheddar Chicken Braid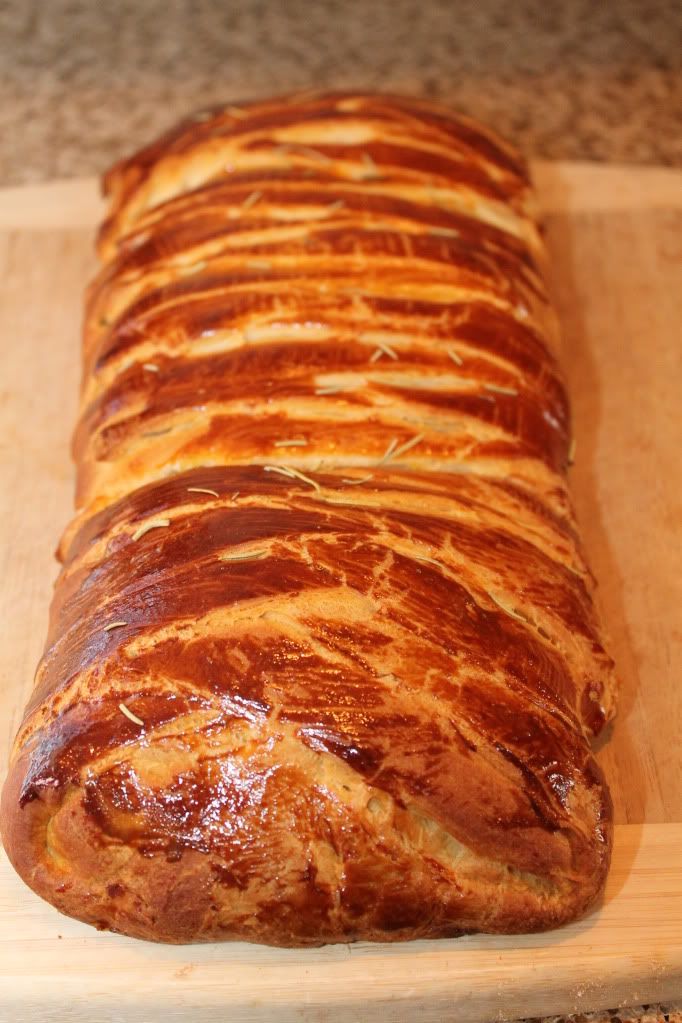 Not only did this wonderful dish taste great, it's looked great too! How fancy is that braided bread? People would think it took hours to make this, but it's so ridiculously easy. I could make this for dinner once and week and I don't think I would ever get sick of it. Mmm mmm mmmm!
Best Breakfast: Day 12 – Peanut Butter Banana French Toast
This is such a genius idea. Why not make french toast using a sandwich instead of just a slice of bread? This recipe is the sole reason I keep orange juice in my house. While I have made many tasty breakfast dishes this year, this easily tops the list.
Best Snack: Day 36 – Frozen Yogurt Bites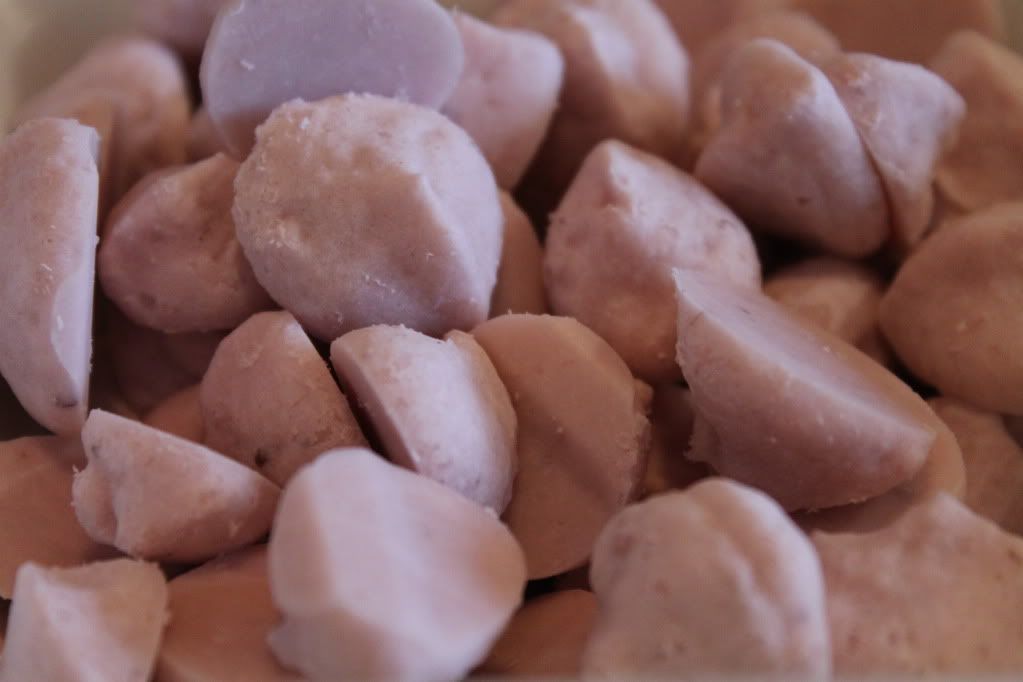 If there was a category for my little man's overall favorite, I think this would be the winner. His two favorite foods are yogurt and frozen fruit, so these little bites are absolutely perfect for him. He inhales these by the handful and since they are healthy and easy to make, I couldn't be happier.
Best Kids Pin: Day 204 – No Cook Play Dough Recipe
This one was a tough call. Our little man absolutely loves play dough. It keeps him occupied longer than anything else. Unfortunately, we aren't always very good at remembering to put it away when he's done playing with it. That means lots of dried out play dough. When I found this pin, I was so excited! One batch makes quite a bit and it lasts just as long as the real stuff.
Best Tip: Day 191 – Cinnamon in the Sandbox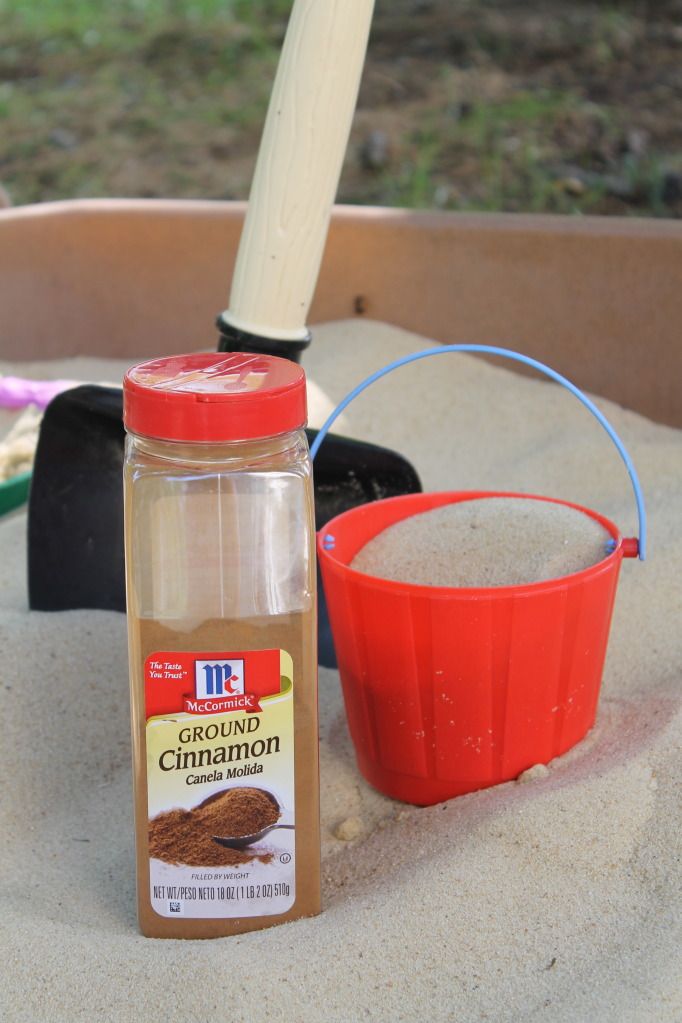 This was another popular post of mine. Anyone that has a sandbox knows how annoying it is when bugs get in there. Who knew that something as simple as cinnamon would keep those pesky bugs out of there? It's amazing how well this works. As long as we have a sandbox in our backyard, there will be cinnamon in it.
Best Cleaning Tip: Day 85 – DIY Tub and Shower Cleaner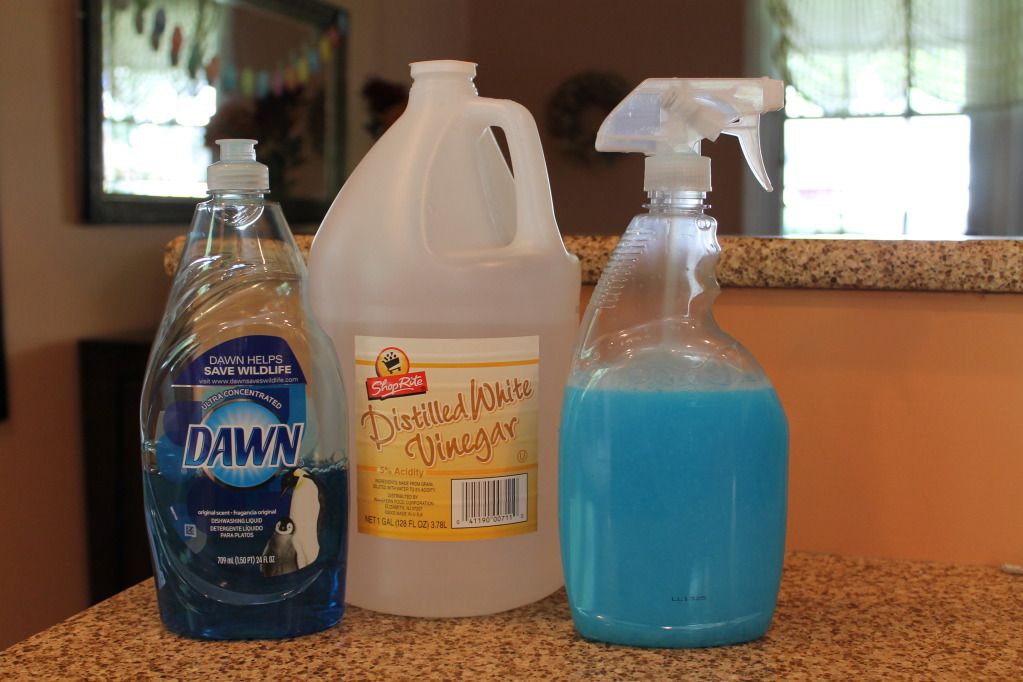 This was probably the toughest category for me. Pinterest has provided me with so many wonderful cleaning tips. It's only appropriate that my favorite involves vinegar. If there's one thing I've learned this year, it's that vinegar is pretty amazing stuff. It's cheap, it's effective, and it's safe. It doesn't get much better than that. When I say that this tub and shower cleaner is the best I have ever used, I'm not even exaggerating. You will never find me buying shower cleaner again. This is all you need!
Most Disappointing Pin: Day 65 – "Miracle" Kitchen Cleaner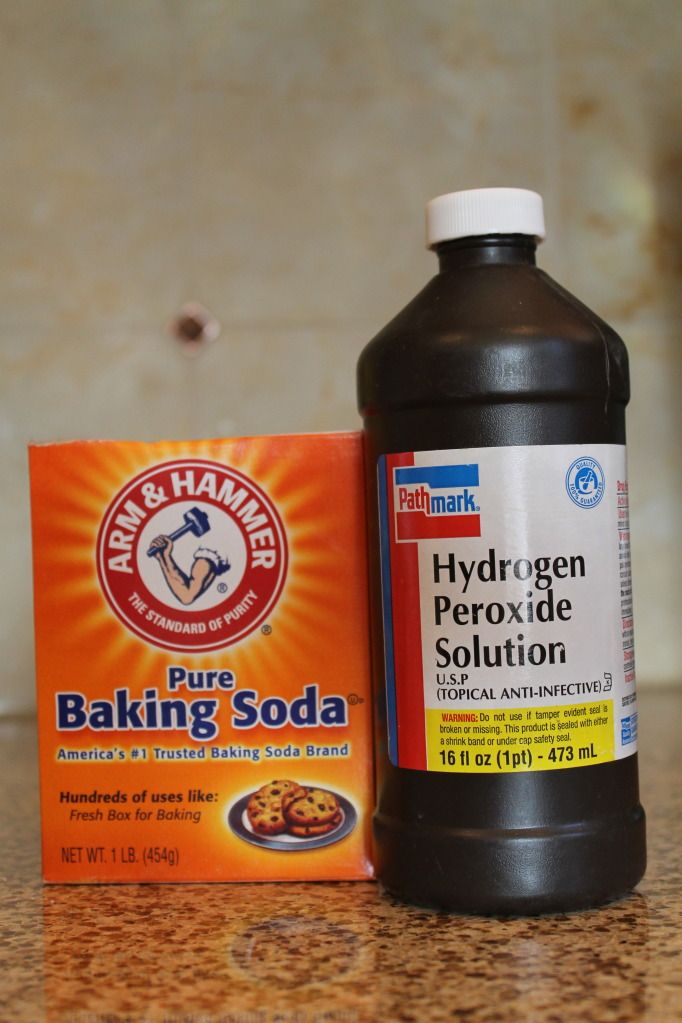 Luckily, I haven't had too many failures. When the pins do fail though, it's so disappointing. This "Miracle" Kitchen Cleaner was a real dud. You might already have this one pinned yourself. It's a picture of a baking sheet where one side is really dirty and the other side looks shiny and new. This cleaner literally did nothing to my baking sheets, and they weren't even as dirty as the ones in the pin!
 Best Overall Pin: Day 1 – Perpetual Calendar
This was the very first Pinterest project that I featured on the blog, but it easily claims my top spot after all this time. Each day throughout the year, I wrote down something memorable from the day. Now that I'm in the second year of this calendar, it is so cool to see what we were doing on the same day last year. It's such a great way to document memories so you will be able to enjoy them year after year. I think it will remain my favorite for years to come.
I hope you enjoyed my recap! It's been quite a year and I look forward to seeing what this next year has in store for me. While I won't continue posting every day, I hope to try at least one pin a week this year. With a little one on the way in March, I don't want to set a specific goal for myself, but I promise that you haven't heard the last of me! I'm obviously addicted to Pinterest so I'll continue pinning and experimenting anyway. I might as well continue to share my adventures with all of you! I hope you'll stick around to see what else I have in store.
Related posts: