Muddy Buddies are a fond childhood memory of mine. My mom would whip them up as a special treat for us, and the bag would be gone in no time. I even remember her bringing them with her when she would come to visit me at college. When I saw this twist on the classic recipe, I was all over it.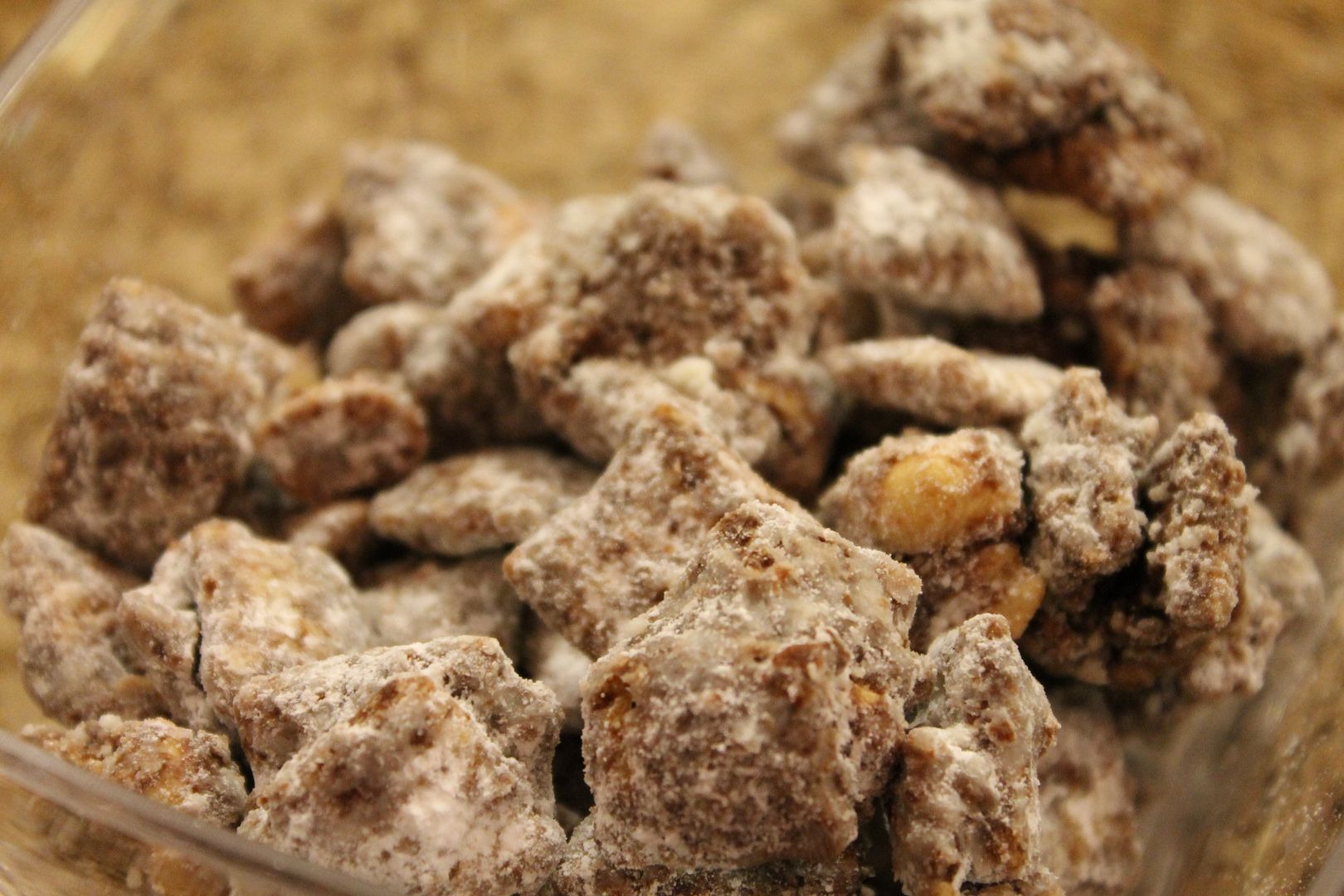 Ingredients:
– 1/2 cup (1 stick) butter (salted or unsalted)
– 1 cup + 2 Tablespoons Nutella
– 1/4 teaspoon salt
– 1 and 1/4 cup salty peanuts
– 6 cups Rice Chex cereal
– 2 cups powdered sugar
Directions:
1. In a medium sauce pan over medium-low heat, melt the butter and Nutella.  Stir constantly until smooth.  Add salt. Remove from heat.
2. Pour the peanuts and cereal into a large bowl.  Top with warm Nutella mixture and gently mix it around to coat each piece of cereal.
3. In a large zipped top bag or covered container, add the powdered sugar. Pour the Nutella covered cereal into the large bag or container. Seal the bag or container and shake until all the cereal is coated with the powdered mixture.
4. Discard excess powder and enjoy. Store at room temperature up to 2 weeks.
I think it's a given that these were absolutely delicious. I would only make one change to this recipe. I wouldn't use quite as many peanuts next time. Don't get me wrong, I do like the peanuts in there, but there were just a few too many for my liking. I guess I'll just have to make them again. Darn.
Source:
Sally's Baking Addiction
Related posts: