Because the little man loves muffins so much, I have been excited about the number of healthy muffin recipes I've been able to find on Pinterest.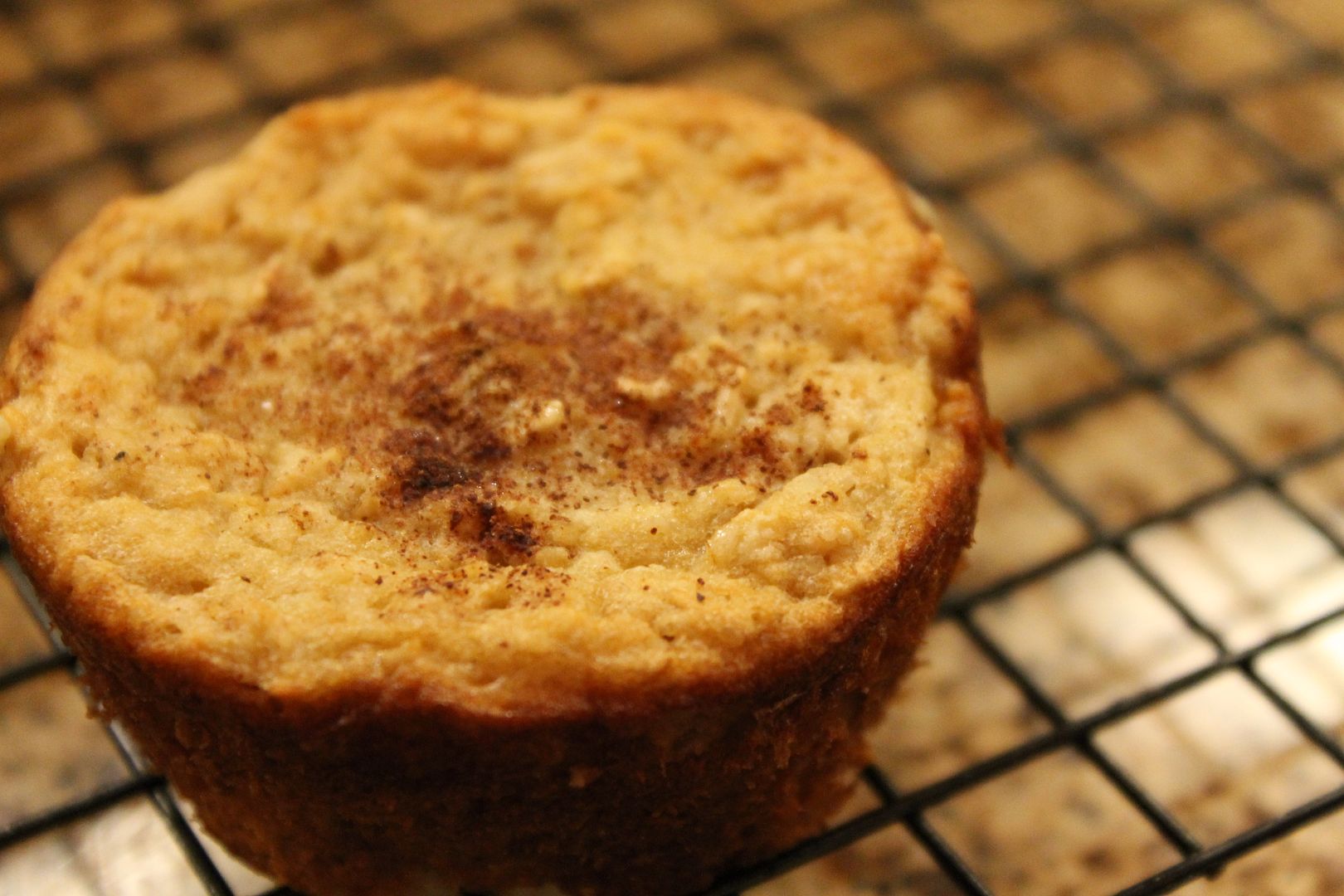 Ingredients:
1 cup old fashioned rolled oats (not instant)
1 cup nonfat milk
1 cup whole wheat flour (I used almond flour)
1/2 cup brown sugar
1/2 cup unsweetened applesauce
2 egg whites
1 tsp baking powder
1/2 tsp baking soda
1/2 tsp salt
1 tsp cinnamon
1 tsp sugar
raisins or nuts (optional)
Directions:
1. Soak the oats in milk for an hour.
2. Preheat the oven to 400 degrees. Spray muffin pan with cooking spray. Combine the oat mixture with the applesauce and egg whites, and mix until combined.
3. In a separate bowl, whisk dry ingredients (except the cinnamon and sugar) together. Add wet ingredients to dry and mix until just combined. Add nuts or raisins if desired. Do not over mix the batter or the muffins will be tough.
4. Spoon muffin mixture into muffin pan. Combine the cinnamon and sugar and top each muffin with some of the mixture. Bake for 20-25 minutes or until done. These can also be frozen and reheated in the microwave for a quick breakfast.
Well, I was ready to say that these muffins definitely tasted healthy and were just missing something. Then, as I was preparing this post, I realized I missed an important ingredient – the brown sugar. Whoops! That probably would have given these muffins the little bit of sweetness they needed. Luckily, my husband and son don't seem to miss the sugar. Gotta love pregnancy brain!
Source:
Sisterhood of the Shrinking Jeans
Related posts: