There are many nights when all I want to do is quickly add some seasoning to chicken and throw it in the oven. It doesn't get much easier than that. Unfortunately, there are only a handful of recipes I have to choose from that don't involve breadcrumbs. I was excited to potentially add another to the repertoire.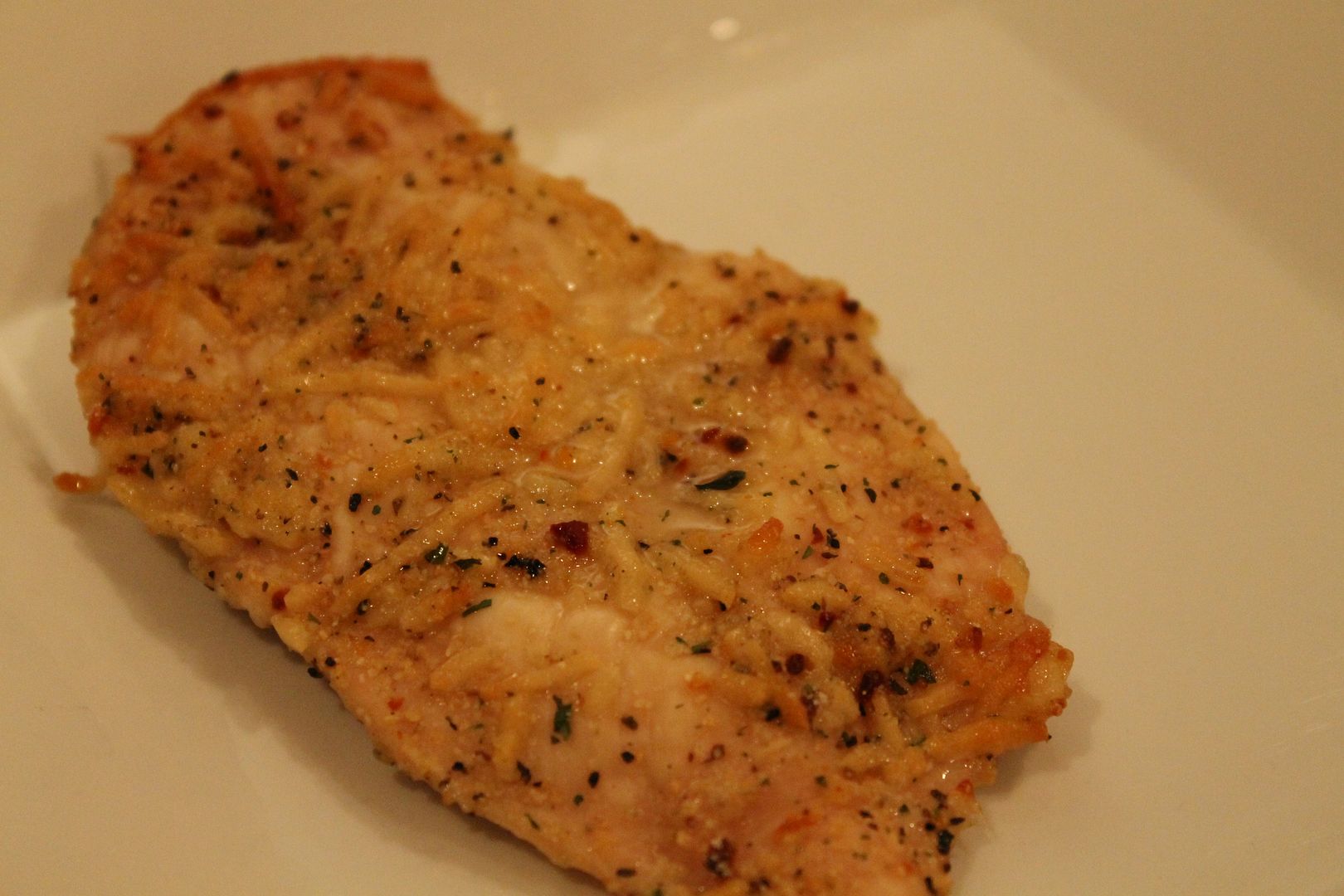 Ingredients:
1/2 cup grated Parmesan cheese
1 package Good Seasons Italian Dressing mix
1/2 teaspoon garlic powder
6 boneless skinless chicken breast halves
Directions:
1. Preheat oven to 400 degrees F.
2. Mix cheese, dressing mix and garlic powder.
3. Moisten chicken breasts with water; coat with cheese mixture. Place in shallow baking dish.
4. Bake 20 to 25 min. or until chicken is no longer pink in the center.
My husband decided to top this off with some basil marinara sauce. He was definitely a fan. I wouldn't say it was a ground breaking recipe, but it's a good one to have in your repertoire because most of us have these ingredients on hand for a quick and tasty dinner.
Source:
Moms Who Think
Related posts: