I love oatmeal on cold winter mornings. I also love banana bread, so I knew this would be a winning combination. It didn't let me down.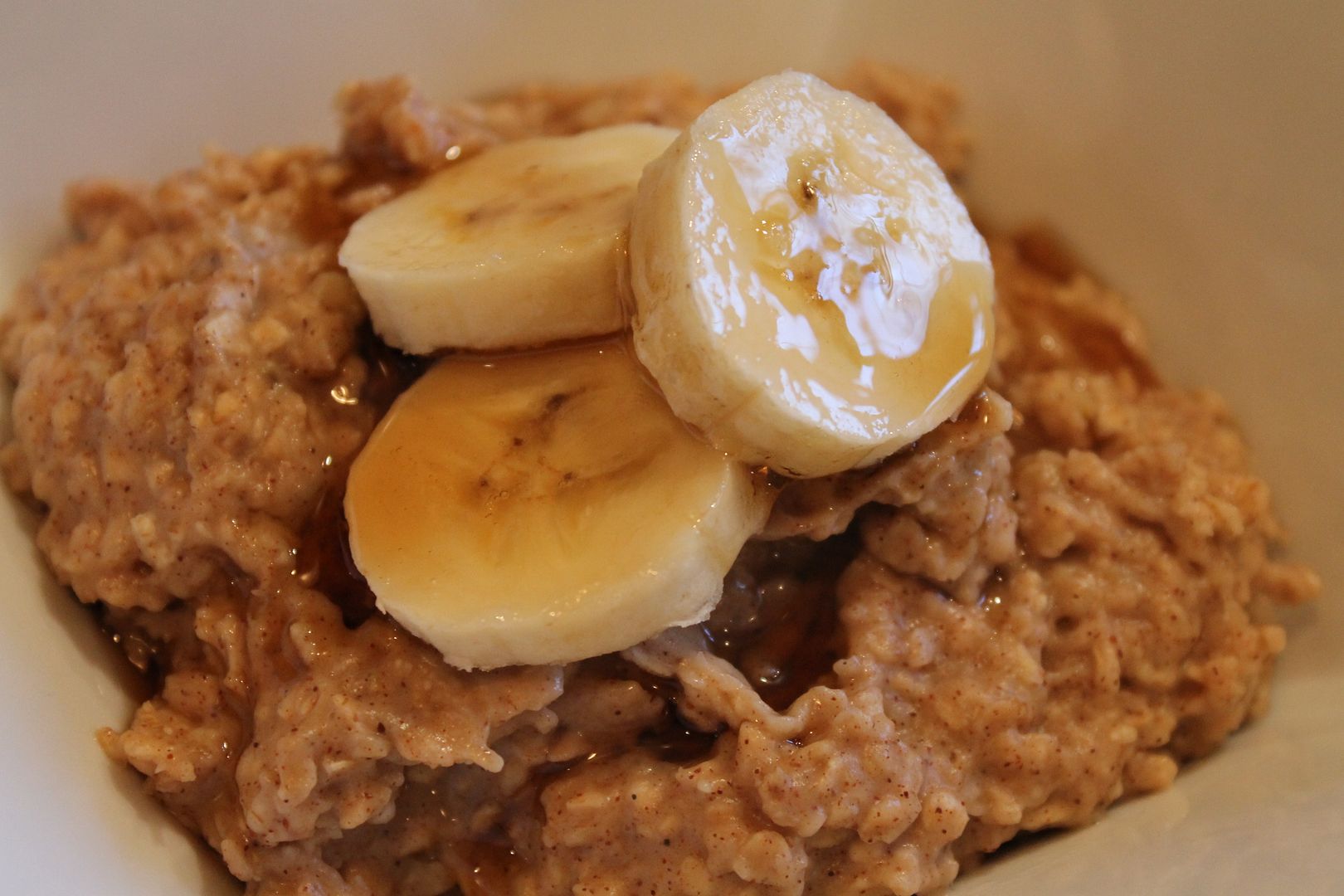 This recipe serves twp, so be sure to cut it in half if you only want one serving.
Ingredients:
1 1/4 cup milk (soy or almond milk can be used too)
1/2 cup (about 1 1/2) overripe bananas, mashed (you can slice the leftover 1/2 banana and use for garnish)
1/2 teaspoon vanilla extract
1 teaspoon cinnamon
1/4 teaspoon nutmeg
1 cup quick oats
2 teaspoons brown sugar or maple syrup
Directions:
1. In a large saucepan, whisk together the milk, mashed bananas, and spices. Heat the mixture on medium heat. When it starts to boil, add the rolled oats and cook for 5 minutes, stirring occasionally, or until the oats are soft and the liquid has been absorbed.
2. Pour into a bowl, top each serving with a teaspoon of brown sugar or some maple syrup, slices of banana, and enjoy your nice, hot, nutritious breakfast.
I topped mine with a very small amount of maple syrup. It really didn't need much at all. It's so good on its own. I will absolutely be making this again. It really hit the spot!
Source:
Pastry Affair
Related posts: