I love canvas prints, but I don't always love the price tag. I take advantage of the deals when I see them, but I won't pay full price for one. Now I'll never have to.
I used this concept to make a photo collage for my in-laws for Christmas. This is the third photo collage that I've made, but I framed the first two. I was excited to see how this one turned out on a canvas.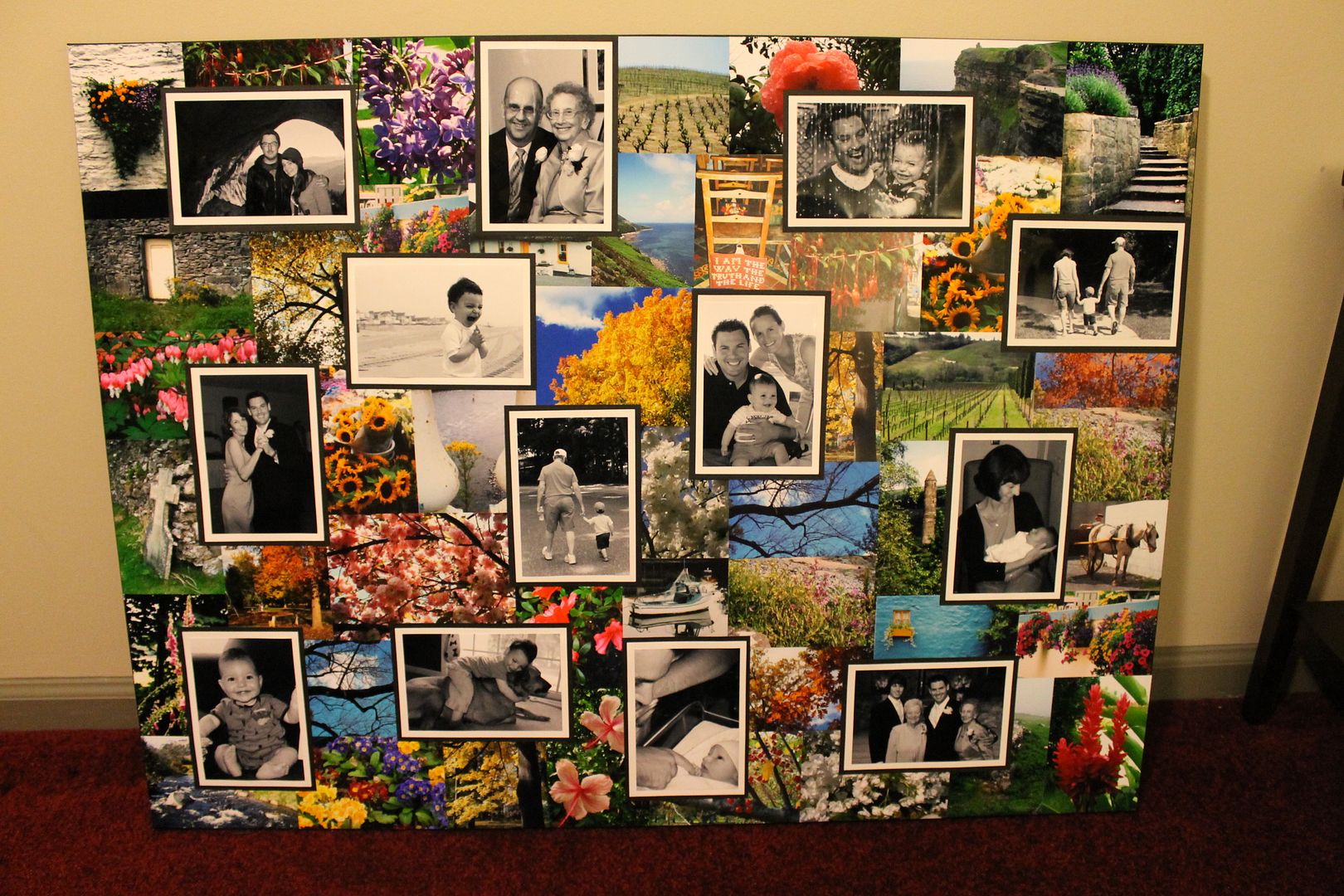 Materials:
painting canvases in the size of your photo(s)
photo(s)
Mod Podge
X-acto knife
Acrylic paint or scrapbook paper for the edges of your canvas
Directions:
1. Paint the edges of your canvas. Remember to cut in so you do not see any white under your photo. I like the black edges so I used a black paint. You can get really creative here though. You can use any color you like or you can use Mod Podge to attach scrapbook paper in any design. The possibilities are endless.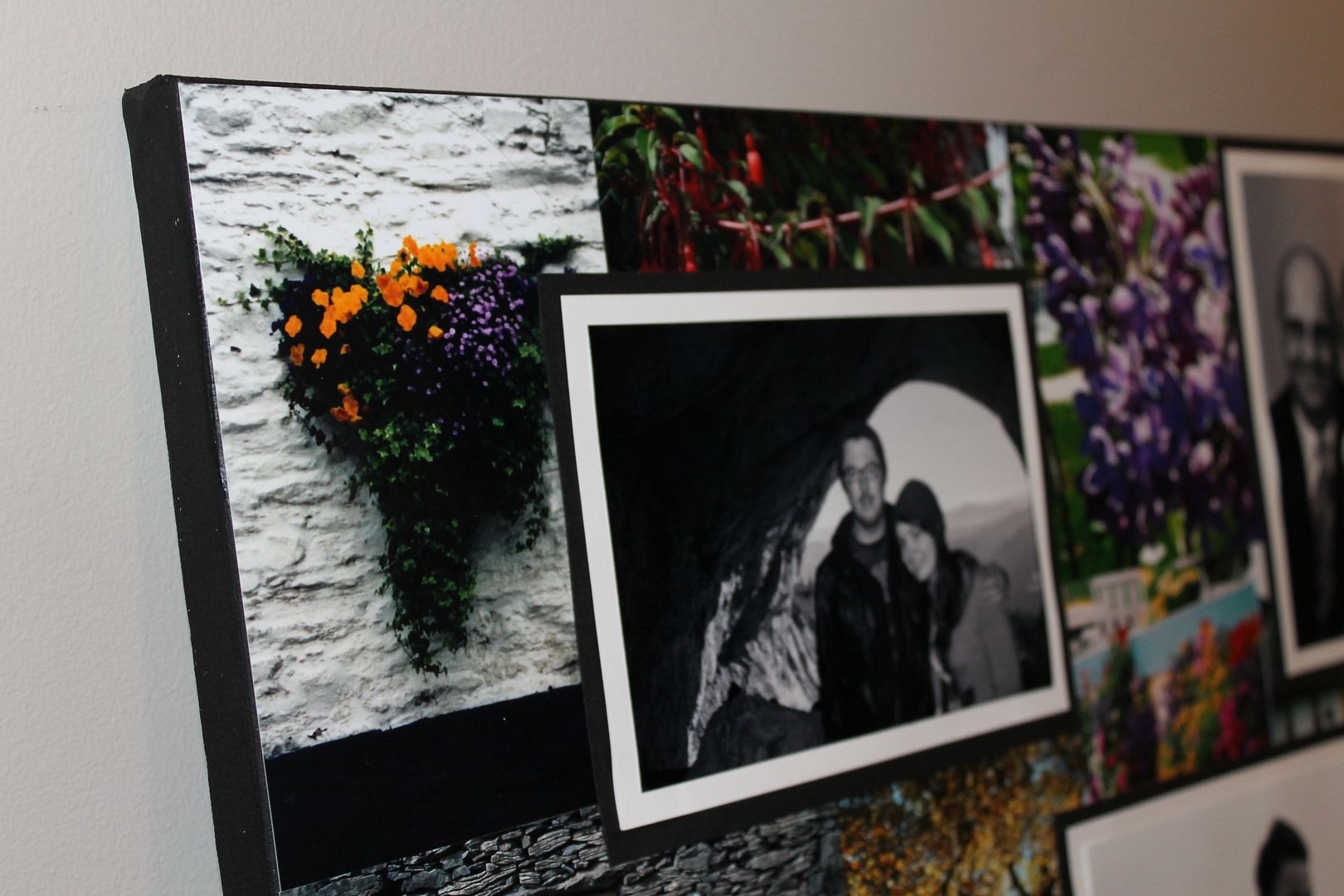 2. Use Mod Podge and cover your entire canvas. Since I was making a photo collage, I had to Mod Podge one photo at a time. Lay photo(s) and allow to dry.
3. Once dry, flip your canvas over and use an X-acto knife to trim any overhang. You can also use sandpaper to get a little closer.
4. You can use another coat of Mod Podge over your photo, but I skipped this step. It looked so perfect the way it was that I didn't want to risk messing it up. If the photos begin to curl though, I'll have to do it.
I love how this turned out! When I get around to updating the photo collage I made for our house, I'm going to transfer it to a canvas like this. I also look forward to trying it with individual photos.
Source:
Literally Inspired
Related posts: