My husband has been doing really well on the paleo diet. We used to have waffles and pancakes a lot before he changed the way he was eating. We have found quite a few tasty paleo pancake recipes, but this is the first waffle recipe we've tried. They beat any waffle recipe I've ever tried, paleo or not!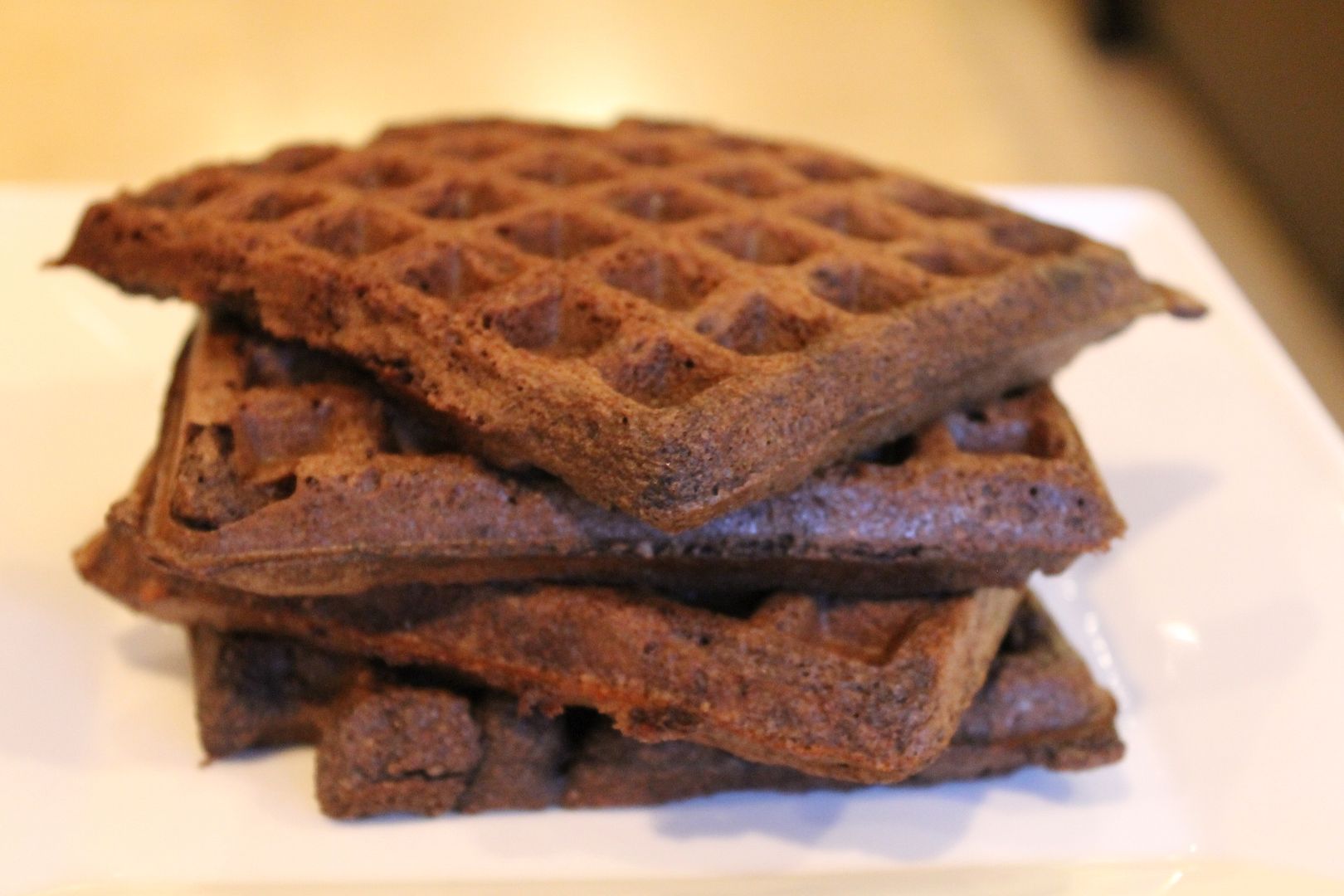 Ingredients:
– 1.5 cup almond meal/flour (this is what makes them paleo friendly, but any flour will work)
– 1/3 cup canned coconut milk (I used skim milk)
– 1/4 cup dark chocolate chips
– 2 eggs, whisked
– 2 heaping tablespoons unsweetened cocoa powder (I used Hershey's Special Dark unsweetened cocoa powder – YUM!)
– 1 tablespoon maple syrup or raw honey (I used maple syrup)
– 1 teaspoon vanilla extract
– 1/2 teaspoon baking soda
– sprinkle of cinnamon
– pinch of salt
Directions:
1. Plug in your waffle iron. I'm not sure if this recipe would work for pancakes, but it's worth a shot. Let me know if you try it!
2. Whisk your eggs in a medium-large sized bowl.
3. Add your coconut milk and sweetener and whisk together with eggs. Next add your almond flour and mix more. Then add your cocoa powder baking soda and mix together.
4. Lastly, add in your chocolate chips, vanilla, salt and cinnamon. Mix together thoroughly.
5. Pour into your waffle iron and cook until cooked through.
These waffles were amazing! I love chocolate, but I usually can't have it in the morning. The sugar rush gives me the shakes. These waffles didn't do that though. I think it's because of the dark chocolate chips. They are way better than semi-sweet anyway. You could use whatever chocolate chips you have on hand, but dark chocolate is obviously the best for you. I seriously can't wait to make these again. They don't even need syrup. They were that good!
Source:
paleOMG
Related posts: