The little man is still too young for school, but he does have two amazing ladies that watch him every Sunday when we go to church. I wanted to do something for them for Christmas, and these cocoa mix mason jars were the perfect choice!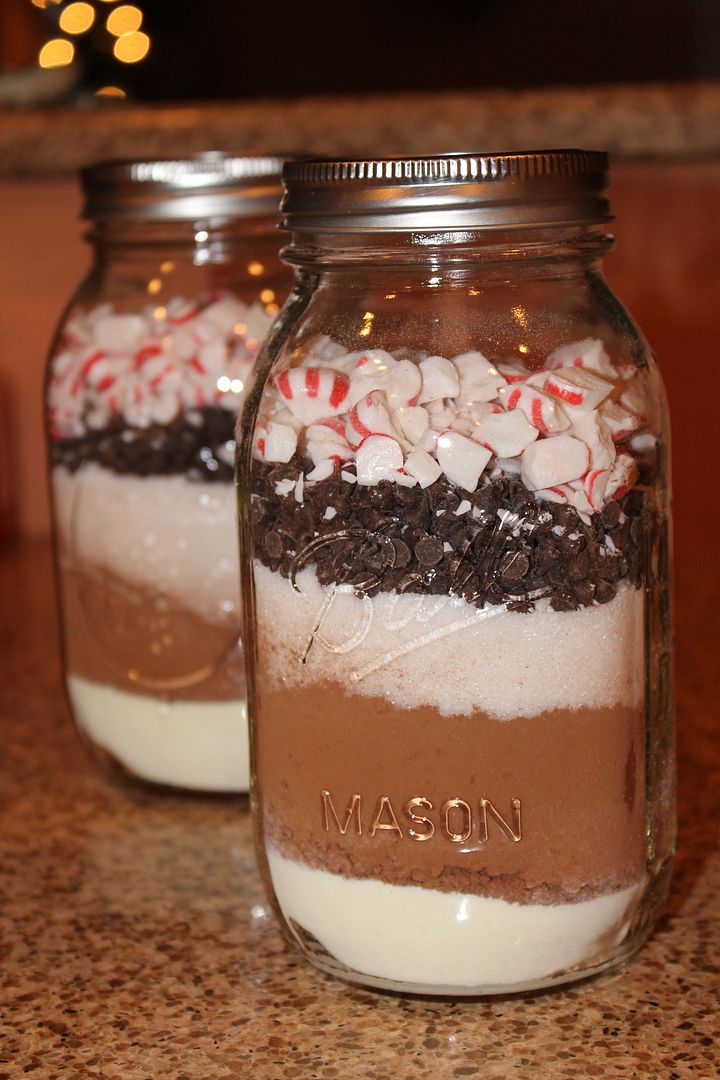 Ingredients:
1 cup powdered milk
1 cup unsweetened cocoa powder
1 cup granulated sugar
1/2 teaspoon salt
1/2 cup miniature chocolate chips
1/2 cup crushed peppermint candy
Directions:
Layer powdered milk, cocoa powder, sugar, salt, chocolate chips, and peppermint candy in a 1-quart jar (12 servings).
On the back of the tag, write: "Mix contents in a large bowl. For each serving, place 1/3 cup cocoa mix in a mug and stir in 1 cup boiling water. Store remaining mix in airtight container."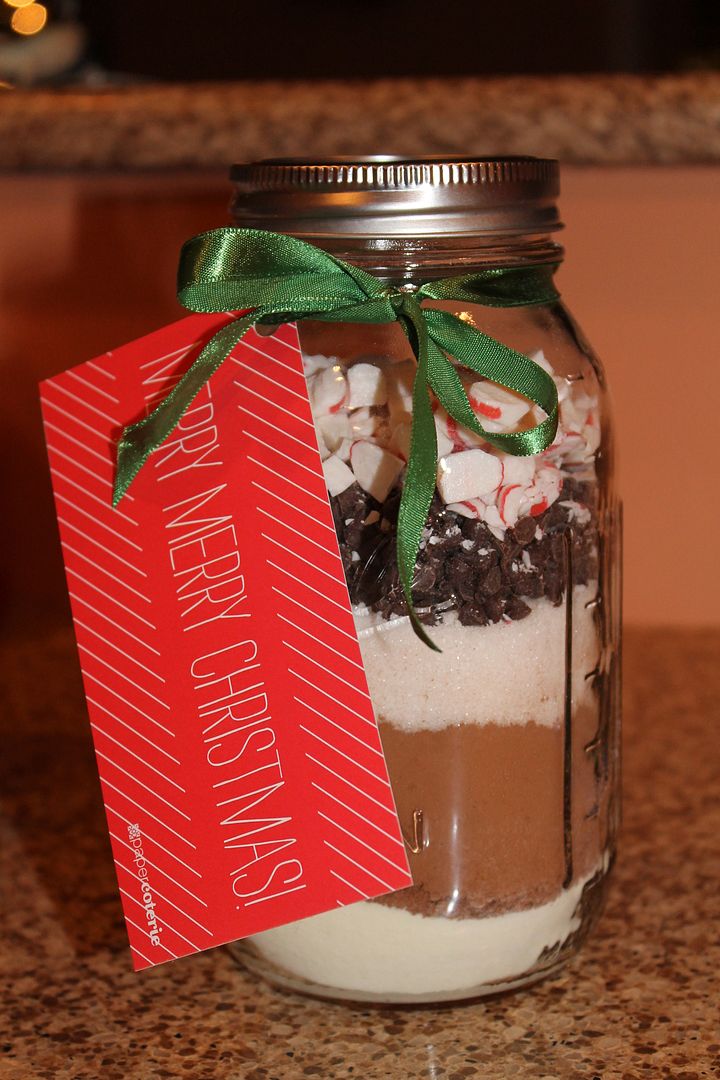 I can't comment on how they taste, but I'm pretty happy with how they turned out. The cocoa powder mixed with the sugar a little bit, so I would suggest putting 1/4 cup mini chocolate chips between the cocoa powder and sugar, and the other 1/4 cup between the sugar and peppermint candy. It looks like that's what they did in the original pin, but it wasn't written up that way.
Source:
Sunset
Related posts: