I love a good stuffed pepper recipe. My quinoa stuffed peppers are by far my favorite, but they take a good bit of prep time. It's prep time I don't have once the little man is up from his nap. That's why this recipe had me really excited. The Crock Pot allows me to prep dinner while he's napping so it's ready to go by the time my husband gets home.
The only part of this pin I was really interested in was the cooking method. I used my own recipe, so that's what I'll put here. If you haven't tried quinoa stuffed peppers before, you totally should. They are fantastic!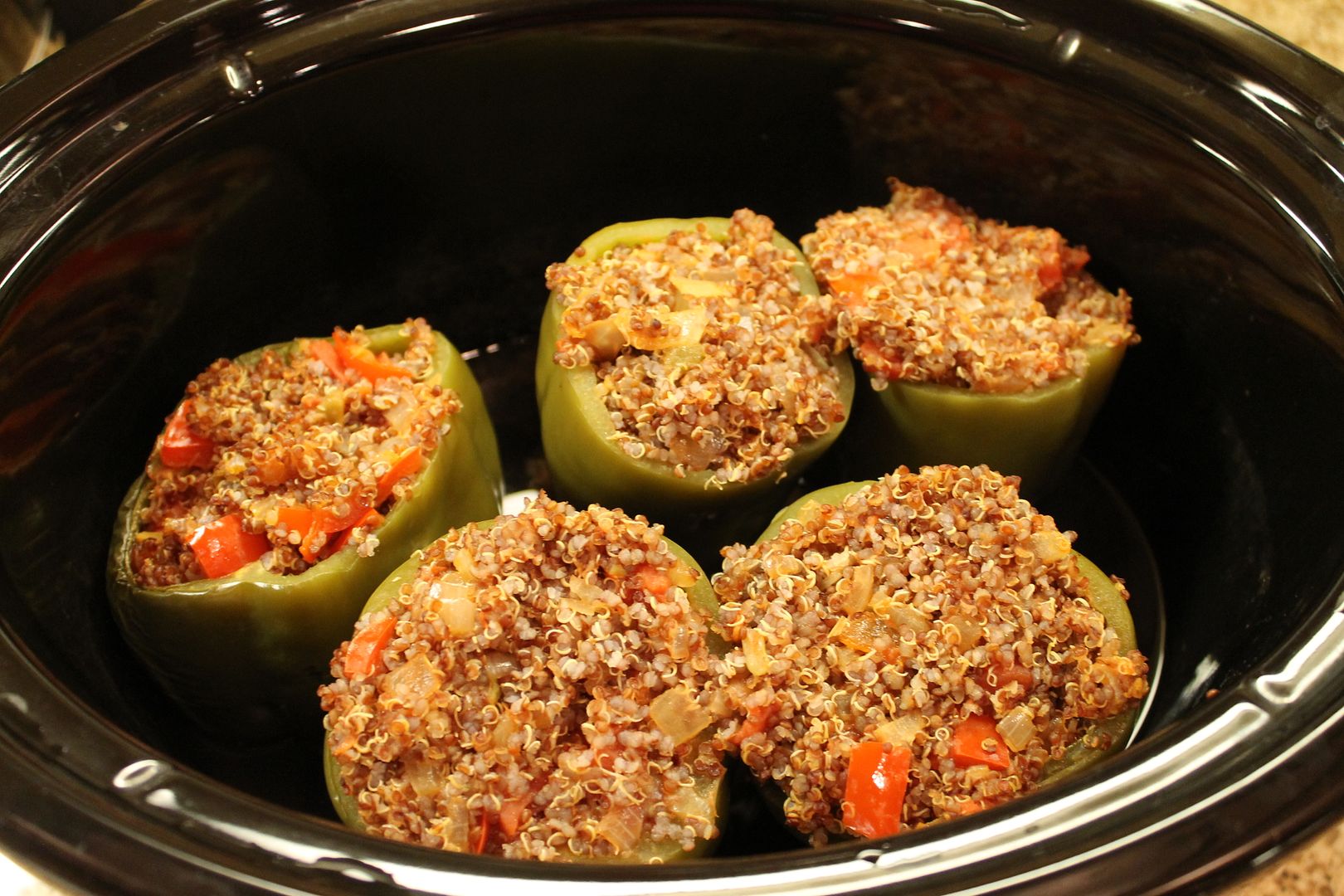 Ingredients:
1 cup quinoa (uncooked)
2 cups water
4 large or 6 medium green peppers (5 fit perfectly in my Crock Pot)
1 medium onion, diced
1 medium red pepper, diced
2 Tbsp. butter
1 – 28 oz can diced tomatoes (reserve juice)
2 garlic cloves, crushed
1 – 12 oz jar salsa
10 oz mozzarella cheese, shredded
Directions:
1. Cut just the tops off the peppers and removed seeds and ribs from inside.
2. Cook quinoa following basic directions (add 1 cup quinoa to 2 cups water, bring to a boil, then lower heat to a simmer and cook until water is absorbed, about 15 minutes).
3. In a large skillet, saute the onion and red pepper in butter. Add the diced tomatoes (reserve the juice). Add the crushed garlic and salsa. Cook over medium heat for 5 minutes. Fold in quinoa.
4. Stuff peppers with mixture and place into Crock Pot, stuffed side up. Pour the juice from the diced tomatoes and 1 1/2 cups water around the peppers in the bottom of the Crock Pot.
5. Cover and cook on high for 5-6 hours or low for 8 hours. Mine were actually done after only 3 hours on high.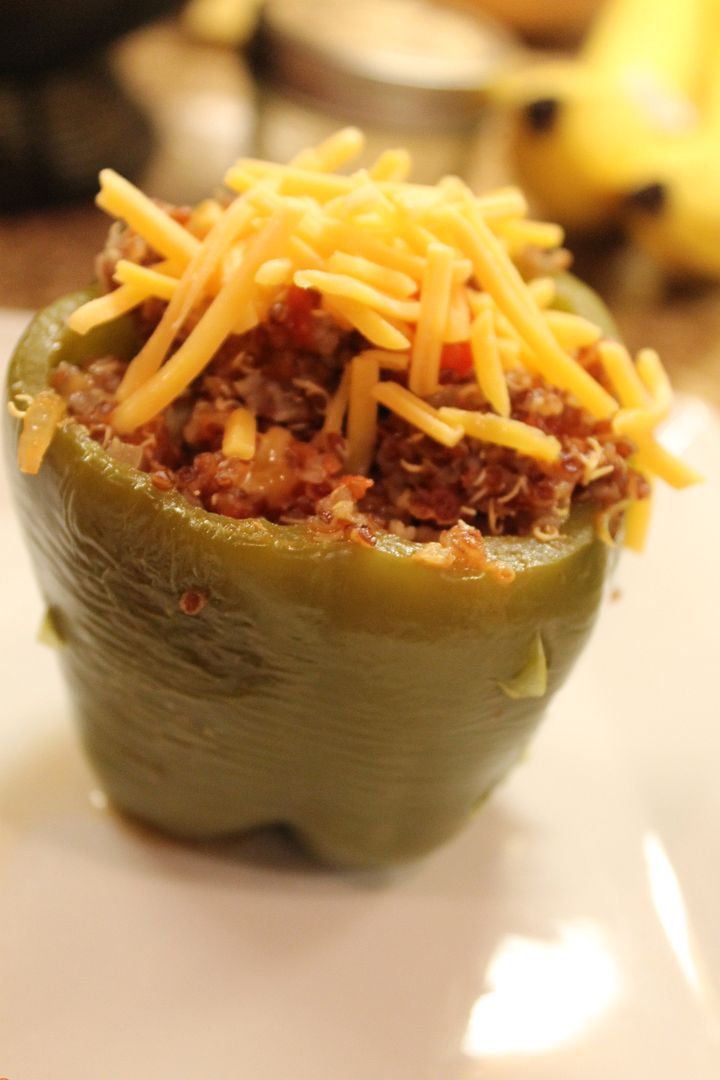 These turned out just as amazing as they do from the oven. I love not having to steam the peppers. That's easily my least favorite part of making stuffed peppers. I was worried that the steam from the Crock Pot would overcook the quinoa, but that wasn't the case. It looks like we'll be having stuffed peppers more often now! Wohoo!
Source:
Family Fresh Meals
Related posts: