You probably already have this recipe pinned. It has been swirling around Pinterest lately. It features a picture of delicious looking oatmeal and says, "throw 2 sliced apples, 1/3 cup brown sugar, 1 tsp cinnamon in the bottom of the crock pot. Pour 2 cups of oatmeal and 4 cups of water on top. Do NOT stir. Cook overnight for 8 – 9 hours on low."
I love oatmeal on a cold morning, so I was so excited to try this. I was quickly disappointed though. When you click on the pin, you are taken to a website with a picture of the oatmeal, but no cooking instructions! I decided to take a leap of faith and hope that the recipe written as the caption was accurate.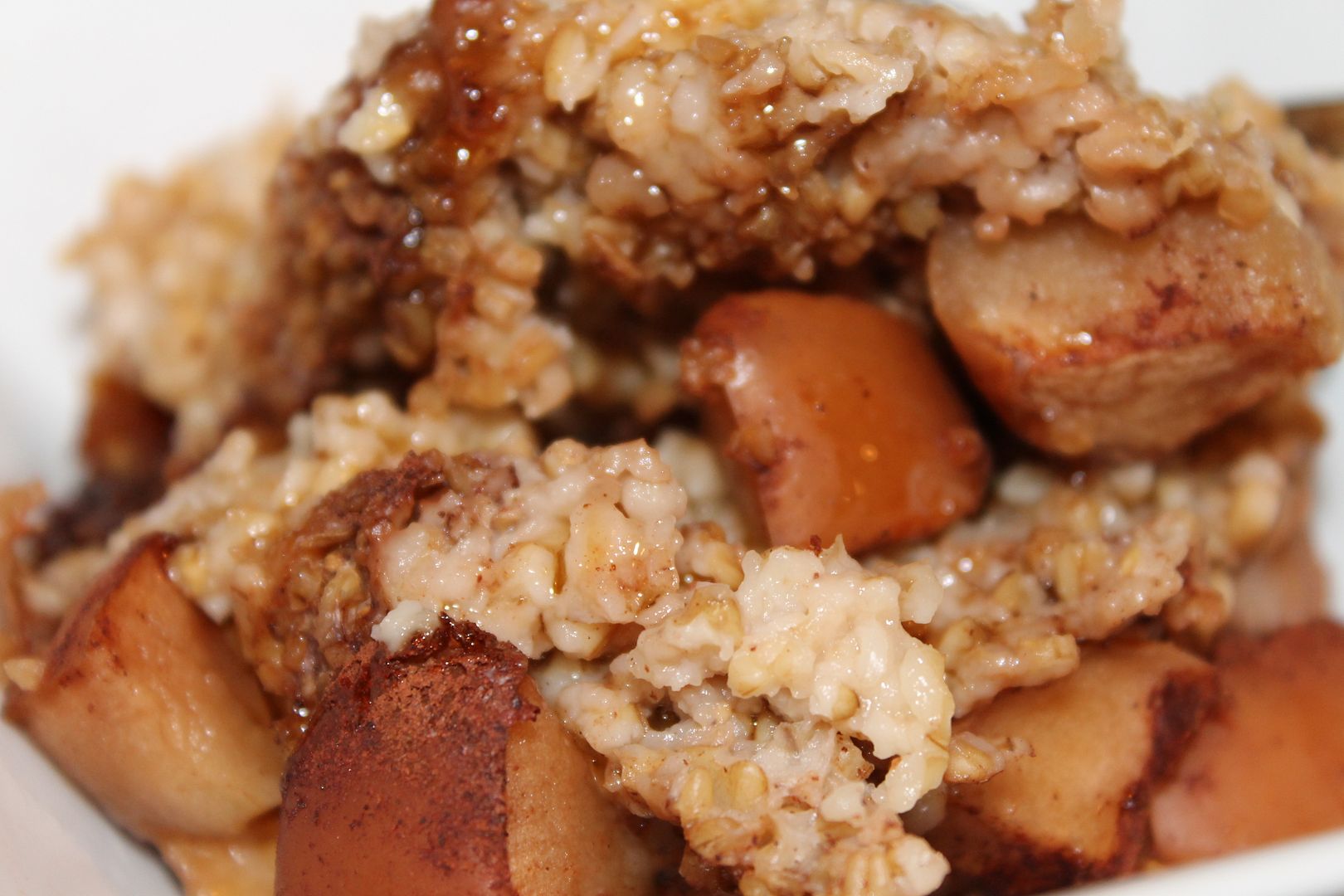 Ingredients:
2 sliced apples (I cut mine into bite-sized pieces)
1/3 cup brown sugar
1 tsp cinnamon
2 cups oatmeal (make sure you use steel-cut oats in overnight recipes like this)
4 cups water
Directions:
Combine ingredients in a Crock Pot in the order listed. Do not stir after everything is combined. Cover and cook on low for 8-9 hours. I cooked mine for 8 hours and the edges were starting to burn, so I wouldn't let it go much longer than that unless you have a less powerful Crock Pot.
Success! I topped this with a little maple syrup and it was delicious. It was a little clumpy, so I might add a touch more water next time. It's a winner though. Now you can feel a little better about attempting this recipe too.
Source:
Best Food Pins
Related posts: