I have had this Christmas tree idea pinned for a while, and I've been so excited to make it for the little man. I knew his hands were going to be all over our tree this year, so I hoped this would divert his attention a little bit.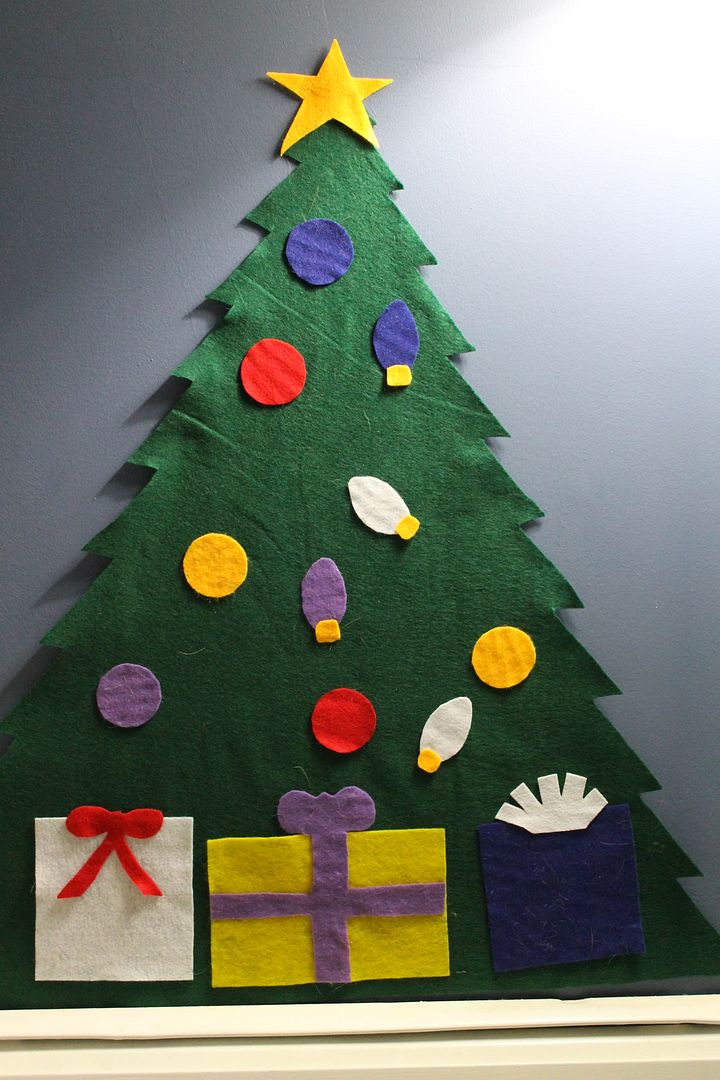 Materials:
1 yard green felt (I bought 1 yard, but 1/2 yard would have been perfect)
8×12 pieces of felt in various colors
3m tape (I had some extra strips from Command hooks)
Directions:
1. Cut your green felt into the shape of a tree and attach it to the wall with a few strips of 3m tape. You can also use push pins if you don't mind tiny holes in your walls.
2. Cut out various ornaments, light bulbs, and presents. I glued the light bulbs and presents together using Elmer's glue.
The little man definitely enjoys his tree. I'm already finding the ornaments scattered throughout the house, but what else is new? I don't know how much it's keeping him away from our Christmas tree, but at least he enjoys it. This was really inexpensive and easy to make too. It cost less than $5 and took under an hour to put together.
Source:
Sol and Rachel Do a Blog
Related posts: