Are you surprised that I'm one of those moms that loves to bust out the elf each year and put him in fun spots every night? I didn't think so. I was just as excited to bring out the elf as I was to put up the tree. The little man didn't really know what the elf was last year, but he'll be more into it this year. I picked out a fun pose for the first night that I knew the little man would love.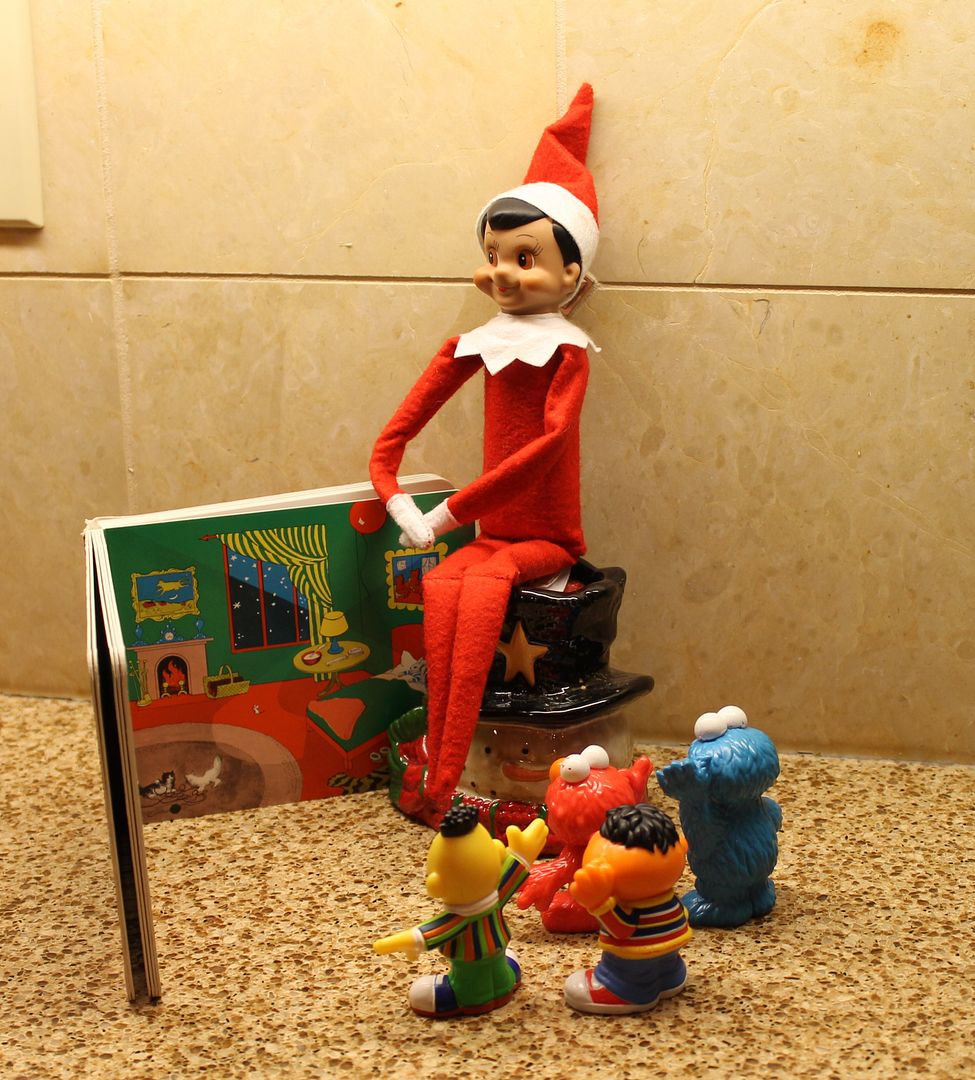 He loves his books and his "guys" as he calls them. When he sees the elf reading to them, he's going to love it! I can't wait to see his reaction in the morning. 🙂
I had a lot of elf ideas pinned, so it was tough to know which one to start with. I liked this pin though because it features 25 poses that take 5 minutes or less to set up. They also have pictures for each one. There are a lot more on here that I want to try. I won't have any trouble figuring out what to do with our elf each night, that's for sure!
Source:
Over the Big Moon
Related posts: