Since it is Thanksgiving, I thought it was only appropriate to post what will probably be my last pumpkin recipe. Don't worry, I'll make up for it with the dozens of Christmas pins that I can't wait to bust out. Decorating begins tomorrow, so stay tuned! 🙂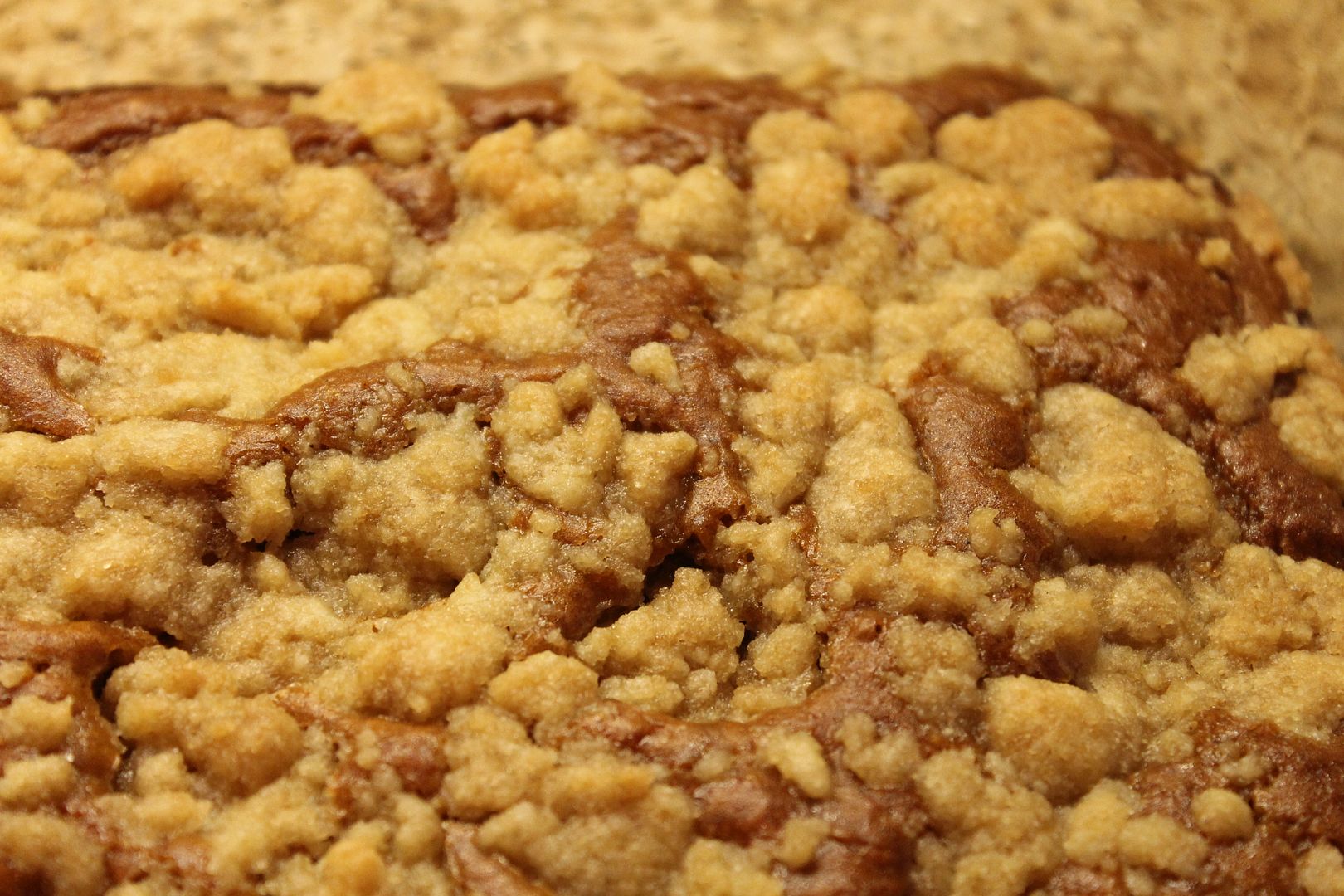 Ingredients:
1/3 cup water
1 (15 ounce) can pureed pumpkin
2 eggs
1 tablespoon vanilla
2 teaspoons pumpkin pie spice
1 (18 ounce) box yellow cake mix
1 teaspoon baking soda
1/2 cup brown sugar
1/2 cup all purpose flour
4 tablespoons butter, melted
Directions:
Preheat oven to 350 degrees.  In a large bowl, mix water, pumpkin, eggs, vanilla, and pumpkin pie spice.  Mix in cake mix (just the dry mix, not the ingredients listed on the box) and baking soda and mix until combined.  Pour batter into a greased 9×13 baking pan.  In a small bowl, mix together brown sugar, flour and melted butter.  Sprinkle over the top of the cake.  Bake for 25-30 minutes or until an inserted toothpick comes out clean.  Serve your cake when warm or cooled to room temperature.
I used spice cake mix instead of yellow. Because of that, I left out the pumpkin pie spice. I thought it would be too much. I had heard good things about the spice cake/pumpkin combo so I thought this was a good time to try it. It turned out okay. Since I have tried one or two pumpkin recipes, I'm able to say that there are better pumpkin cakes/breads out there. Maybe it would be better with the yellow cake mix.
Source:
Six Sisters' Stuff
Related posts: