I am a fan of butternut squash soup, but I've never tried to make it myself. When I saw how delicious the soup looked, I knew it was time to give it a shot.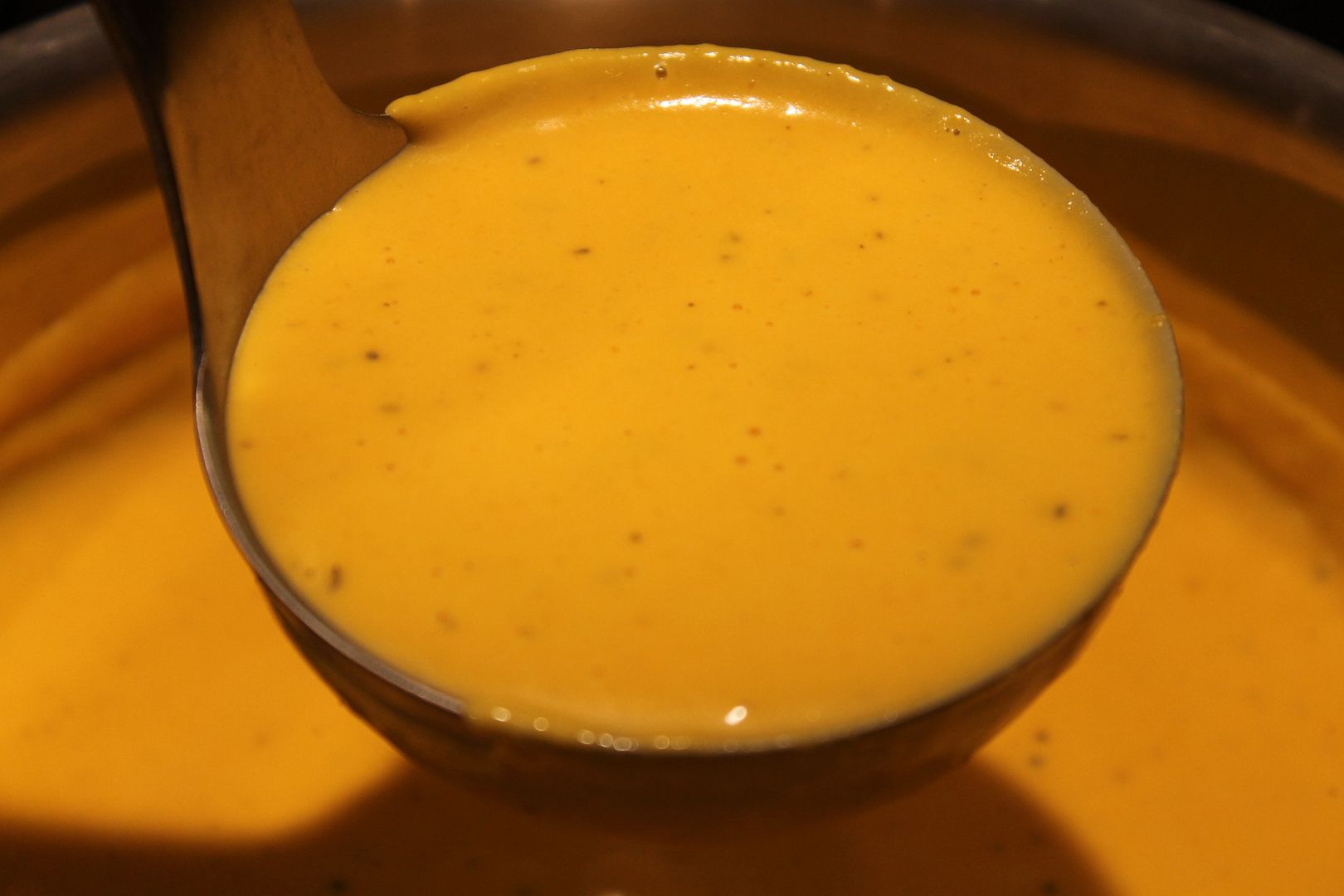 Ingredients:
6 tablespoons chopped onion
4 tablespoons margarine
6 cups peeled and cubed butternut squash (one medium squash did the trick)
3 cups water
4 cubes chicken bouillon
1/2 teaspoon dried marjoram
1/4 teaspoon ground black pepper
1/8 teaspoon ground cayenne pepper
2 (8 ounce) packages cream cheese (I only used one)
Directions:
1. In a large saucepan, saute onions in margarine until tender. Add squash, water, bouillon, marjoram, black pepper and cayenne pepper. Bring to boil and cook 20 minutes, or until squash is tender.
2. Puree squash and cream cheese in a blender or food processor in batches until smooth. Return to saucepan, and heat through. Do not allow to boil.
While this soup was delicious, I will never prepare it the way this recipe suggests again. I have used butternut squash in recipes before, but I've never had to peel and cube it. I've always baked it, which allows you to easily scoop the squash out with a spoon. Peeling and cubing this squash was not fun! If you decide to make this, I would definitely suggest baking it. Save yourself!
Source:
All Recipes
Related posts: