Our little man loves muffins! I usually don't make really sugary muffins, so I don't feel too guilty about giving them to him. I'm happy to hand these over to him though. He can eat as many as his little heart desires.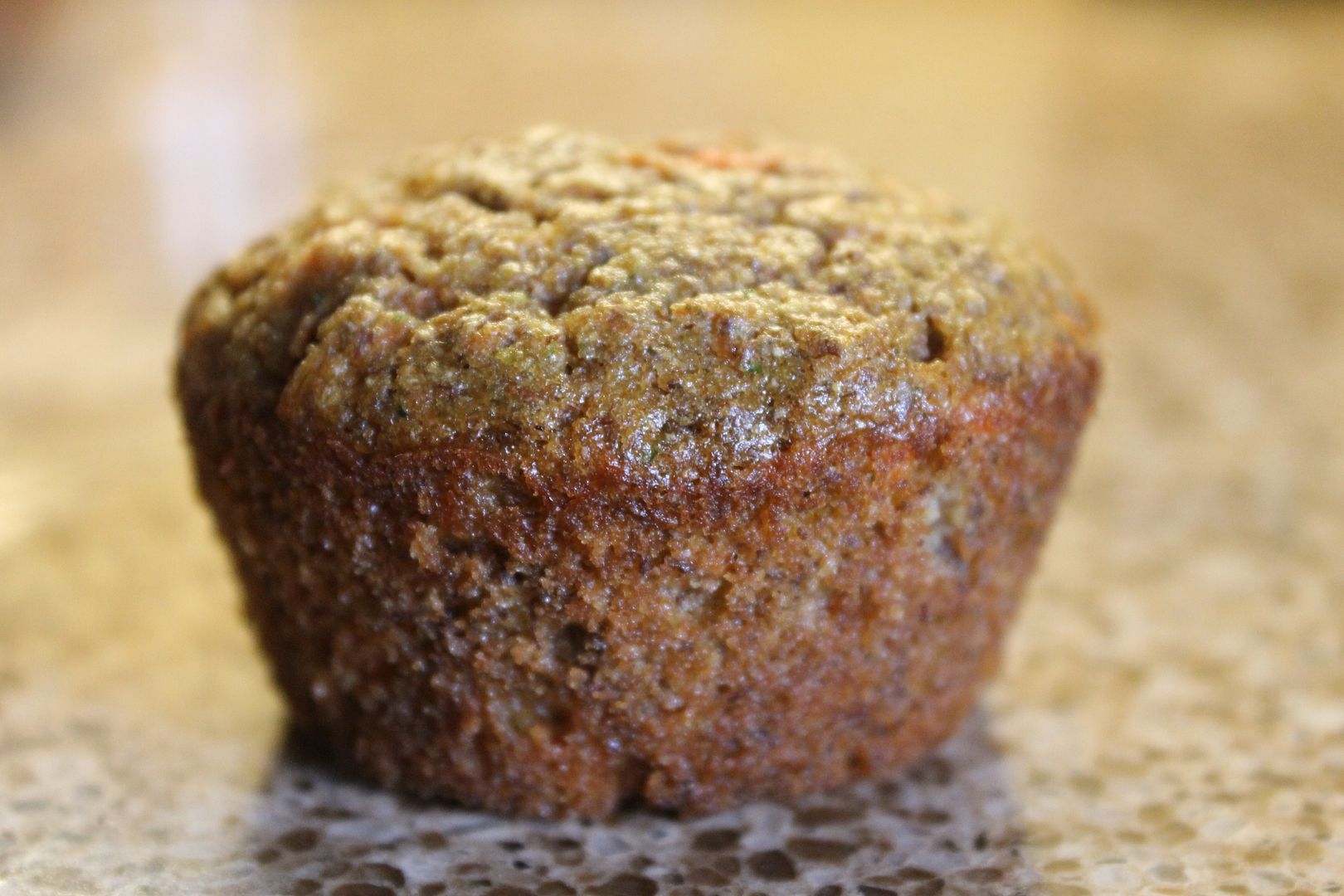 Ingredients:
1/2 cup butter, softened
1/2 cup brown sugar, or to taste
2 large bananas, mashed
1 (4.5 ounce) jar baby food squash (I just steamed and pureed one small zucchini squash)
2 carrots, grated
2 eggs, beaten
1 cup all-purpose flour
1/2 cup oat bran (I used ground flax seeds)
1 teaspoon baking soda
1 teaspoon pumpkin pie spice
1/2 teaspoon salt
Directions:
1. Preheat an oven to 375 degrees. Grease 24 mini muffin tins or 12 standard muffin tins.
2. In a mixing bowl, cream together the butter and brown sugar until smooth. Mix in the mashed bananas, squash, carrots, and eggs. Stir in the flour, oat bran, baking soda, pumpkin pie spice, and salt until just combined. Spoon the batter equally into the prepared muffin tins.
3. Bake in the preheated oven until a toothpick inserted into the center comes out clean, 15 to 20 minutes. Cool in the pans for 10 minutes before removing to cool completely on a wire rack. Store at room temperature for up to two days, or freeze.
The little man loved these! Luckily, he loves his vegetables. I don't have to hide them or sneak them into his foods…yet! You can never have too many veggies though. I'll be making these again for sure.
Source:
All Recipes
Related posts: