It's time for another quinoa recipe! I've actually tried to make Quinoa Burgers before, but had a hard time forming them into patties. These burgers are so loaded with other goodies that they formed perfect patties. These were a hit with the non-vegetarians of the family as much as the vegetarians.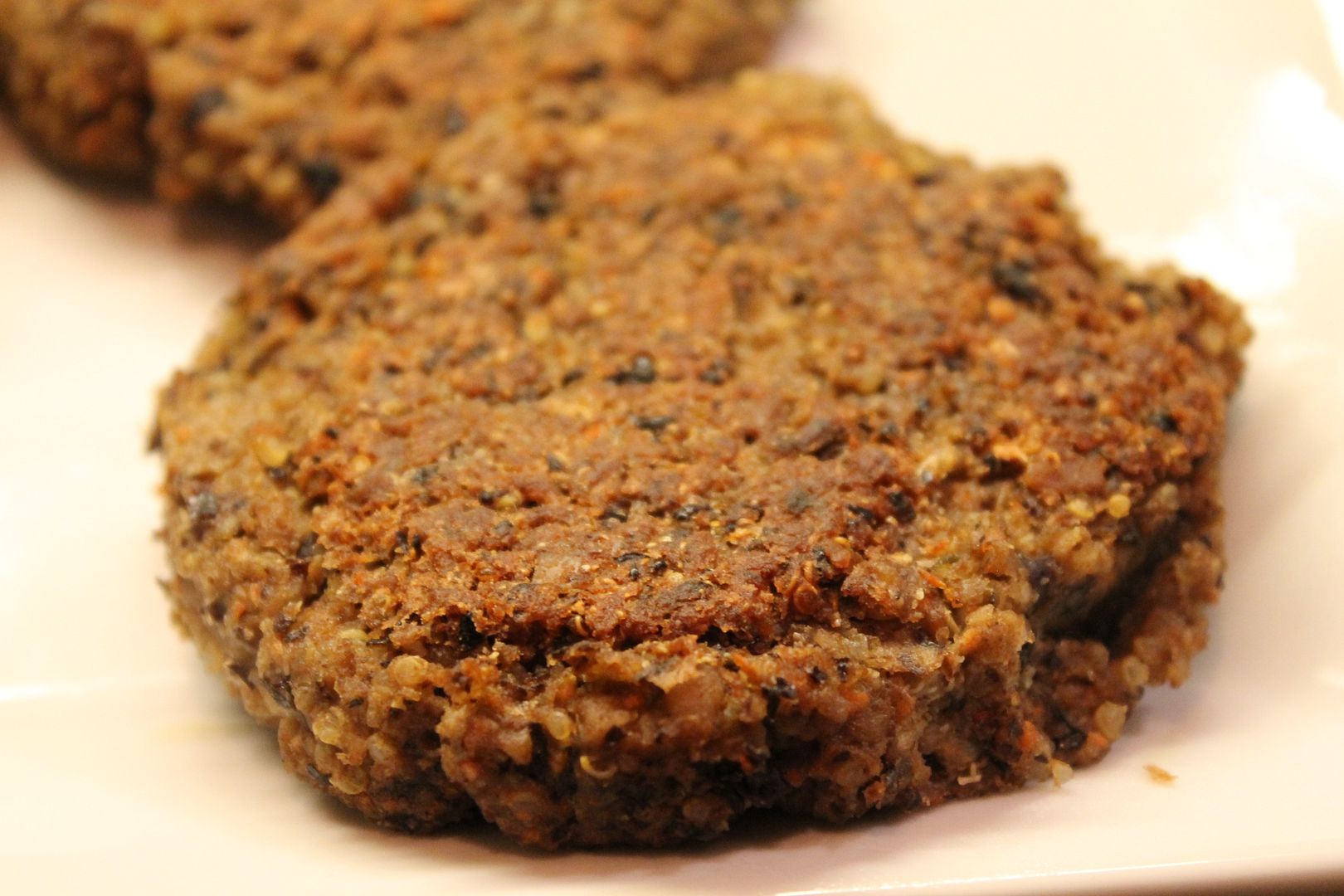 Ingredients:
1/2 cup uncooked quinoa
1 carrot, diced
4 scallions, sliced
2 cloves garlic
15 ounces can black beans, drained and rinsed
1/4 cup Italian seasoned dried breadcrumbs
1 large egg, lightly beaten
1 tablespoon ground cumin
¾ teaspoon salt
½ teaspoon pepper
2 tablespoons olive oil
Directions:
1. In a small pot, bring 1 cup of water to a boil. Add quinoa, cover, and reduce heat to low. Cook until liquid is absorbed, 12 to 14 minutes; set aside.
2. In a food processor, pulse carrot until finely chopped. Add cooked quinoa, scallions, garlic, beans, breadcrumbs, egg, cumin, salt, and pepper; pulse until combined but still slightly chunky. I don't have a big food processor, so I just did this in batches.
3. Form mixture into four patties. In a large nonstick skillet, heat oil over medium; cook burgers until browned, about 8 minutes per side. I was able to make six patties instead of four. They were pretty big patties too!
These were way easier to make than I expected. When you are just trowing everything into a food processor, a recipe comes together pretty quickly. We enjoyed these tasty burgers with some hot sauce. Yum!
Source:
Can You Stay for Dinner?
Related posts: