We had our family over last night for the big gender reveal. We made them sweat it out through dinner, then revealed the news during dessert.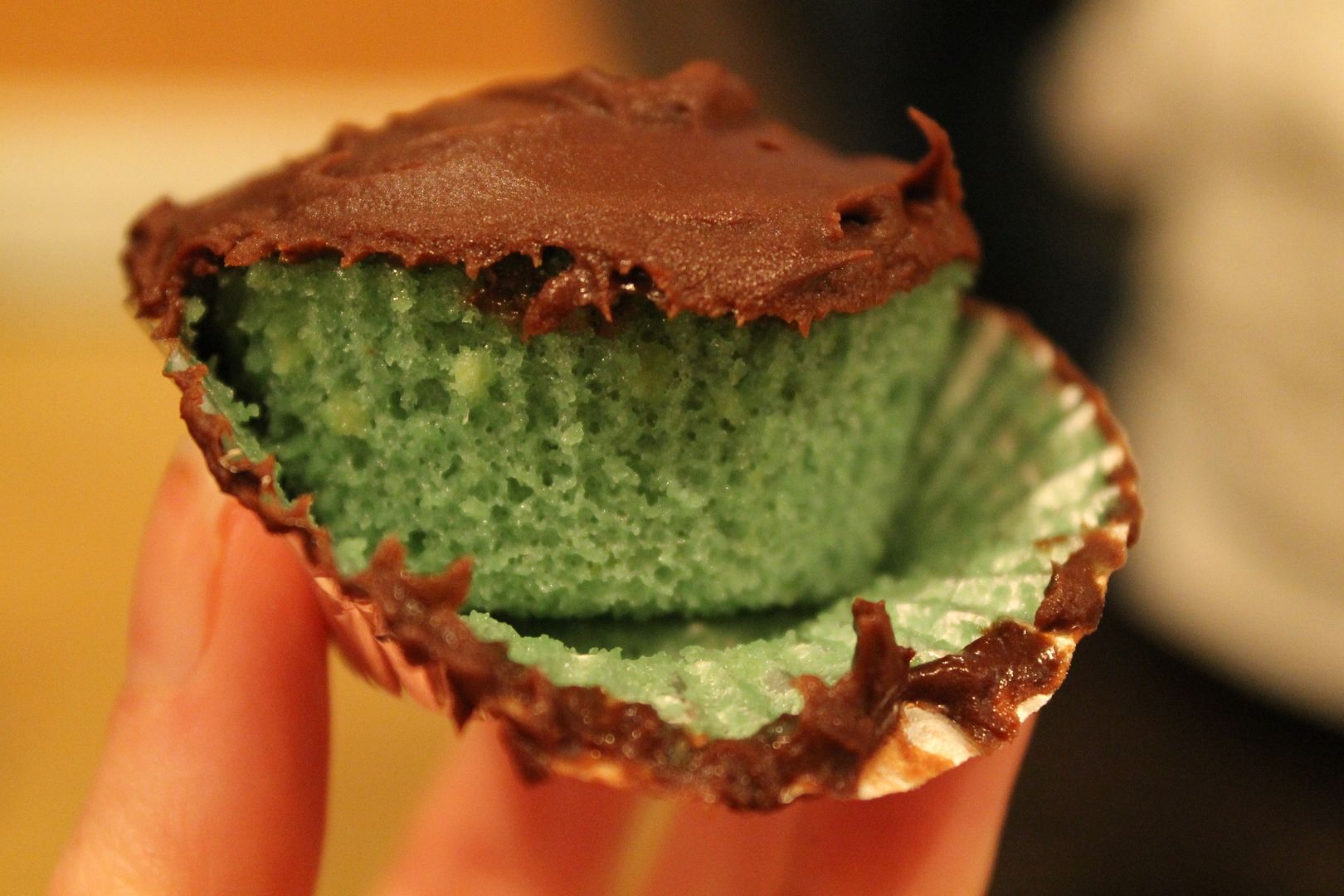 Yes, that's supposed to be blue. I probably should have used white cake mix instead of yellow. Whoops. My mom actually thought I did it on purpose and that a single pink or blue cupcake was hidden among the green ones. That actually would have been a great idea. I wish I would have thought of it! There's always next time…maybe!
There are a million gender reveal cakes out there. They are so easy to make since all you need is some food coloring. I went the cupcake route, but you need to be really careful with the frosting. Don't let any color show through!
Source:
Amanda Cupcake
Related posts: