I'll admit it. I enjoy Ramen noodles every once in a while. I'll never understand how people can dump that whole seasoning packet in there though. A little sprinkle is all I need. This pin about a Ramen Noodle Upgrade caught my eye. When I saw that it was a spicy peanut flavor that they were going for, I was all over it.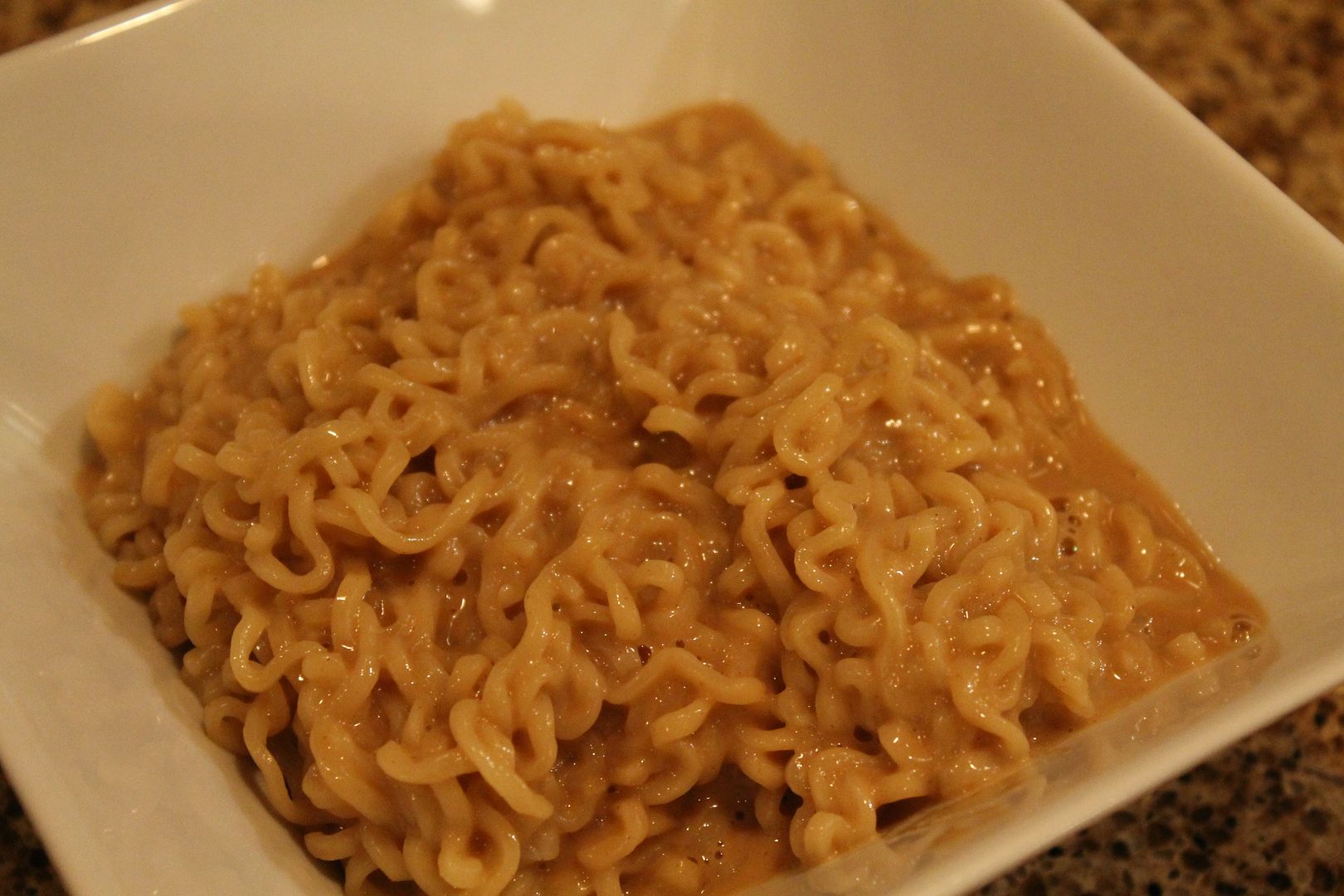 Ingredients:
1 package Ramen noodles
1 pack noodle flavoring (I only used about 1/4 packet of the chicken flavor)
1 tablespoon soy sauce
2 tablespoons chunky peanut butter (I only had creamy)
2 teaspoons Sriracha chili sauce
1/2 scallion, thinly sliced (optional)
Directions:
Boil noodles with flavor pack and drain off most of the liquid. Toss with soy sauce, peanut butter, and Sriracha. Garnish with scallion. Eat immediately.
Mmmm! This was really tasty! I am a big fan of the Thai spicy peanut sauce, so I knew I would enjoy this. I do wish that I had chunky peanut butter though. Those little bits of crunchy peanuts would have been great in there.
Source:
Martha Stewart
Related posts: