This recipe has my name written all over it. Sadly, I didn't even get to enjoy it. My husband enjoyed it for the both of us.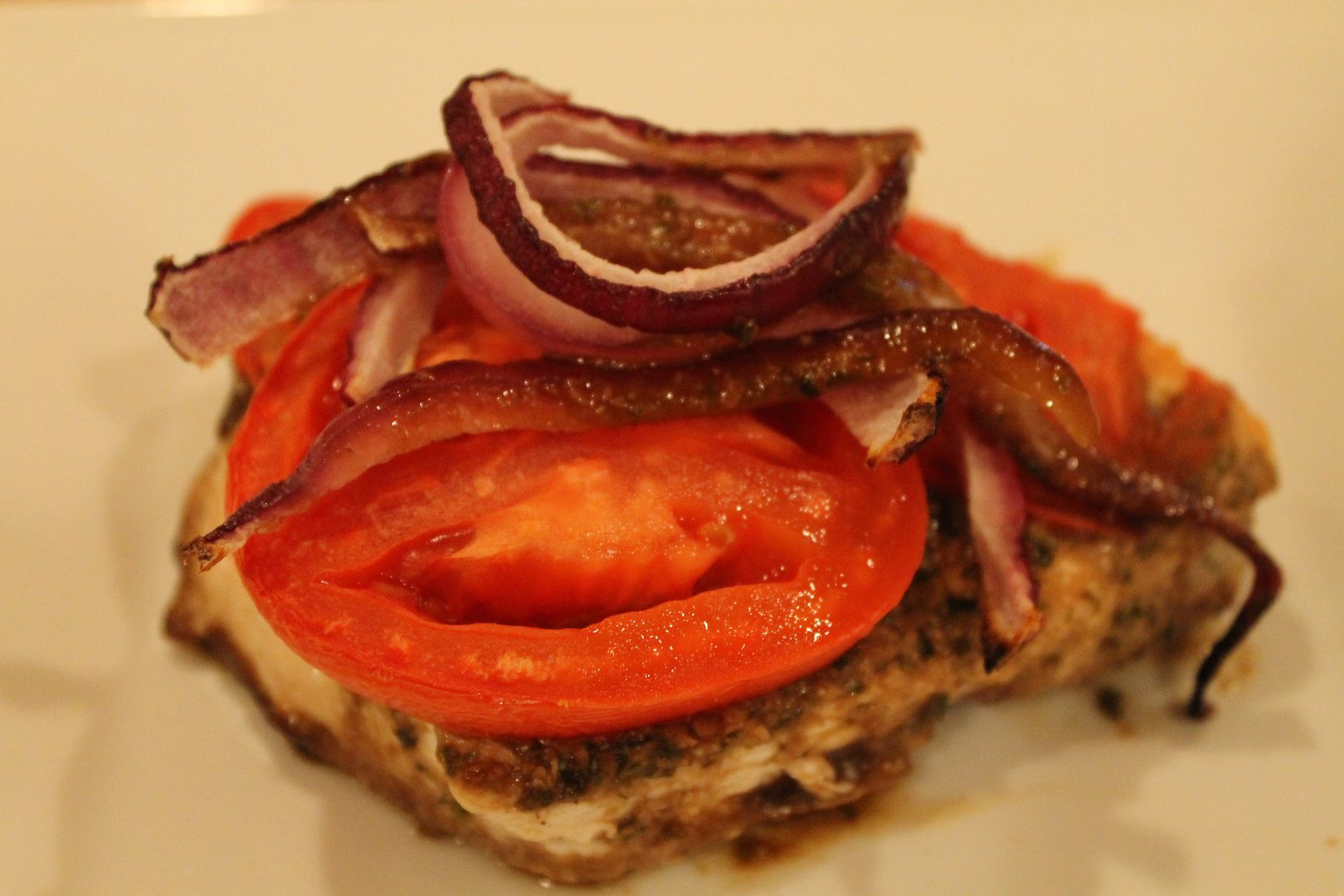 Ingredients:
4 skinless, boneless chicken breasts
4 – 5 garlic cloves
1 cup fresh basil
1 tablespoon olive oil
1 tsp. balsamic vinegar (I used 1 tablespoon because I didn't think a teaspoon was enough)
1/4 cup water
1 cup sliced mushrooms (I left these out)
1 package of cherry or grape tomatoes (I used large tomatoes because that's what I had)
1/2 red onion sliced
Directions:
1. Preheat oven to 375 degrees. Brown the chicken breasts in a pan. In a blender or food processor place the garlic, basil, olive oil, vinegar, water and pulse until pureed.
2. Place the browned chicken breasts in a pan and cover with the basil, garlic mixture. Top with mushrooms, tomatoes and onion and bake for about 40 minutes or until chicken is fully cooked.
My husband really enjoyed this one. He said the chicken was really moist and flavorful. I at least got to enjoy some tomatoes with oil and vinegar with my dinner. I'll be pulling this one out again after the peanut arrives and I can eat chicken again. It looked too good!
Source:
Coach Shelly Heim – Eating Clean & Staying Fit
Related posts: