My husband has had a nasty cough for the past few days. Luckily, I pinned this homemade cough remedy a few months ago in preparation for the cold months ahead. It's supposed to be good for a sore throat, cough, and congestion. I had all the ingredients on hand, so I whipped it up for him.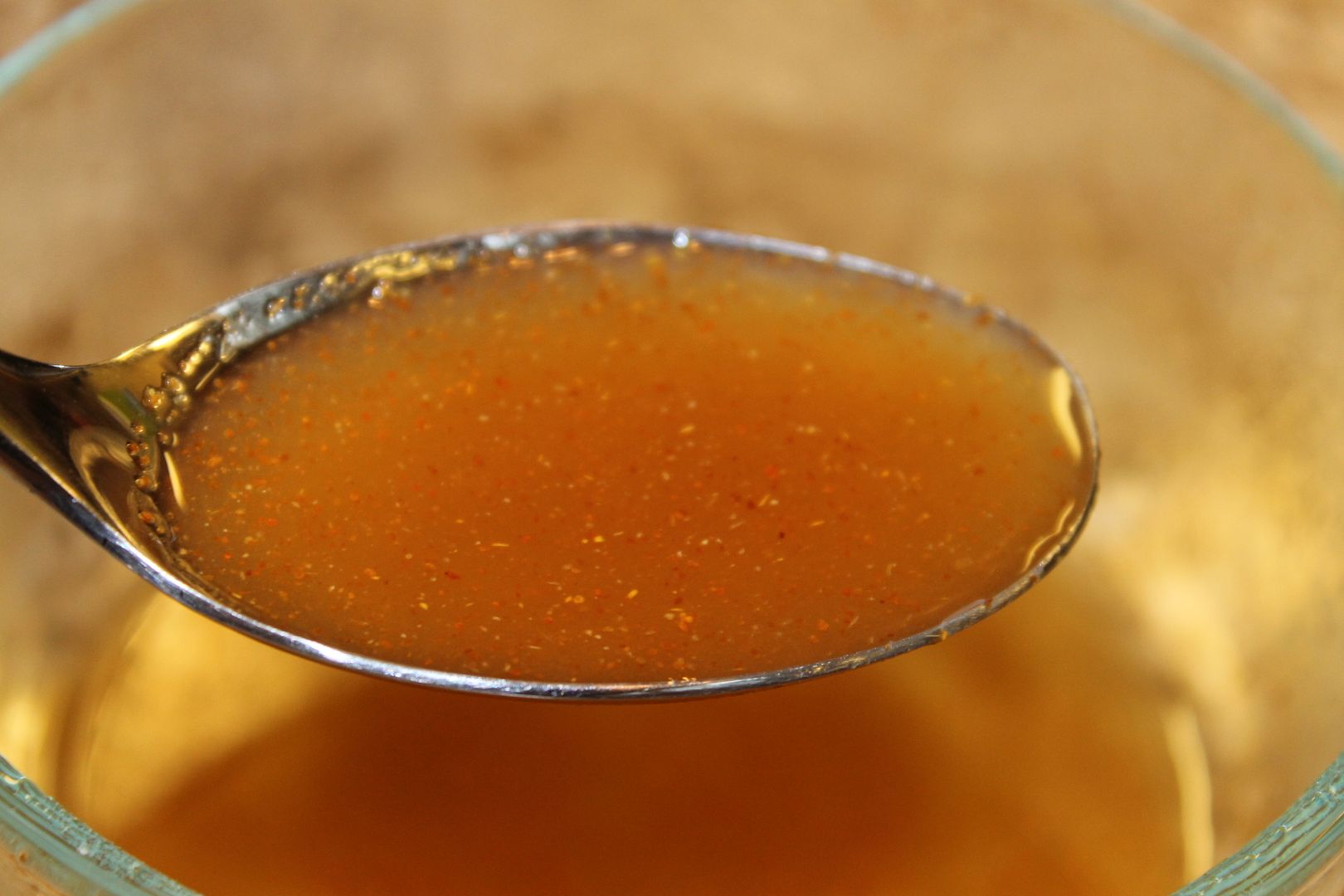 Ingredients:
¼ teaspoon Cayenne
¼ teaspoon Ginger
1 Tablespoon Cider Vinegar
2 Tablespoon Water
1 Tablespoon Honey (use a locally produced raw honey, if possible)
Directions:
Dissolve cayenne and ginger in cider vinegar and water. Add honey and shake well. Take 1 tablespoon as needed for cough.
You can make this is larger batches and store it in the refrigerator. Just make sure you always shake before using.
I wish I had a picture of my husband's reaction after he took a tablespoon of this stuff. He immediately ran for his water and was making the classic, "Ewww medicine!" face. I was surprised. The post said that the stuff actually tasted pretty good. Then I realized what was going on. It wasn't the taste. It was the heat. My husband isn't a fan of hot spices. He can load his sushi with wasabi and eat buffalo wings all night, but give him some red pepper flakes or cayenne and he's done. Needless to say, I don't think he'll be trying this again. The post suggests taking it at least twice, so we can't give an accurate report, but he did say it helped a little.
Source:
Good Food Matters
Related posts: