I have had my eye on this recipe for quite some time. It was just me and the little man this morning, so I decided to finally give it a try. I cut the recipe in half since it was just the two of us.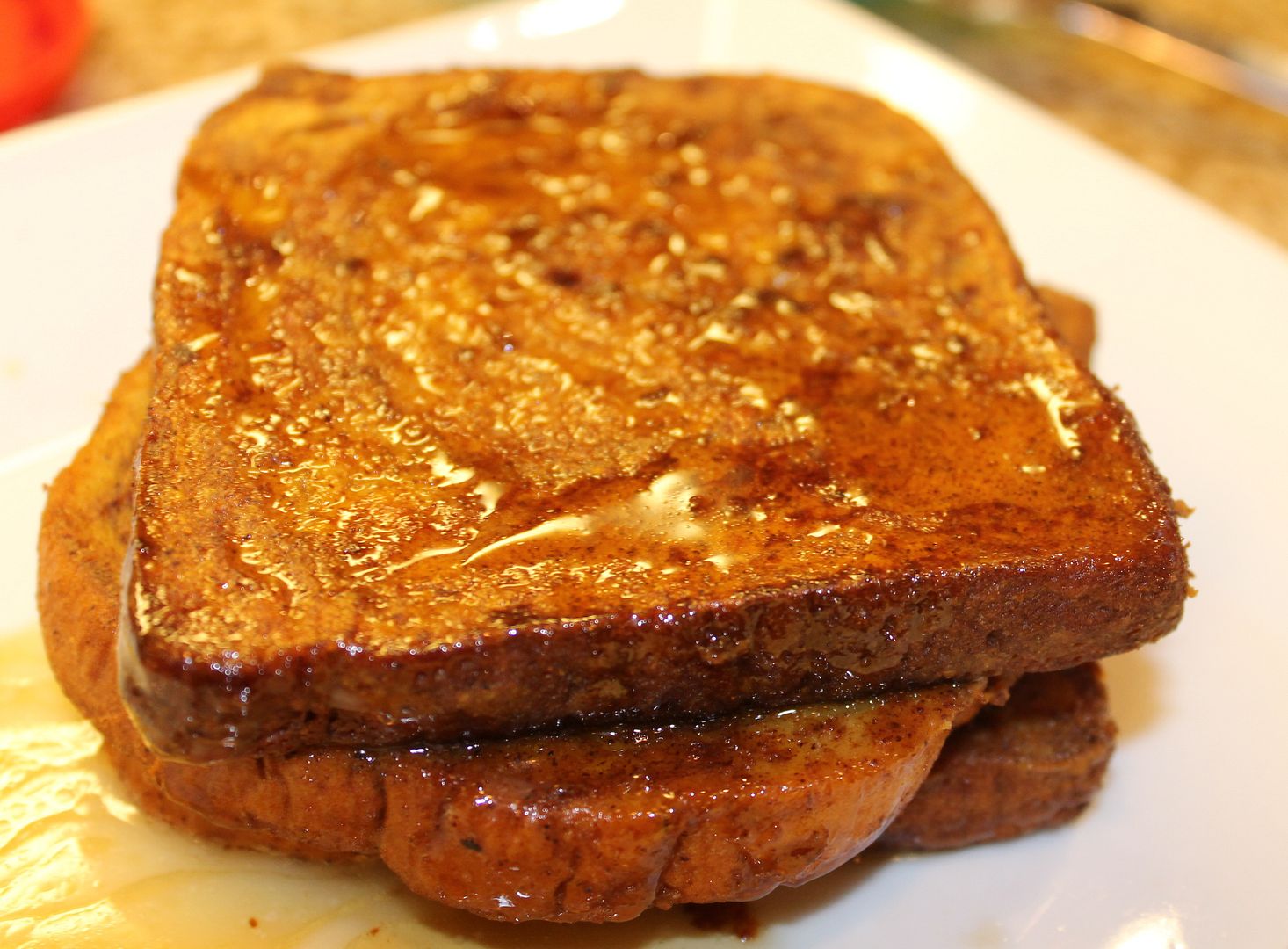 Ingredients:
2 eggs
1/4 cup milk
1/4 cup pumpkin
1 teaspoon pumpkin pie spice
1/2 teaspoon cinnamon
2 tablespoons brown sugar
8 slices bread (I used Pepperidge Farm's Pumpkin Swirl bread – YUM!!)
Directions:
1. Beat eggs and milk in a shallow bowl. Stir in pumpkin, brown sugar, and spices until well combined. Make sure there are no clumps of pumpkin left.
2. Spray griddle with non stick spray. Dip bread into egg mixture, turning to coat each side, and allowing excess to drip off back into bowl. Cook over medium-low heat (I cooked mine over medium heat), about 2 minutes for each side of bread. Serve with syrup.
Yum and yum! This recipe is a winner! I highly recommend the Pepperidge Farm Pumpkin Swirl bread too. It's delicious just as toast, but it's perfect in this recipe.
Source:
Semi Homemade Mom
Related posts: