I was pretty excited to try this one. The little man isn't into superheros yet, but he loves Super Grover. When I told him I was going to make him a cape just like Grover, he was so excited!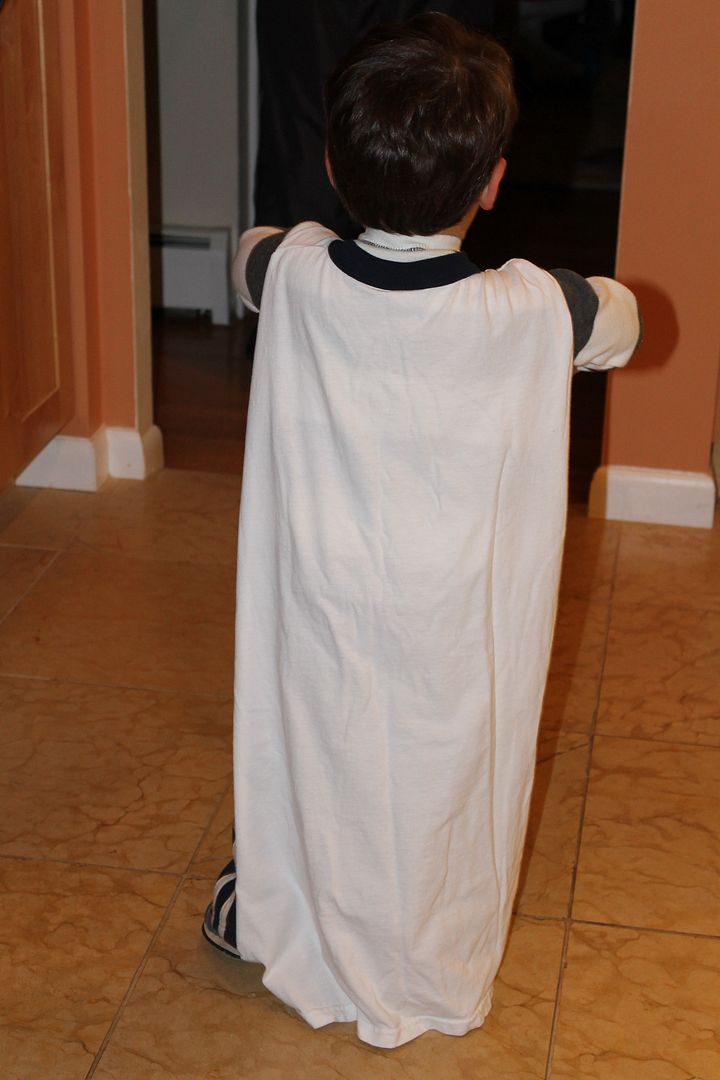 Materials:
t-shirt (I used a men's XL)
scissors
velcro
Directions:
1. Lay your t-shirt on a flat surface.
2. Cut off the sleeves.
3. Cut up each side to the armpits, then lay the shirt open.
4. Cut out the shape of a cape, but be careful to keep the neck in tact. Trim the bottom if necessary.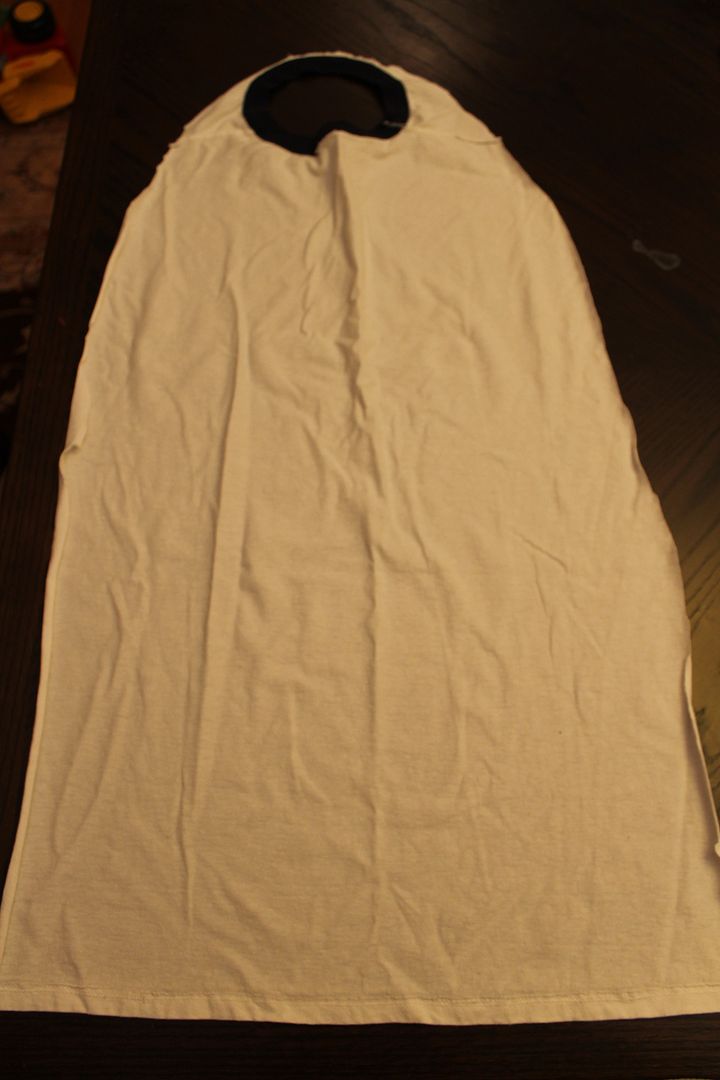 5. Cut out a section of the neck so that it fits a little tighter. Attach the two sides of the neck with velcro for safety.
The little man didn't not have the reaction that I expected.
Yeah, he totally freaked out and wanted nothing to do with it. We'll put this away and pull it out again when he gets into the whole superhero thing.
Source:
The Southern Institute
Related posts: