Now that Halloween is over, we have moved on to Thanksgiving. There are lots of fun turkey crafts, but this one puts a few of those million leaves that we have in our yard to use.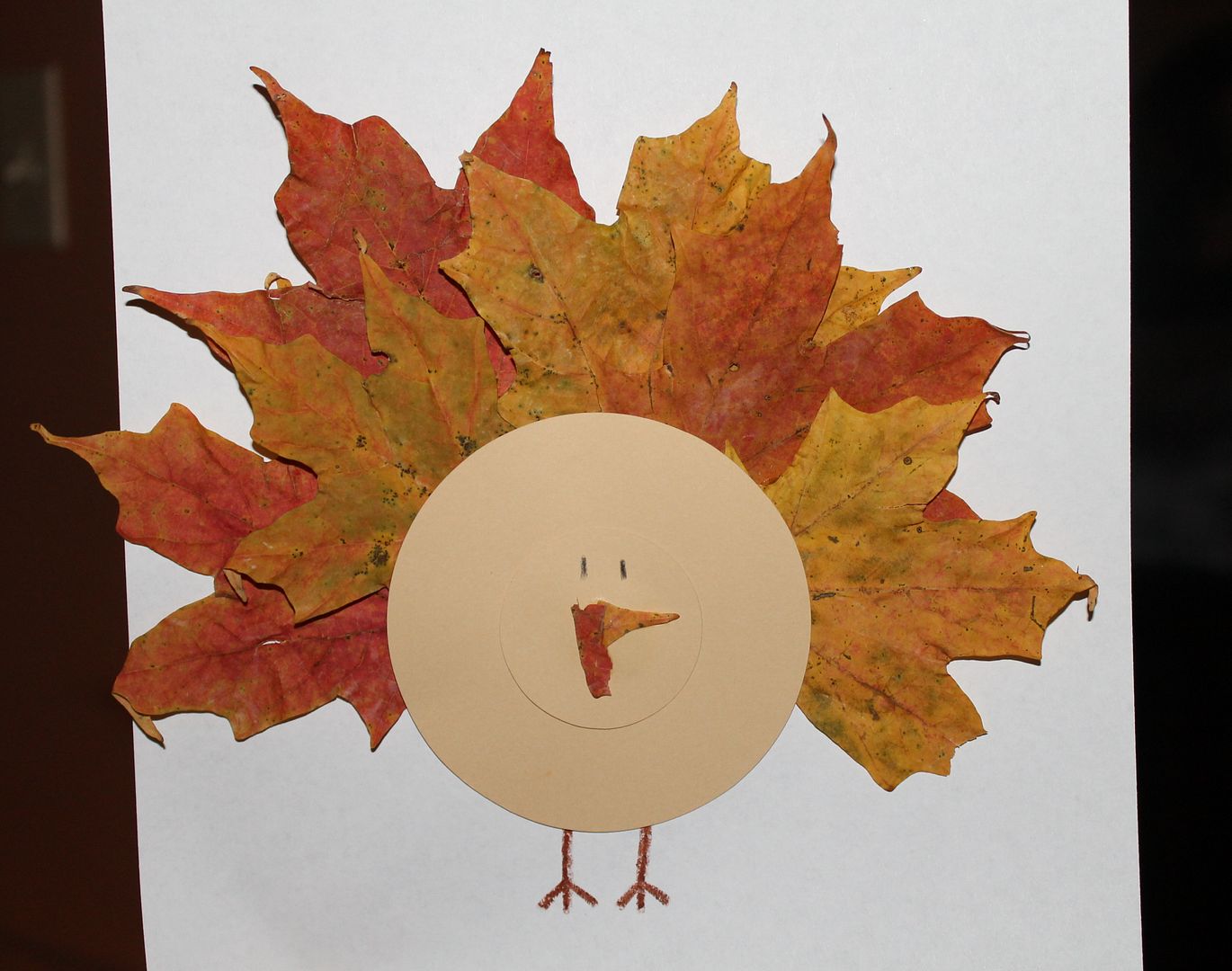 Materials:
leaves (dried and flattened)
paper (brown and white)
glue
scissors
crayons
Directions:
1. Cut out a 3-4 inch brown circle for the turkey's body. Glue this circle onto a piece of paper. I only put glue on the bottom half of the circle so the leaves were easy to place along the top.
2. Cut out a 1-2 inch brown circle for the turkey's head. Glue this circle onto the larger brown paper circle. Add eyes with crayons. Then cut a small piece of leaf for the beak and the red waddle and glue them onto the turkey's face.
3. Choose leaves to add as the feathers of the turkey. Slide them behind the big brown body and glue them down.
I thought the little man would really like this activity. He absolutely loves the leaves. He had a good time collecting them, but he wanted no parts of making the turkey. So, this lovely turkey was made my me. 🙂
Source:
Baby Center
Related posts: