We were all prepared for Sandy. We were stocked with bottled water, flashlights, batteries, and plenty of fun activities for the little man. I was more nervous about keeping him occupied than I was about losing power. Luckily, we only lost power for a few short periods of time and no trees came down. We were very lucky! Even though we had power tonight, we still wanted to play with these fun Halloween Shadow Puppets.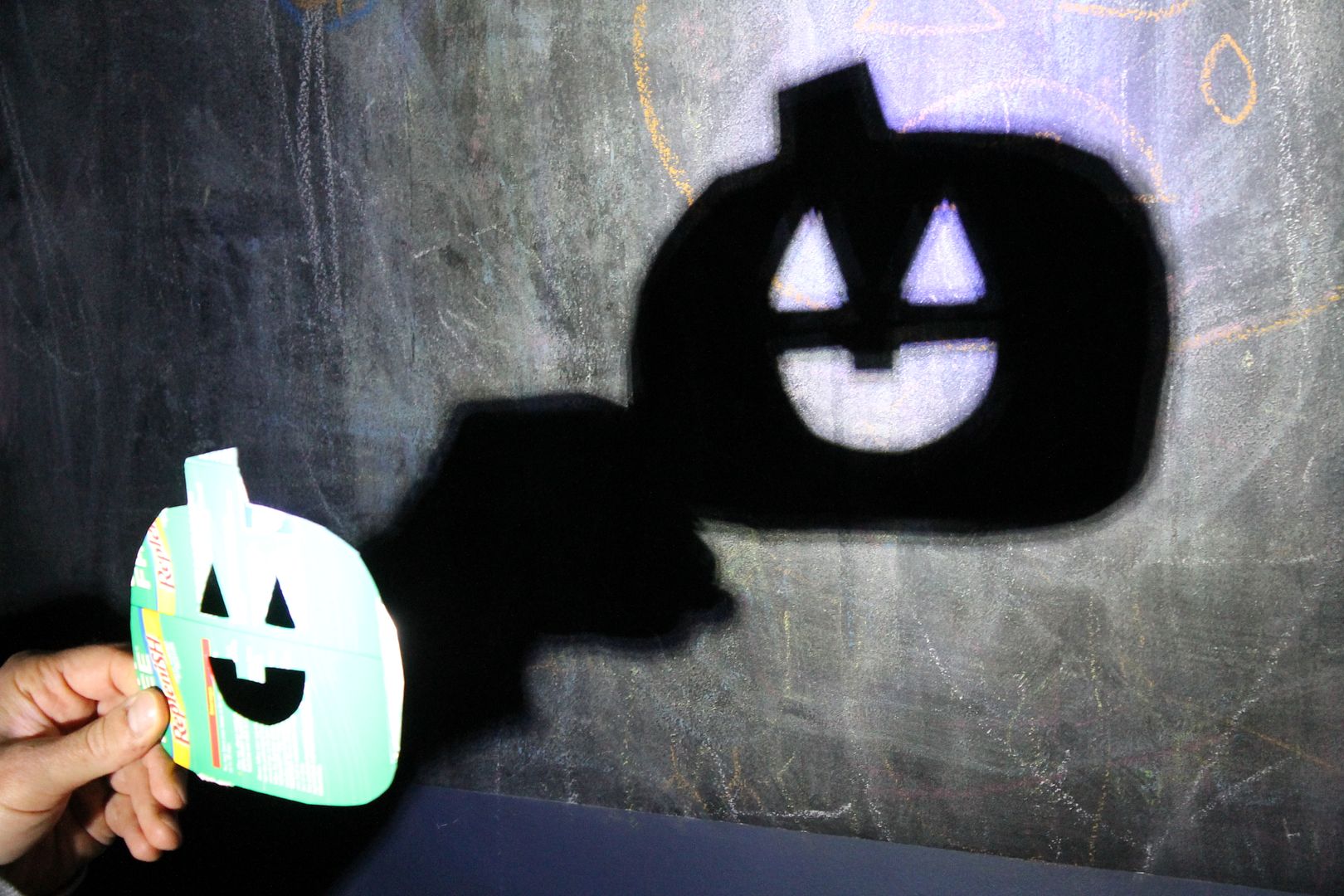 Materials:
Card stock or thin cardboard
X-acto knife
Flashlight
These are really easy to make, especially if you have an X-acto knife. I used the box from my contact solution and it held up perfectly. I cut out a ghost and a jack-o-lantern, but you can really make any shapes or characters you would like.
We turned off the lights and put on a show for the little man. He loved it!
Source:
Imagination Soup
Related posts: