You know I love a good Crock Pot meal! Unfortunately, many of our favorites involve chicken, so I don't get to enjoy them this fall, but my husband loved this new one.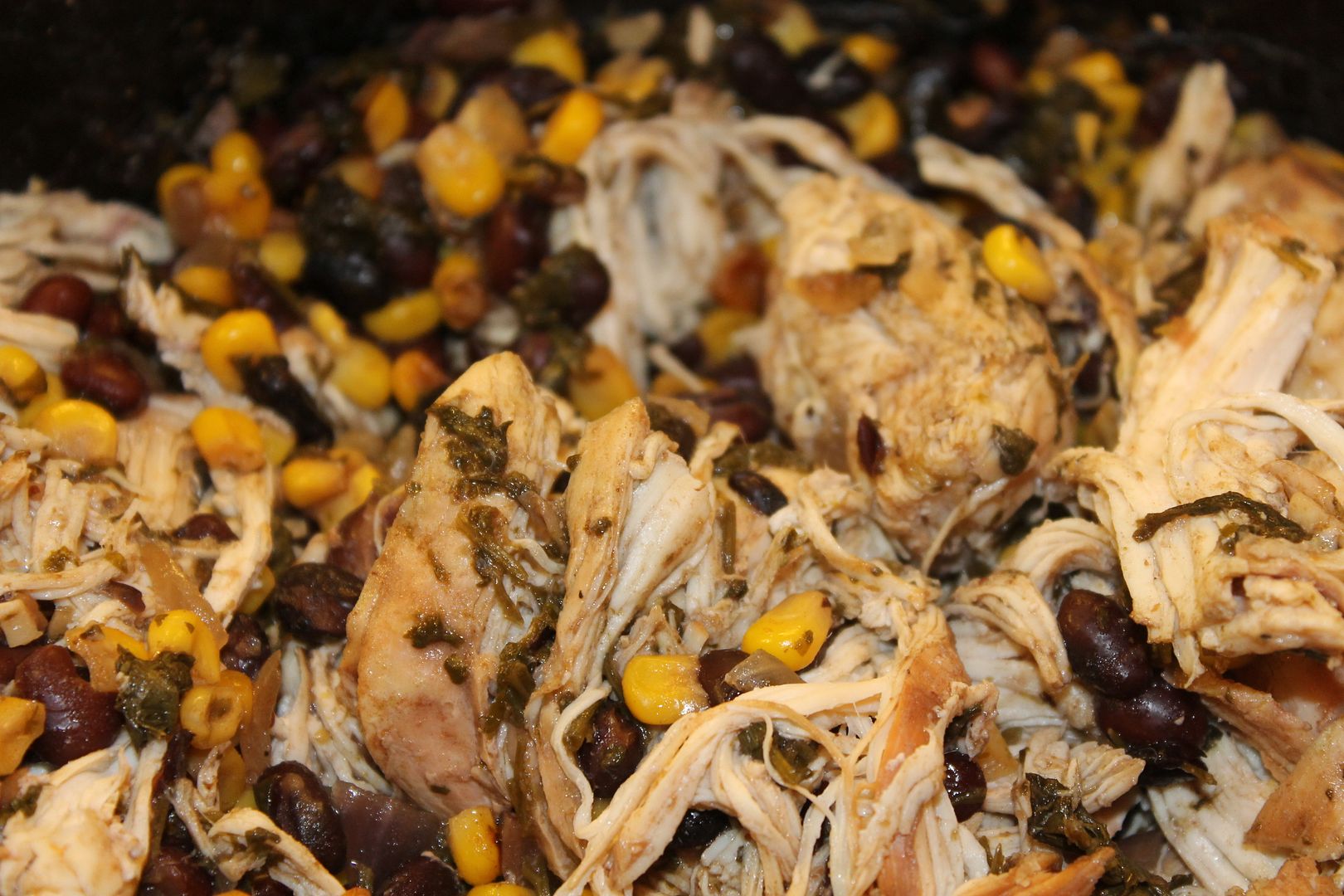 Ingredients:
1 1/2 pounds of chicken breast
juice from 2 limes
1 bunch fresh cilantro, chopped
1 (16 oz) bag frozen corn
2 minced garlic cloves
1/2 red onion, chopped
1 can black beans, drained and rinsed
1 tsp cumin
salt and pepper to taste
Directions:
This was posted as a freezer recipe, so you can combine all ingredients in a gallon-sized freezer bag and freeze to have on hand for later. If you do, defrost it in the refrigerator for 24 hours before cooking. Place all ingredients in your Crock Pot and cook on low for 8 hours or on high for 4 hours.
I didn't make this as a freezer meal, but I will definitely be making it for my friends having babies. They can pop it in their freezer and throw it in the Crock Pot when they are ready to eat it. My husband loved it. He said the chicken was really moist and he loved all the cilantro.
Source:
October Morning
Related posts: