I owe a big thank you to my friend, Megan, for finding this gem. We are both pregnant and talk about our latest pumpkin finds and creations just about every time we talk. When she told me about this cake she made, I knew she wasn't messing around. I had seen it on Pinterest, but never repinned it. It honestly didn't look that appetizing. Looks can be deceiving!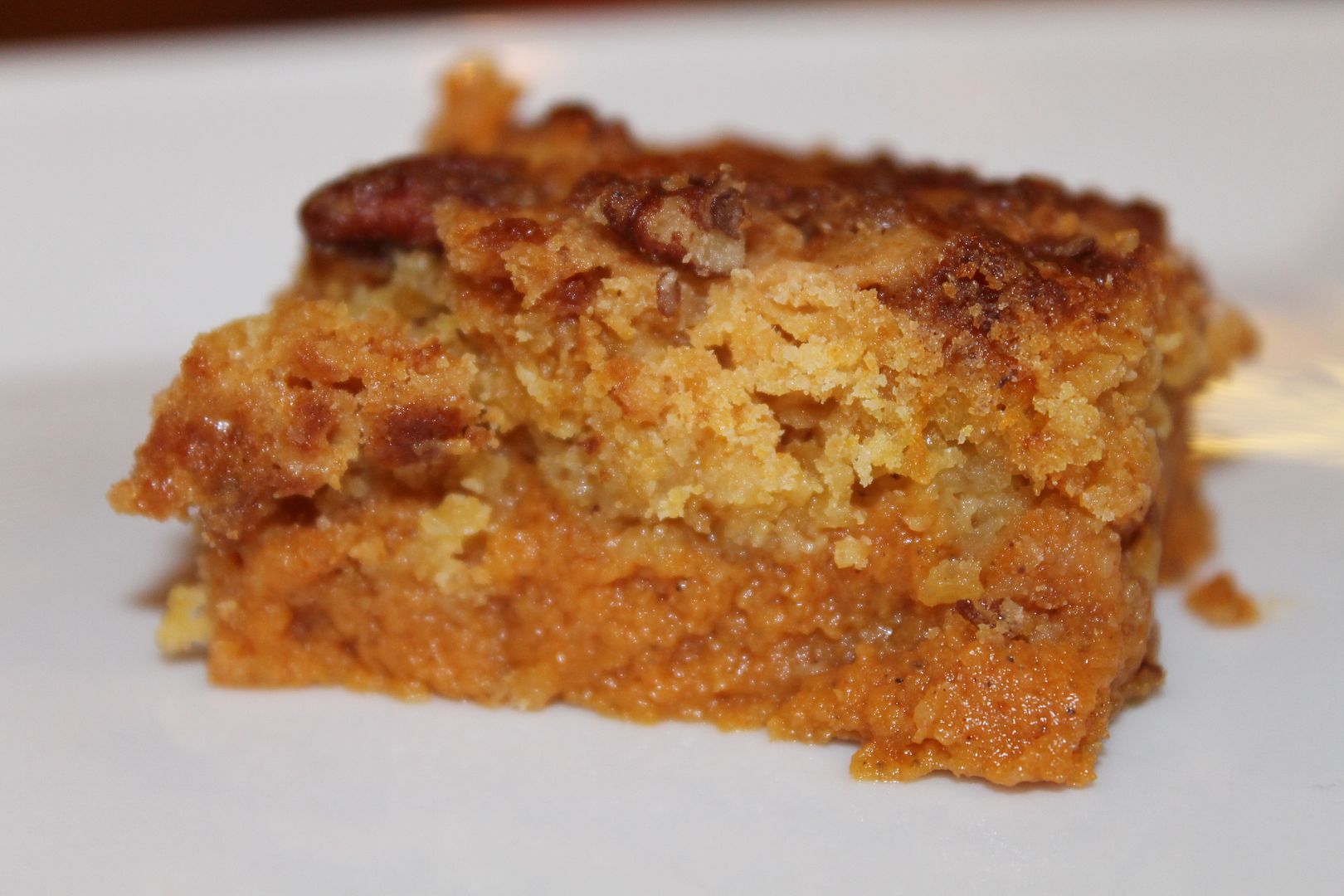 Ingredients:
1 (15 ounce) can pumpkin puree
1 (12 fluid ounce) can evaporated milk
4 eggs
1 1/2 cups white sugar
2 teaspoons pumpkin pie spice
1 teaspoon salt
1 (18.25 ounce) package yellow cake mix
1 cup chopped pecans
1 cup margarine, melted (I used butter)
1 (8 ounce) container frozen whipped topping, thawed (optional)
Directions:
1. Preheat oven to 350 degrees F (175 degrees C). Lightly grease one 9×13 inch baking pan.
2. In a large bowl, combine pumpkin, evaporated milk, eggs, sugar, pumpkin pie spice, and salt. Mix well, and spread into the prepared pan.
3. Sprinkle the cake mix over the top of the pumpkin mixture, and pat down. You are just patting it. Don't push it down into the liquid mixture. Sprinkle chopped pecans evenly over the cake mix, then drizzle with melted margarine.
4. Bake for 60 to 80 minutes, or until done. It is a little tough to tell when this is done. When you put a toothpick in, the crumb topping makes it hard to tell if the bottom is done. I took mine out after 65 minutes. Top with whipped topping when ready to serve if desired.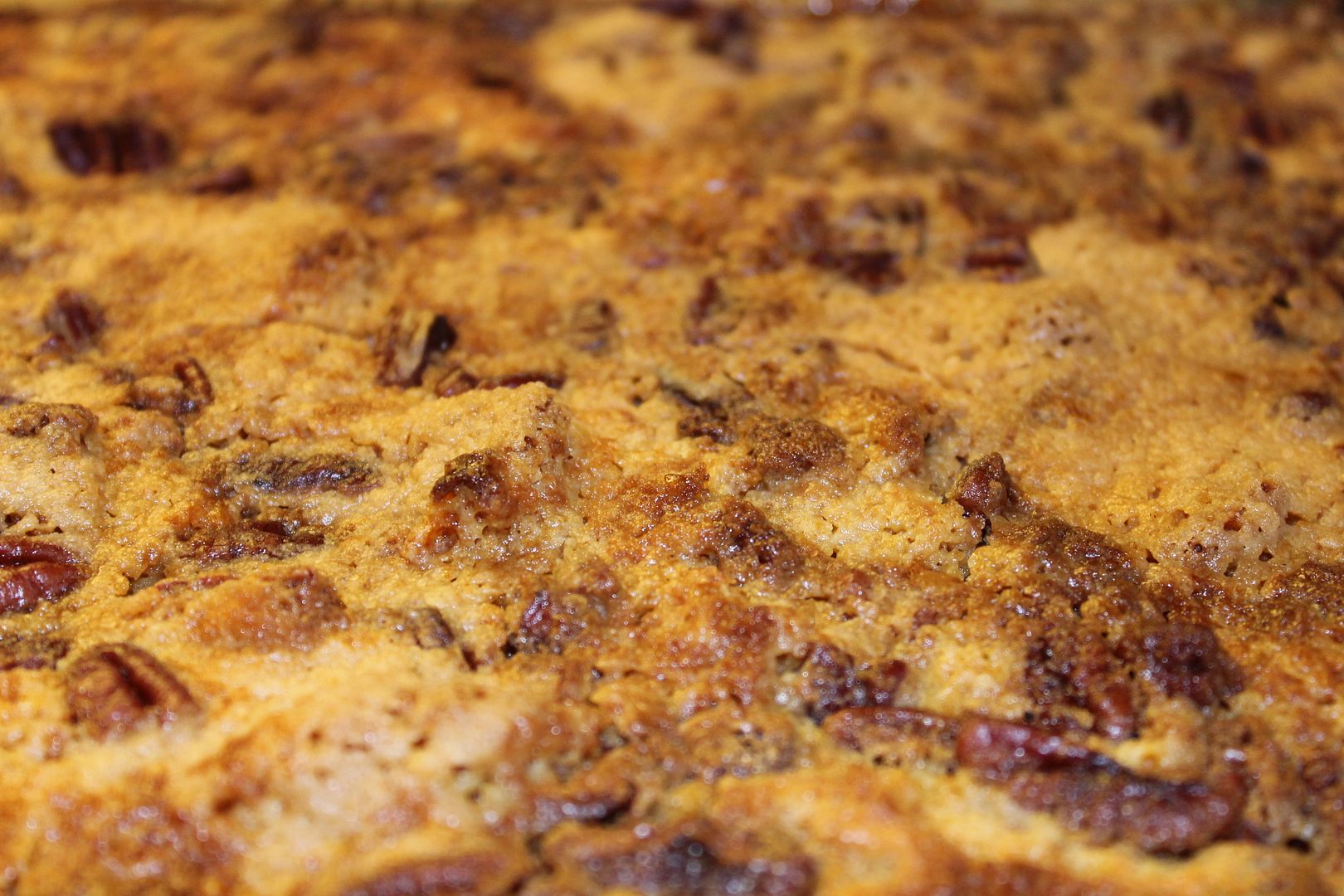 I made this for a girls' day today, and it was a hit! With a list of ingredients like that, how can it not be good?! This will kill your diet, but it's so worth it. If you are looking for a new dessert to try for Thanksgiving this year, I would absolutely suggest this one.
Source:
Ask Chef's
Related posts: