I have to thank my new friend, Lori, for this fantastic find. Our boys are in a playgroup together and Pinterest inevitably came up in conversation. She had just made these pancakes and was really impressed. I told my husband about them that night and he was so excited that he immediately proceeded to made them for dinner.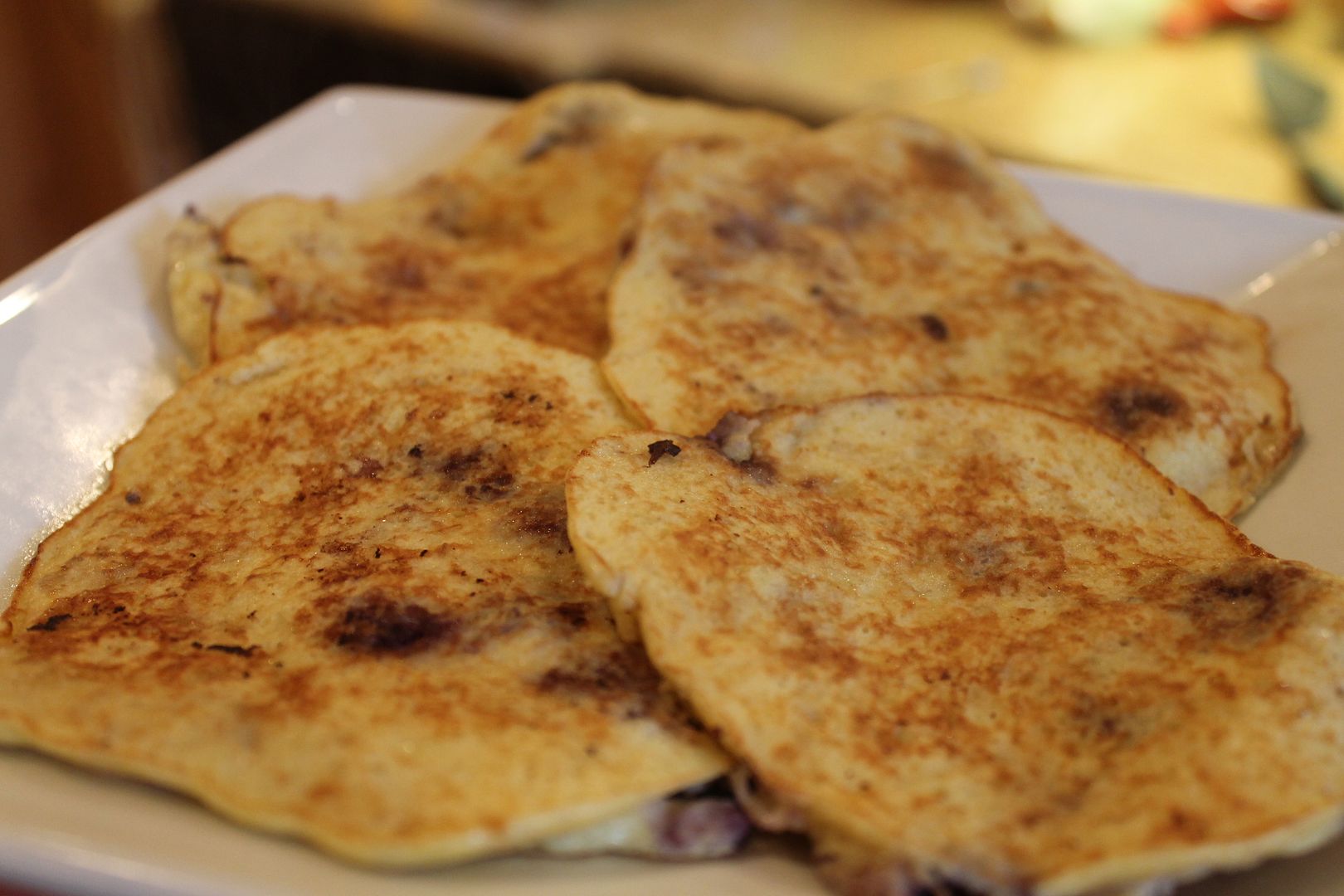 Ingredients:
1 ripe banana
2 eggs
Optional Ingredients:
1 scoop whey protein powder (we usually use vanilla, but chocolate is good too)
2 tablespoons ground flaxseed
Anything else you think would be tasty! We occasionally add dark chocolate chips. YUM!
Directions:
Mash the banana then add the eggs and combine well. Spray your pan with some cooking spray or coconut oil on low to medium heat. Scoop some of the batter onto the pan and cook them for about 20-30 seconds on each side.
I still can't believe how easy and delicious these pancakes are. They obviously aren't really thick pancakes, so they are a little like crepes. My husband decided to get fancy and add blueberries too. Mmmm mmmm mmm! I thought they might taste egg-y, but they definitely don't. My husband is so pumped!
Update: I just updated this recipe with the optional ingredients to show how we like to make these pancakes now. My husband has perfected these babies over the past few months. They are easily the best pancakes we have ever made. We make them at least three times a week. The flaxseed makes them a little more dense so they aren't as thin as the two ingredient pancakes. We have also learned that the blender is the perfect way to mix the batter. It's much easier than mashing the bananas by hand! 🙂
Source:
Blogilates
Related posts: