I've already done the mug brownie thing, but my husband can't eat those anymore. He still needs his sweet treats, so I was excited when I found this pin.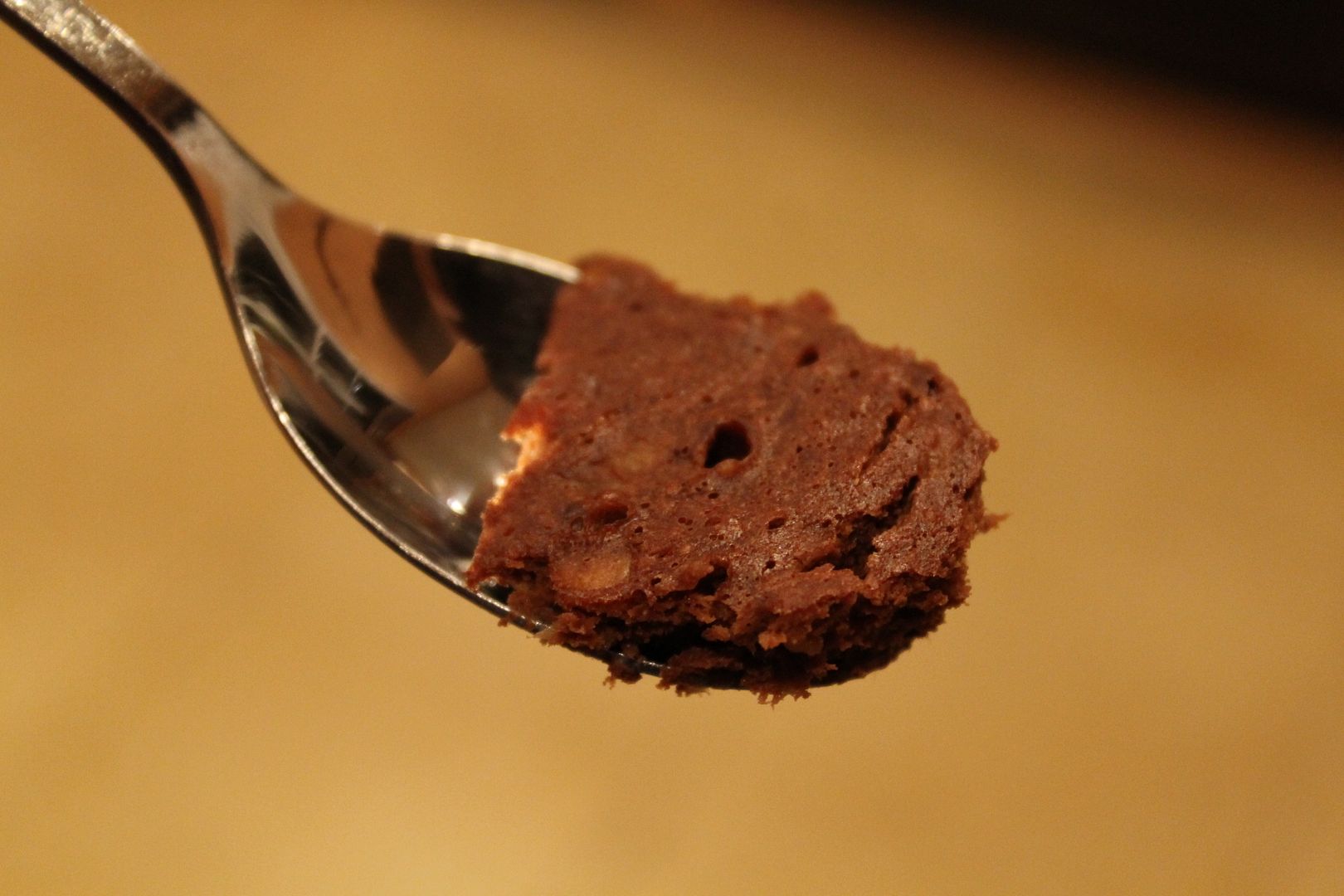 Ingredients:
1 small ripe banana
1 1/2 Tablespoons almond butter (or any nut butter)
1 egg
2 heaping Tablespoons cocoa powder
2 teaspoons sweetener (optional – I didn't use any)
Chocolate chips, walnuts, dried fruit, or other mix-ins (optional – I added walnuts)
Directions:
With a fork, mash the banana into a smooth puree.
Mix the almond butter, egg, cocoa powder, and extra sweetener if using into the banana puree until it forms an even batter.
Fold in any mix-ins into the batter that you'd like. Otherwise, our the batter into a mug or other microwave safe container. Be sure to only fill the container up to 2/3rds the way because it will expand in the microwave.
Microwave on high for 2 and 1/2 minutes until the center is set. Carefully remove the mug from the microwave.
Even if you aren't on the Paleo diet, this is an awesome recipe. You really don't need to add any sweeter to it either. It's perfect just the way it is. Unless you have a really large mug though, I would suggest making this in a small bowl.
Source:
The Wannabe Chef
Related posts: