A friend of mine actually found this pin for me. She knows of my pumpkin obsession and knew I would be all over it. I can honestly say that I never would have imagined putting pumpkin in my chili, but it totally works.
These directions were developed for the stove-top, but I have never cooked chili on the stove before. In my opinion, chili only gets better the longer you let it sit. I always make mine in the Crock Pot for that very reason. You will see directions for both methods below.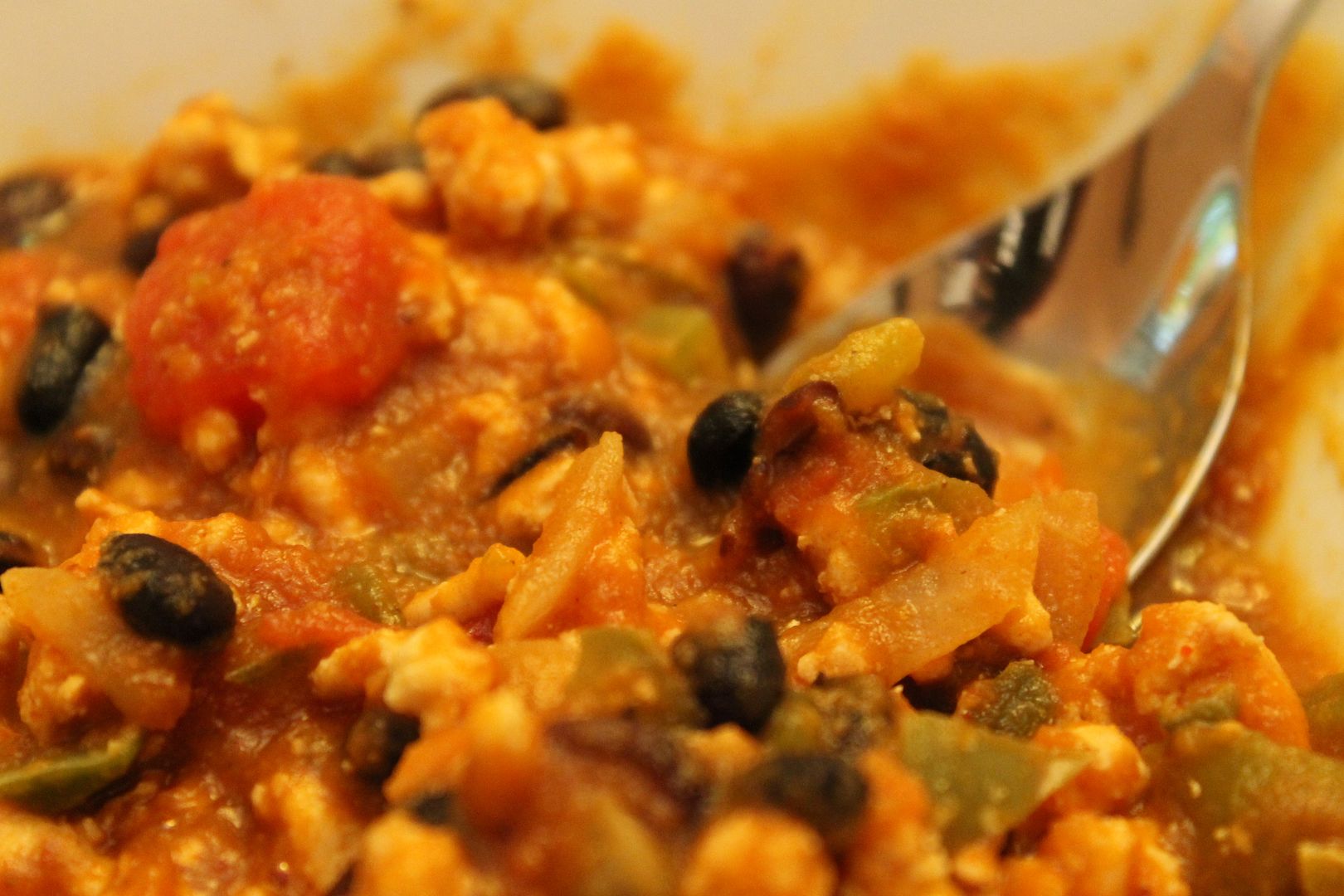 Ingredients:
1 pound uncooked 93% lean ground turkey
1 Tbsp olive oil
1 medium green peppers, seeded and chopped
1 small uncooked onions, chopped
2 small jalapeño peppers, seeded and finely chopped
2 garlic cloves, finely chopped
14 1/2 oz canned diced tomatoes with liquid
15 oz canned pumpkin
1 cups water
1 Tbsp chili powder
1 tsp ground cumin
1 tsp table salt to taste
1 tsp black pepper to taste
15 oz canned kidney beans, rinsed and drained (any beans will do – I used black beans)
Directions:
Heat oil in large pot over medium high heat. Add onion, bell pepper, jalapenos and garlic and cook, stirring frequently, until tender, about 5 minutes. Add turkey and cook until browned.
If continuing on the stove-top:
Add tomatoes, pumpkin, water, chili powder, cumin, salt and pepper and bring to a boil. Reduce heat to medium low then add beans. Cover and simmer, stirring occasionally, for 30 minutes more.
If continuing in the Crock Pot:
Add all ingredients, including the cooked turkey, onion, and peppers to the Crock Pot. Cover and cook on low for 6-8 hours.
This turned out well. The pumpkin gives the chili a nice, thick texture. The pumpkin taste isn't overpowering either. I could actually barely taste it. My husband could taste it much more than I could. If you like a little kick to your chili like I do, you'll want to add some spice. Adding hot sauce didn't quite cut it. I think adding a pinch of cayenne might do the trick.
Source:
Weight Watchers
Related posts: